Win Some, Lose Some
Dennis Schroder might have made the worst bet on himself in sports history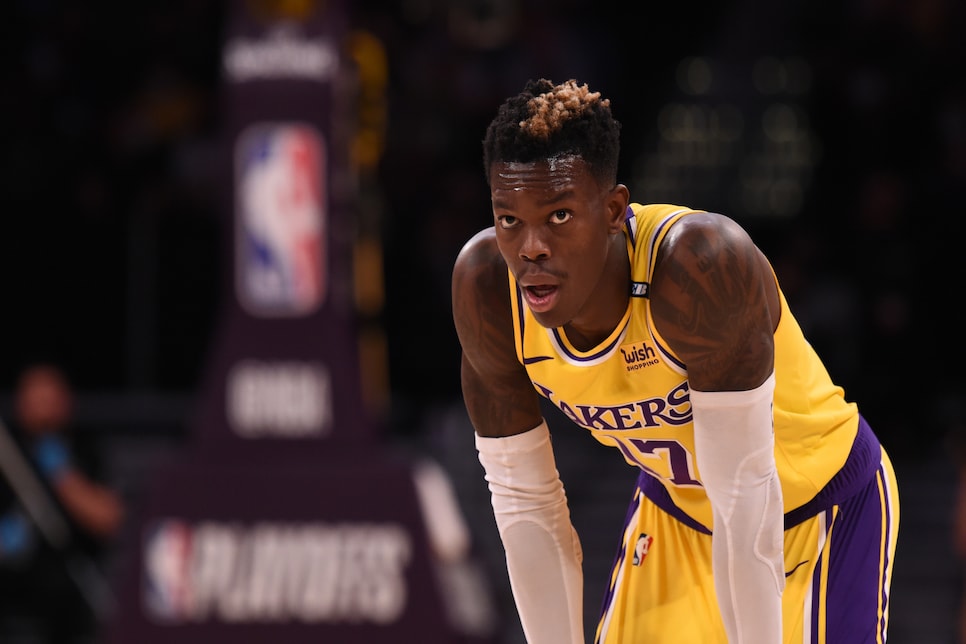 The gears of the NBA free agency machine are slowly grinding to a stop. The annual game of musical chairs has found seats for most of the players worth them, but one somewhat surprising name remains in limbo: 28-year-old journeyman point guard Dennis Schroder, who spent last season with the Los Angeles Lakers, putting up an average of 15.4 points, 5.8 assists, and 3.5 rebounds in 61 starts. Those are pretty respectable numbers, and reportedly LeBron James the Lakers front office was so impressed they offered Schroder a four-year, $84-million extension in the middle of the season, which he turned down in order to bet on himself in free agency.
According to reports out of Boston this week, however, that's bet has backfired in a big way. Instead of that cushy $21-million-per-year rate Schroder would have been raking in out in La La Land, the Celtics are reportedly offering Schroder one year at the taxpayer mid-level exception rate of $5.89 million … and that's before you factor in the Boston winters. Schroder has yet to sign that deal because according to a source of the Boston Herald's Mark Murphy, he is in a "state of shock" over the market for his services and the amount of money he has now clearly left on table.
This is a cautionary tale for everyone, not just Schroder. We're not saying don't believe in yourself, but the grass isn't always greener and a bird in the hand is still worth about two in the bush, even after bird inflation. And speaking of inflation, some experts believe that cap inflation was the reason Schroder didn't sign the Lakers' $84-million tender in the first place. With the rapidly ballooning NBA cap figure, it barely represented a raise on the $70 million he was being paid to sit on the bench in small-market Oklahoma City prior to being dealt to L.A. That's a tough pill to choke down to be sure, but take it from us: Pride isn't worth $78 million. Hell, it's barely even worth $78.