The Loop
Dear PGA Tour pros, David Hearn would really like to be your teammate in New Orleans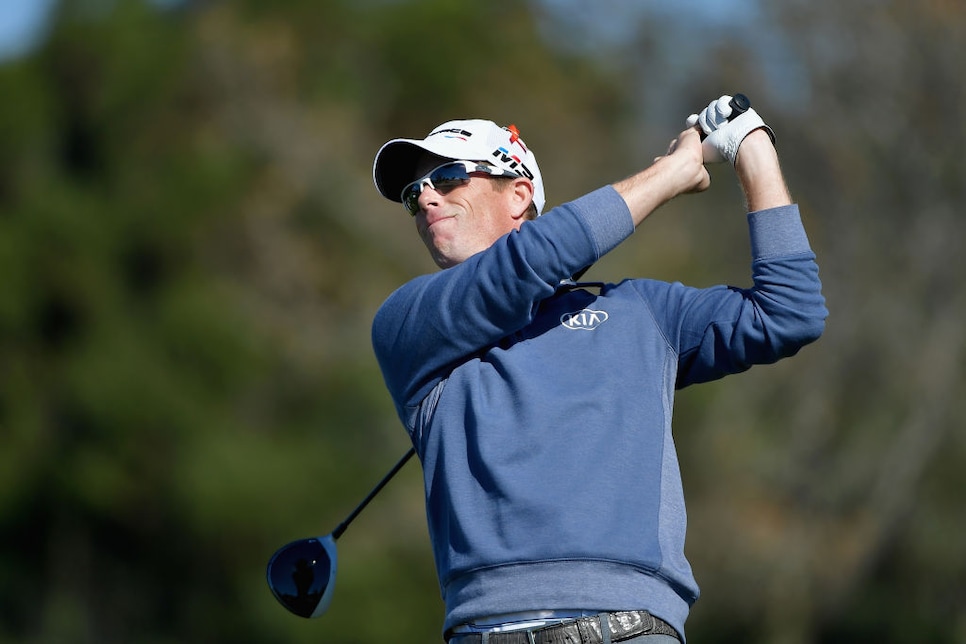 The Zurich Classic of New Orleans instituted a team format in 2017, one that was well-received by fans and players. Count David Hearn among the latter group.
The 38-year-old journeyman fell outside the FedEx Cup Top 125 last season, and ranks 170th on this year's list. A standing that hasn't earned qualification into the New Orleans event. However, though Hearn's not eligible he could still gain entry via an invitation from a fellow player, similar to Chase Koepka teaming up with his brother Brooks last spring.
So Hearn did what any reasonable man would do: he took to Twitter to try and get invited back.
We applaud the effort, along with the humility it takes to make such a public appeal. (That said, he is Canadian; pretty sure "pride" is not in their vernacular.)
For Hearn's sake, we hope someone marinates on his plea. It would be far from charity; as stated, he has a nice track record at TPC of Louisiana. Plus, it would give average schmucks like us hope. After all, who needs Q-School or Monday Qualifiers; we're only a Tweet away from teeing it up on the PGA Tour.