The Loop
Deal of the Week: Tune up your foursome at the Resort at Pelican Hill
A buddies foursome trip is usually about wagering and watering holes. If you have the budget and can travel before Nov. 26, you can add an unconventional twist at the tony Resort at Pelican Hill in Newport Beach, Calif.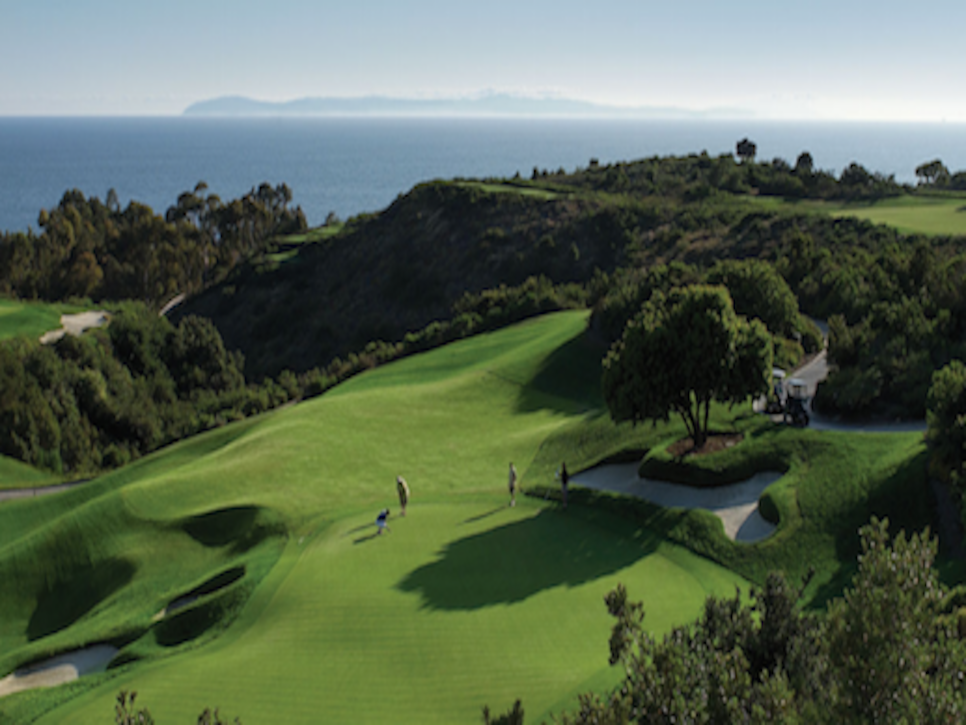 Book the two-night Five-Star Fifth Anniversary Package and a foursome can get two nights of villa accommodations, play unlimited golf at Pelican Hill's two oceanside Tom Fazio designs, get five hours of instruction at the resort's top-rated golf academy and private chef's table breakfasts and dinners for both days for $5,000.
The Ocean South Course is known for its 270-degree views of the Pacific and the diabolical 131-yard 13th -- which has two different greens. The left one is the smaller and tougher of the two, while the right one has more tree and hill protection from the ocean breezes. The North runs out along the cliffside and offers a Torrey Pines-like experience with Augusta-caliber conditioning. Trickle long on your approach to the 558-yard 17th and you'll feel like Honolulu is the nearest point of relief.
In addition to 36 holes of Fazio goodness, Pelican Hill has one of California's most luxurious spas, six restaurants and circular, terraced Coliseum pool overlooking the Pacific. The resort is 50 miles south of LAX and a 15-minute drive from Orange County's John Wayne International Airport. You can even come up from San Diego, 85 miles to the south, and make an intermediate stop in Carlsbad to visit Callaway or TaylorMade, or the new Scotty Cameron gallery in Encinitas.