The Loop
Deal of the Week: Tee up in New Mexico's high desert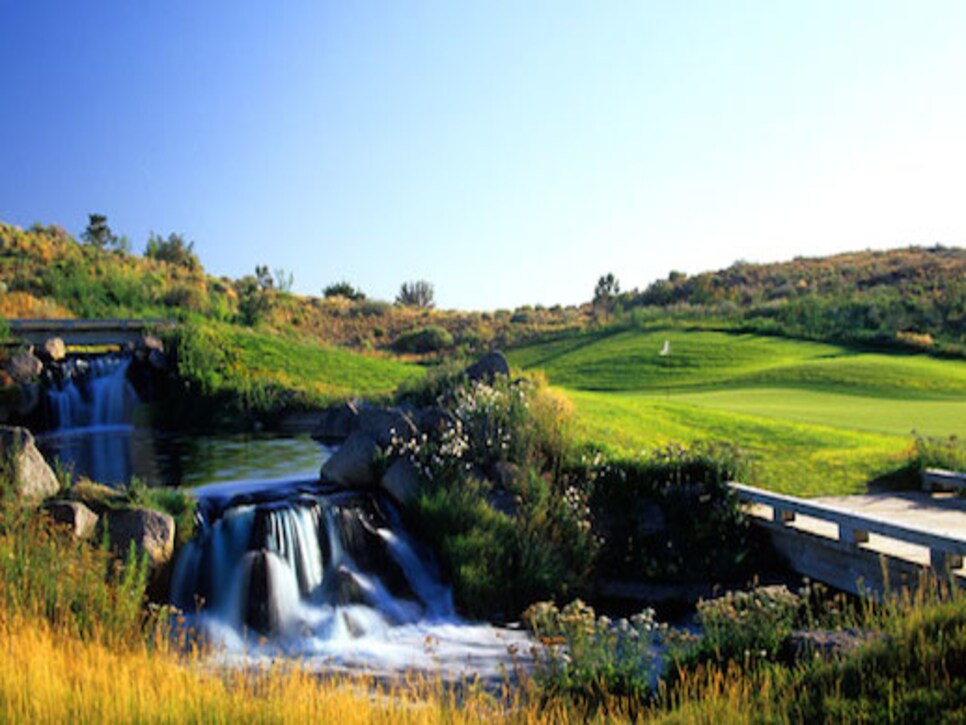 New Mexico doesn't get nearly the same golf attention as its desert neighbor, Arizona--probably because Scottsdale by itself has more courses than the entire state. But the weather in New Mexico is just as good right now, with temperatures in the high 50s and low 60s, and even though there are fewer top-end destination resort choices, you can score great off-the-beaten-path bargains.
Hyatt Regency's Tamaya Resort & Spa is situated in the high desert 30 miles north of Albuquerque and 60 miles southwest of Santa Fe. It's beautiful country--a mix of windswept dunes, mountains and surprising greenery. Gary Panks' Twin Warriors, one of Golf Digest's 100 Best Public Courses, is the signature course on the property. Threaded between sacred Tamayame historical sites, a dormant volcano, desert wash, mature Juniper trees--and even a cascading waterfall--Twin Warriors offers challenge and visual punch. You also have access to the 27-hole Santa Ana Golf Club, a self-described links course (we know, heresy...) with views of the Sandia Mountains.
Through April 31, you can book the New Mexico Retreat Package and get three rounds of golf on your choice of the two courses, three nights lodging at the resort and breakfast and lunch, all for $900.
If you're choosing whether to drive south to Albuquerque or northeast to Santa Fe for an off-campus excursion, opt for the slightly longer drive to Santa Fe. It is one of the finest food cities in the Southwest, with choices all along the cultural spectrum. You can stay true to Santa Fe's history as the terminus of the old El Camino Real trade route from Mexico City and have dinner at the Compound--a converted adobe home that has been serving fine Southwestern food since the 1960s. Don't ask for taquitos--they're too polite to kick you out, but you'll deserve it. Pick the grilled Angus tenderloin instead, and pair it with roasted brussels sprouts served with smoked gouda cream and bacon.