The Loop
Deal of the Week: Plays and rays at Troon North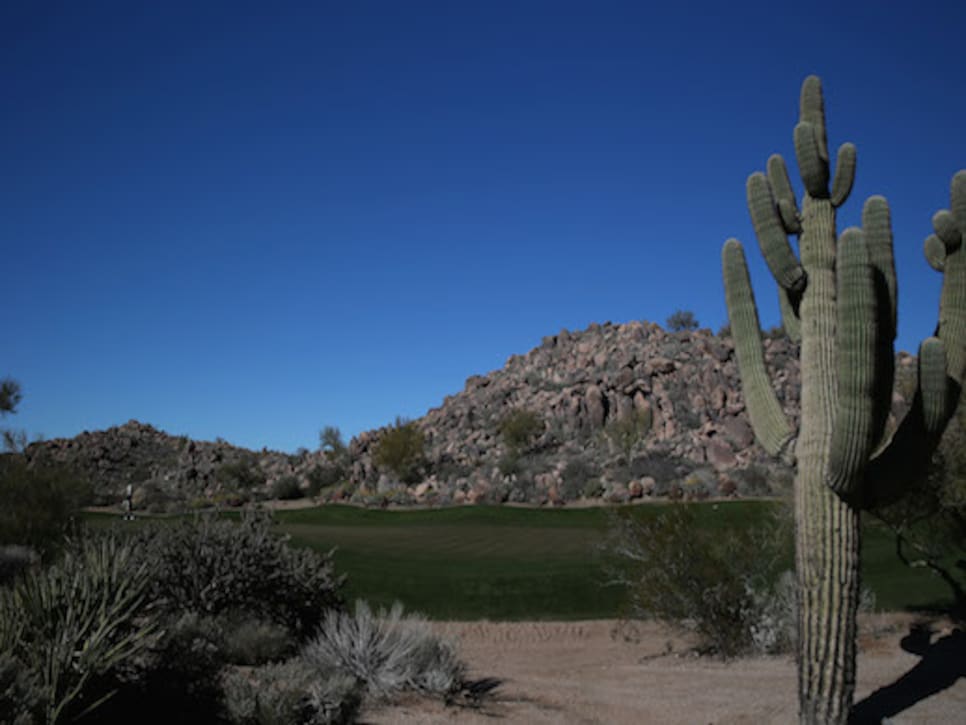 Scottsdale probably isn't your first pick for a summertime game, with temperatures in the 90s by 8 a.m. and 110 by lunchtime. But many of the best resort courses in the Phoenix area are doing their best to drum up play during this traditionally slow period.
Troon North is offering one of the best -- and most clever -- embrace-the-heat deals. You can play 36 holes on either the Tom Weiskopf-designed Monument or Weiskopf/Jay Morrish-designed Pinnacle and get a pair of Maui Jim sunglasses for $199. The Maui Jims usually retail for more than $200, so you're getting shades with a nine-hour suntan thrown in for free.
The offer is limited to the first 150 customers who buy it through the Troon North e-store, and is good through Aug. 16.
If you don't need the glasses, you can make a golf-only deal for $125. That leaves plenty of cash left for an Arnold Palmer in the air-conditioned Dynamite Grille or a rehydrating spa treatment at the Four Seasons next door.  Follow @RudyWriter