The Loop
Deal of the Week: Play unlimited golf at Donald Ross' New Hampshire masterpiece
Summer takes longer to get to New Hampshire than most places, but when it does, there are few better places to be.
Right now, you can take advantage of the intersection of spring and summer and get great weather and pre-season deals. The Omni Mt. Washington Resort in Bretton Woods is New Hampshire's largest luxury property, and it features one of the oldest courses in the state -- Donald Ross' Mount Washington layout.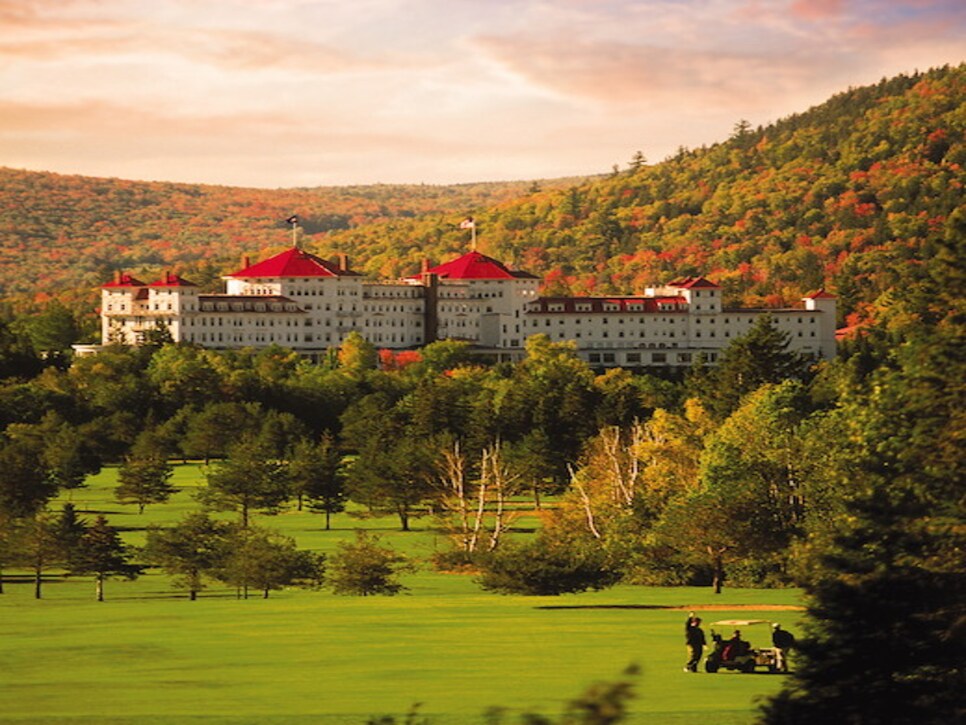 Until June 31, you can book an unlimited golf package for two that includes a room in the townhomes on the property, unlimited golf on both the Ross 18 and the Mount Pleasant Course and full breakfast each morning for $497 per night.
If all you want to do is play, you can out this weekend for $79 before 1 p.m., and $69 after. Starting July 1, those rates go up to $99 and $79, but you can also book an unlimited golf day for $129.
The Ross course has one of New Hampshire's finest pedigrees. Opened in 1915, it has played host to numerous state and regional tournaments, and is widely considered the best course in the state. Brian Silva supervised a sympathetic renovation in 2007, restoring it to Ross' original specifications. But unlike many Ross designs, Mount Washington doesn't play to 1920s yardage. You'll need everything in your bag from the 7,000-yard back tees.
The resort itself opened in 1902, and it retains the class and charm that made it one of the premier properties in the country when it opened. It sits in the middle of the White Mountain National Forest, and features a 25,000-sqft spa, conference center and a host of food options -- including The Cave, an underground bar that operated as a speakeasy during Prohibition.
Bretton Woods is located in North Central New Hampshire, 160 miles north of Boston. It is a world class road trip from anywhere in the Northeast, with gorgeous mountain and lake views. The closest big airport is in Manchester, N.H., 100 miles south, which operates as a regional Boston hub. That means you can easily get direct flights in from Atlanta, Detroit, Baltimore, Chicago, Orlando and New York City.