The Loop
Deal of the Week: Golf around the world on a private jet adventure
It probably isn't accurate to call a month-long, 14-course private-jet journey that costs almost $80,000 per person a "deal," but considering the itinerary and amenities, you'd be hard-pressed to recreate the trip for the same price on your own.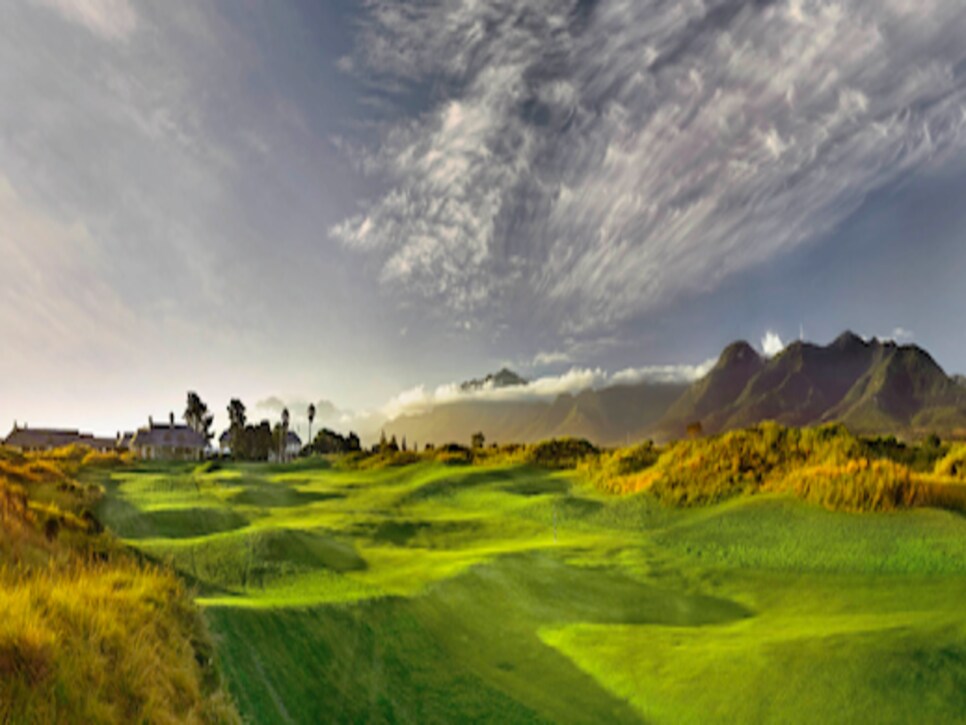 The "Golf Around the World" adventure starts at the Four Seasons in Kona, Hawaii, and hits nine countries in 24 days -- with stops in Fiji, Australia, Indonesia, Thailand, United Arab Emirates, Mauritius, South Africa and Spain -- and checks off world-class courses like the Alister MacKenzie-designed New South Wales Golf Club, Valderrama and Links at Fancourt (above).
Off the course, you won't exactly be slumming it. Accommodations are Four Seasons level and above, and you'll head from country to country non-stop on a private Boeing 757 outfitted for 78 spread-out and comfortable travelers.
Ultra-high-end luxury tour organizers TCS World Travel and Kalos Golf are partnering to offer the trip, which includes golf, transportation, accommodations and guidance from a team of experienced tour leaders and lecturers -- and a once in a lifetime opportunity to one-up anyone else's golf trip story, anytime. The price is $78,450 per person for the full golf itinerary on the trip, which runs from October 8-31, 2015. Non-golfers can go along for $73,950. Space is limited to 78, and reservations can be made up to a month before departure.