The Loop
Deal of the Week: Enjoy Northern Michigan's deep daylight at Boyne
Northern Michigan can hang with any American golf destination when it comes to both quality and volume of courses.
Better yet, the approaching summer season--and Michigan's position on the west edge of the Eastern time zone--means a Scotland-like 15 hours of daylight to play a leisurely 36 holes, but without any haggis to endure afterward.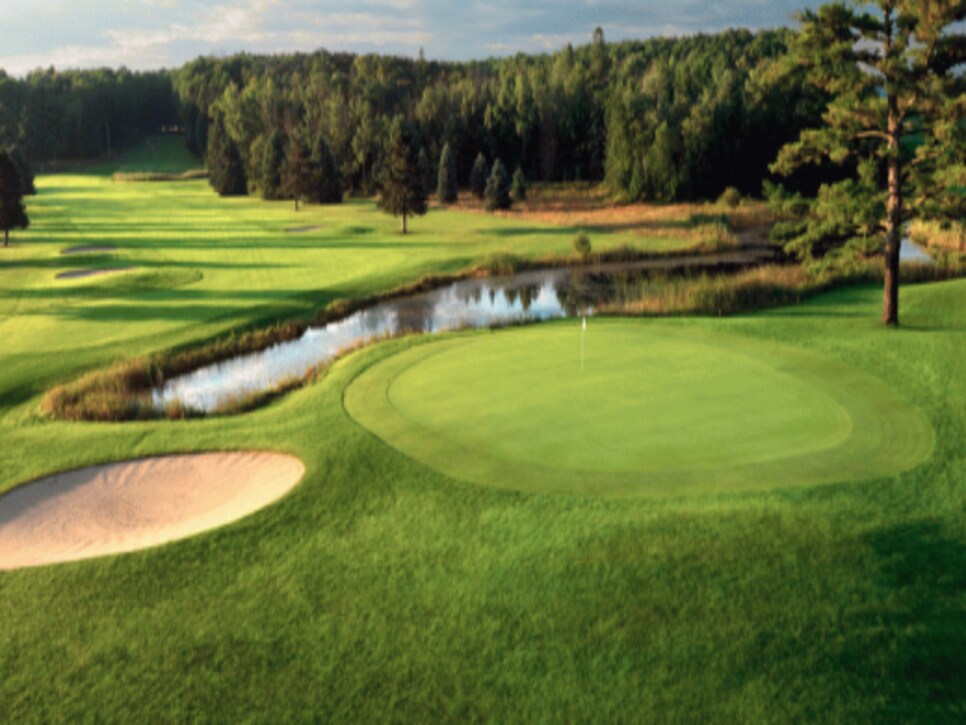 The best way to take advantage might be Boyne's Great Escape Golf Vacation. You can stay five nights at the Petoskey-area's Boyne Highlands Resort and play one of eight courses spread at three different resorts--four at Boyne Highlands, two at Boyne Mountain, Crooked Tree Golf Club and Hidden River Golf & Casting Club--for rates starting at $880 per person. For a surcharge, you can also get access to the award-winning Bay Harbor trio of nines, which are also owned by the resort.
Among the eight "regular" courses available in the package, the Donald Ross Memorial at Boyne Highlands might be the most interesting. Executed as a replica compilation of Ross' most famous holes, it features examples from Seminole, Pinehurst No. 2, Oakland Hills, among others. Taken together, they offer 6,800 yards of pure Ross intrigue. In the span of just a few holes, you can two-chip on one of No. 2's brutal tight collection areas and pick the wrong side of a split fairway.
If your only Michigan experience is downstate, in Detroit, Ann Arbor or Grand Rapids, the northern part of the Lower Peninsula really is a different world. While most of the state is flat, the area around Traverse City and Petoskey has rolling hills and decent skiing--along with world-class frontage on Lake Michigan.
It's also easier to reach than you think. Traverse City's efficient Cherry Capital Airport is serviced by daily flights from Detroit, Chicago and Minneapolis by American, Delta and United. If you want to drive, it's 260 miles from Detroit, and 320 from Chicago.