The Loop
Deal of the Week: Do Myrtle Beach on the cheap in the fall
Myrtle Beach, South Carolina is the grandaddy of the golf getaways, with more than 30 years of dedicated winter foursomes and "guy getaways" in the rear view mirror. A decade of consolidation in a down economy has trimmed some courses from its ranks, but Myrtle still has a wide and varied collection of tracks -- and fall deals to match.
Mystical Golf's Gold and Silver packages are some of the best. On a three-day, three-night Gold trip in the month of November, you can play four rounds on any of three top-rated courses -- The Witch, The Wizard and Man O'War -- stay course-side in a three-bedroom golf villa and get your meals covered, all for a starting price of $106 per person per night, depending on dates. You even get two beers a day as you play. If you're interested in making your own plans for breakfast and dinner, the Silver package includes all of the above except breakfast and lunch, and starts at $96 per player per night.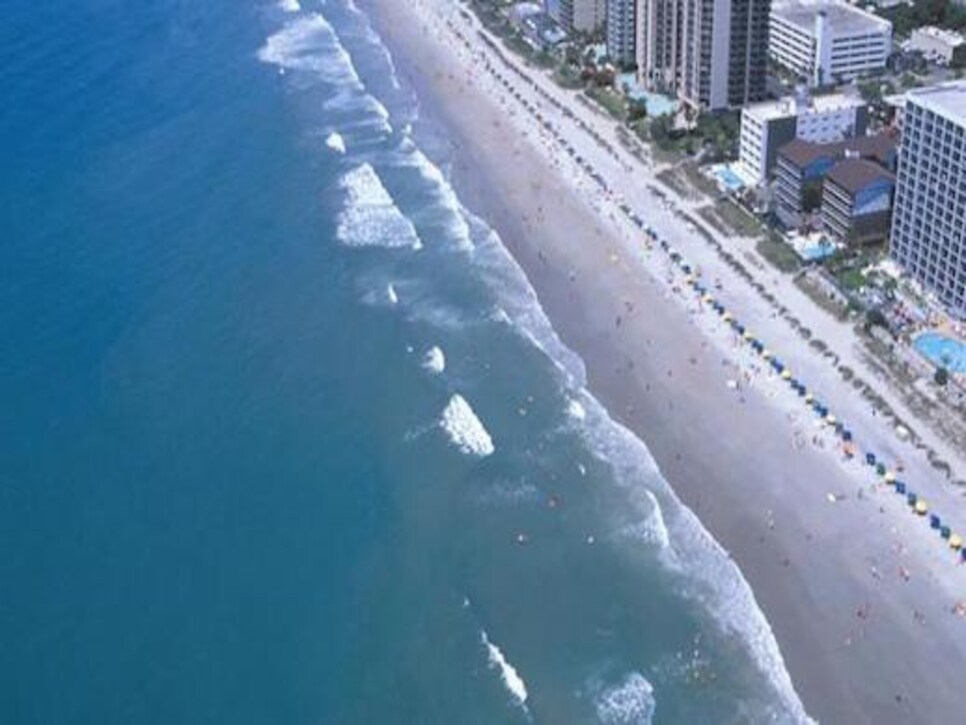 Of the three courses, Man O'War inspires the most cell phone photography with its island greens and giant white-sand bunkers. Golf Digest gives the Dan Maples design four stars, and the regular green fee is $110. The Wizard is a pleasant mixture of Scottish-style mounding and Disney-caliber man-made lakes, and the Witch offers a more low-key circuit through mature trees and around natural wetlands. Both are Maples designs -- and Golf Digest four-star courses -- as well.
Off campus, Myrtle Beach is more about chain restaurants than fine dining, but you can still find a great steak and some fresh seafood. 21 Main in North Myrtle Beach has a 40-ounce dry-aged USDA prime tomahawk ribeye for $65 -- half of what you'd pay in metro New York City. Captain Dave's Dockside Restaurant in nearby Murrell's Inlet offers simple, meticulously prepared charcoal-grilled seafood in a waterfront setting. And after your Sunday round, catch the NFL action at Murphy's Law -- a little slice of Pittsburgh in the Low Country.