The Loop
Deal of the Week: Catch off-season bargains at Pinehurst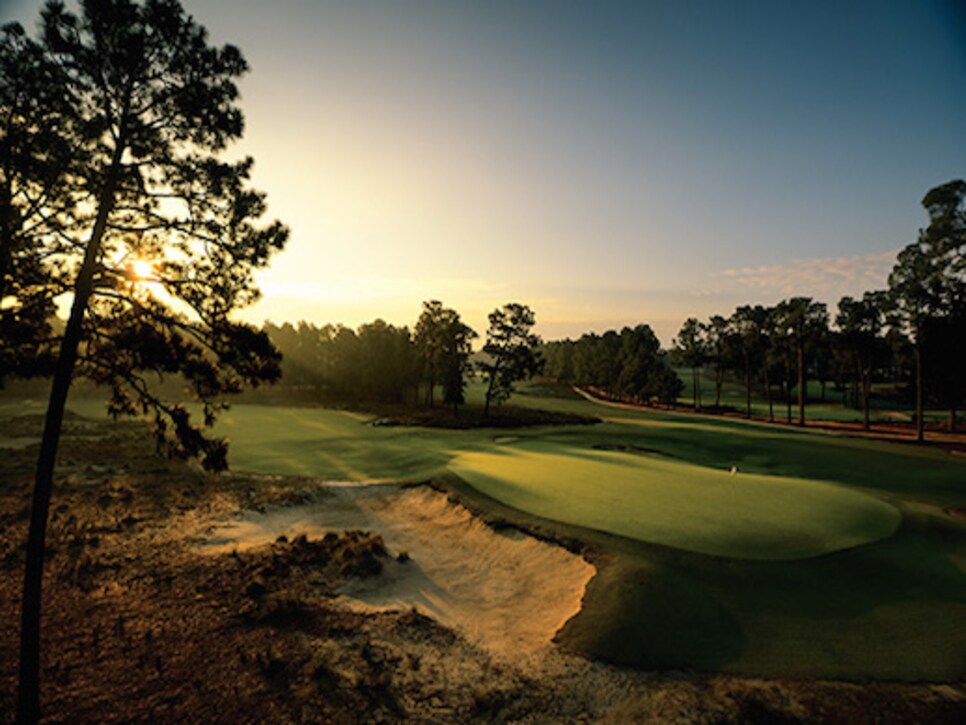 After the freshly old-schooled Pinehurst No. 2's star turn at both the men's and women's U.S. Opens last year, you might be feeling like you want your own crack at it.
Generally, that'll cost you--to the tune of $420 during peak season. Right now, the North Carolina Sandhills are at their coldest of the year, with daytime highs in the mid-50s. That means you can score a round on No. 2--or one of the other eight other courses at the Pinehurst Resort--for a slightly less-stiff tariff.
Book the Evergreen Golf or Spa Escape and get a room at The Carolina Hotel, breakfast buffet and either 18 holes or a 50-minute spa treatment for $174 per person per night Sunday through Thursday. To play No 2., where Martin Kaymer and Michelle Wie won on back to back weeks, you need to pay a $150 surcharge, but it's worth every penny to see Donald Ross' masterpiece, brought back to its original sandy ferocity by Ben Crenshaw and Bill Coore.
There are no bad choices for your other rounds, from the circa-1898 No. 1 (the first one at the resort) to Tom Fazio's No. 4--generally considered to be the second-best of the group. The most fun might be had on No. 3, Donald Ross' sporty 5,800-yard short course. If offers all of the roller coaster greenside challenges as big brother No. 2, but with short iron approaches.
If you go, reserve one evening for dinner at the Pine Crest Inn, situated in the heart of the town. Ross bought the property in 1921 and owned it until his death. Go casual and sit at the bar in Mr. B's Lounge and take in a century of Ross-centric golf memorabilia, or sit in the dining room and have the signature 22-oz. pork chop.