The Loop
Deal of the Week: Add golf to the full Branson experience
Travelers on the coasts sometimes sniff at Branson, Missouri as a potential vacation destination, but nearly 10 million people visited the Ozarks entertainment hub last year for shopping, shows, fishing and golf.
The problem with heading to a place that has more than 50 theaters, some of the best bass fishing in the U.S. and a collection of natural attractions like Marvel Cave is parsing out the time to see everything.
With its Platinum Experience package, the Thousand Hills Golf Resort aims to solve that problem. For rates starting around $200 per night, you get a two-bedroom condo adjacent to the Bob Cupp design and $750 in coupons for a laundry list of shows, attractions, activities and restaurants. Golf costs $49 per player, and isn't included in the price.
The coupons range from practical (free rental clubs for four at the course) to the prosaic (see Yakov Smirnoff live!), and cover virtually every cultural taste, from Mickey Gilley to the Osmonds.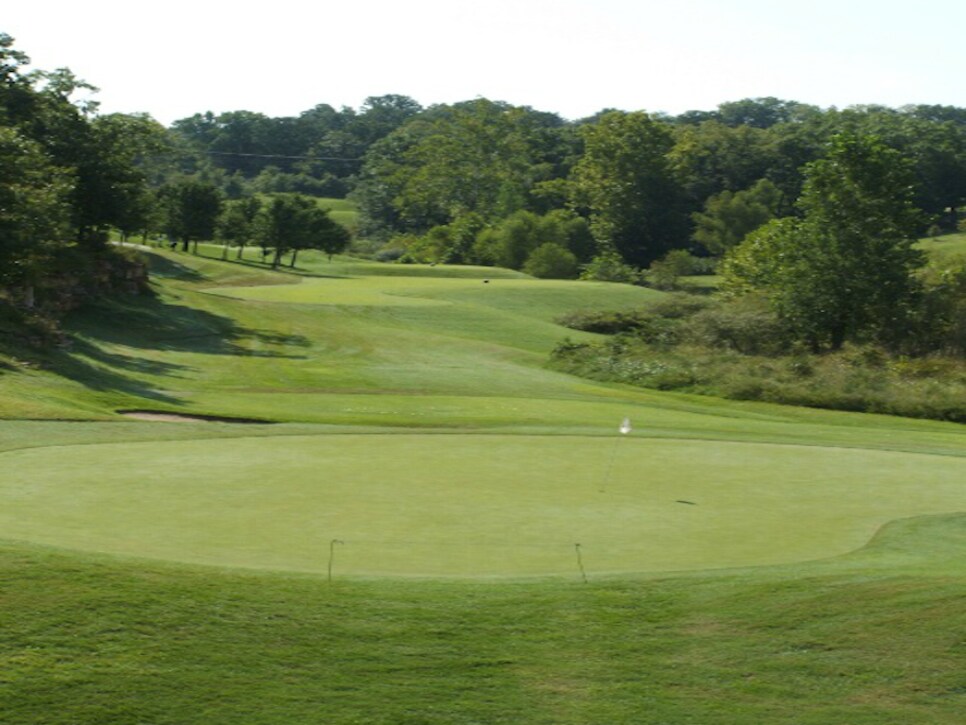 Using Thousand Hills as a base, you can branch out and play some of the area's other strong tests. Buffalo Ridge is one of Tom Fazio's toughest tests, and played host to the Champions Tour's Legends of Golf last year. Payne Stewart Golf Club was designed by Chuck Smith and Bobby Clampett as a tribute to the PGA Tour star and Missouri native. Both courses are on the outskirts of Branson proper.
The vast majority of travelers get to Branson by car and bus--it was the most popular charter bus destination in the U.S. last year--but air travel has gotten way easier in the last few years. The privately-owned Branson Airport opened in 2009, and has daily flights from Denver, Chicago, Houston and Baltimore.