News
Deaf amateur golfer Allen John nearly claims European Tour title in Germany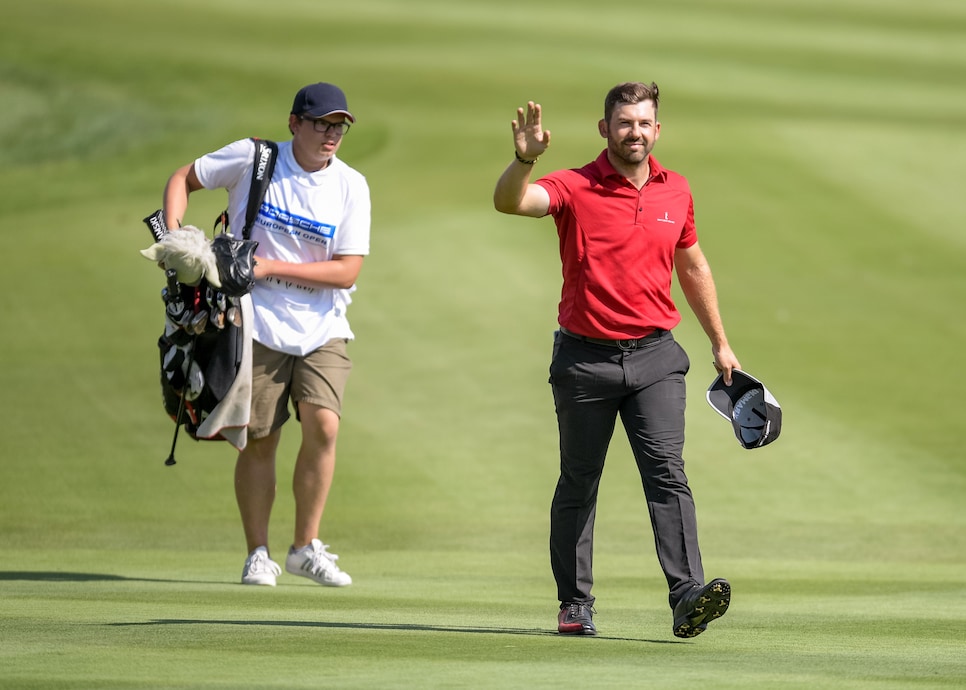 Amateur Allen John, a 30-year-old German native playing on a sponsor's invitation, shot a closing 67 to grab a share of second place at 10 under par, one back of McEvoy, and ahead of the likes of Bryson DeChambeau and Patrick Reed. John made birdies on four of his final eight holes, including the 15th, 16th and 17th, to get into contention late. Only a birdie by McEvoy on the final hole prevented John from getting into a playoff for the title.
"It's absolutely incredible," said John, who, as an amateur, had to forgo a check for `€170,000. "The atmosphere out there, the people that've been walking with me the 18 holes, it's just an incredible feeling."
John's accomplishment is made all the more impressive given the fact that he has just 5 percent of his natural hearing. Since he was 2, he has relied on hearing aids.
His impairment didn't stop him from playing college golf at Georgia State from 2008 to 2011, before turning pro and, for a brief time, competing on the Challenge Tour. But John decided to step back from the pro game, and regained his amateur status in 2016. He has played sparingly in European Tour and Challenge Tour events since.
In 2017, John competed in the Deaflympics, an elite IOC-sanctioned event for deaf athletes, earning the gold medal.
John began the final round in Hamburg seven strokes off the lead in 16th place, then made the turn in one-under 34. On the back nine, he found a comfort zone and started making birdies in bunches.
"[It] was quite cool, and when I was on 18 I saw the leader board and I was like, 'Wow, I'm pretty much in contention,' " John said. "It's a pretty cool feeling."
The impressive performances has John admittedly considering another crack at playing as a professional.
"There's a lot of self-confidence I can take out of the tournament, being in contention, finishing second," John said. "That's a pretty amazing feeling and gives me a lot of confidence in the abilities that I can do on a golf course."