DCP Finals
Drive, Chip and Putt Finals and Augusta National continue to be perfect match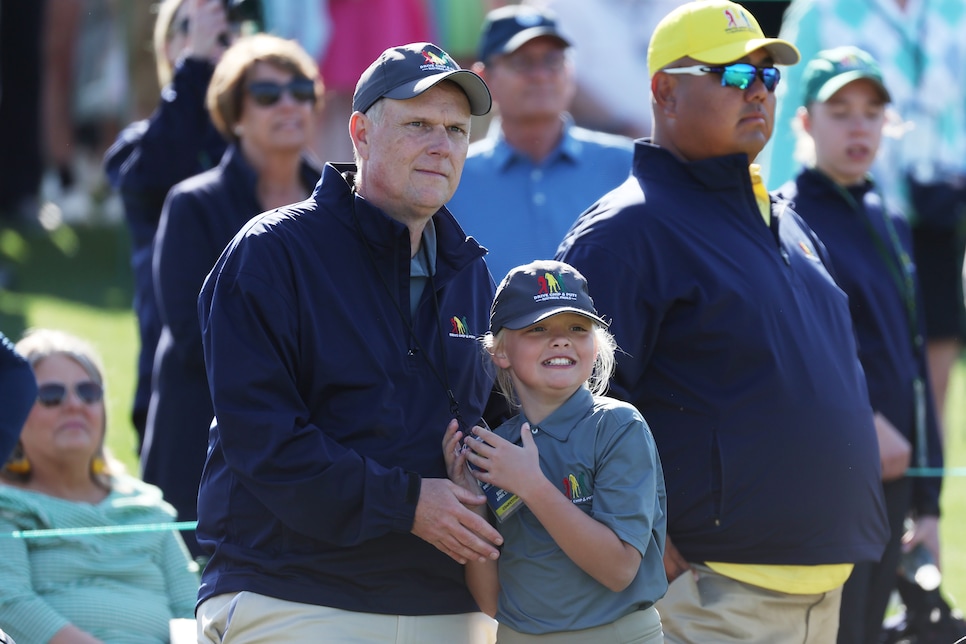 AUGUSTA, Ga. — The boy tried his best not to stare yet a 10-year-old can only mind curiosity for so long. To his credit the initial glance was quick but it could be read like a billboard that said, "Uh … what is he doing here?" The he was Vijay Singh and to answer the boy's question, no, the Drive, Chip and Putt has not added a 55-and-older division.
But there was Singh, 59, rolling putts on the practice green Sunday morning at Augusta National alongside a dozen or so adolescents. The boy looked over again only this time the glance was caught, and it's worth noting that even as he nears 60, Singh maintains the physicality and frame of someone who comes knocking on your door when the rent is three months late. But Singh met the boy's eyes and nodded, a sign of acknowledgement and encouragement before heading to the first tee as the boy was paraded through a small band of patrons to the 18th green, an interaction that underlined why this new tradition the Sunday prior to Masters week is so much more than an oxymoron.
"It's actually better than I actually thought it was," said 10-year-old Bentley Coon of Horton, Mich., who won his age division at the DCP National Finals. "It's great to be out here. I even got to say hi to Dustin Johnson."
This year's DCP National Finals featured 80 boys and girls, aged 7 to 15. There were big drives and nifty pitches and putts that make the gallery whistle, "Dang, I wish I had that stroke." Conversely there are plenty of youth games being contested this weekend across the world. What makes the Drive, Chip and Putt special is where it is at and when it is held. What began as a nice initiative in 2013 has seamlessly folded into the Masters itself.
There are plenty of signs the sport is on the eve of its biggest week, from the grandstands to leader boards to the patrons carrying five merchandise bags each, and a sentiment punctuated by a dozen or so Masters competitors hitting on the range and heading off for practice rounds. Yet the tournament itself makes sure its past is present and by proxy lends a gravitas to the proceedings.
Former champions like Johnson, Tom Watson, Bubba Watson, Ben Crenshaw, Fred Couples and Mark O'Meara were among the dignitaries Sunday to watch the Finals and hand out awards. Truth be told, not all of the kids know who these icons are; in their defense, most were born 20 years after Couples' 1992 triumph, and Tom and Ben are old enough to be some of these kids' great-grandfathers. But the kids recognize the green jackets they wear and what those they mean.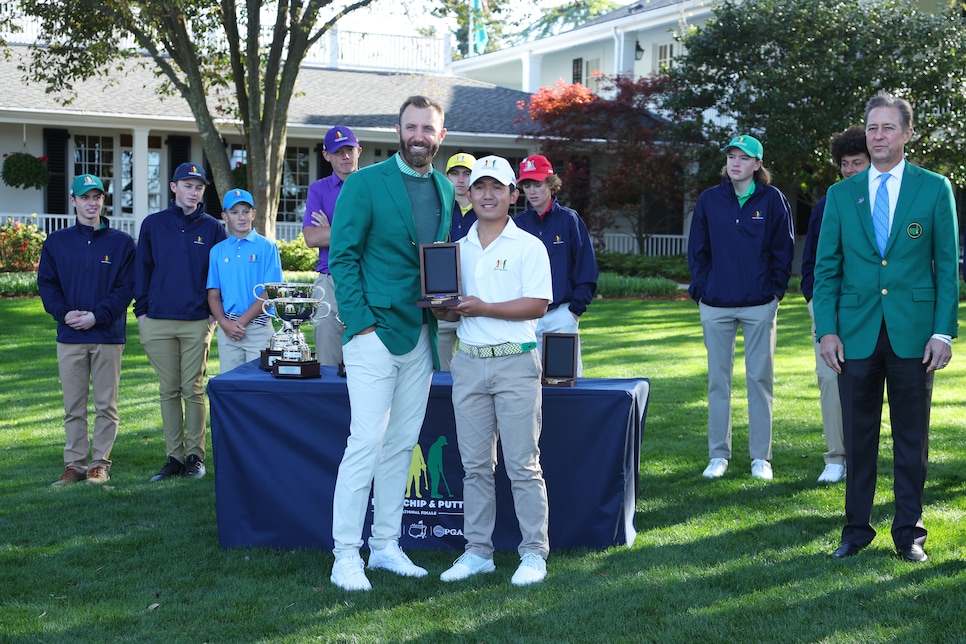 "It still feels like a dream," said Jayden Dumdumaya, who captured the Boys 14-15 division and unleashed a fist pump that would do Tiger proud. "I couldn't be happier with how it came out and especially it being at Augusta National and the week before the Masters so it means a lot to me because I've been working at it for a good like six or seven years and to finally win it after trying that long of a time it's been something that I'm very proud of."
Like most golf fans they are in awe of this place. The moment is not lost on them. "To be here, it's such an iconic place and it's probably the most widely known course in the world and I'm stepping on it," said Michael Jorski, who won the Boys 12-13 division. Added competitor Hamilton Coleman: "Everything is just perfect, it's not one blade of grass that is out of line. You see it on television and not even cameras can do it justice. Everything is just so green."
The kids also see how the Drive, Chip and Putt can be a platform to greater heights. From afar each contestant was on the receiving end of a hug and photo op with two young women, and a closer inspection revealed those women to be former DCP participants Anna Davis and Megha Ganne. Davis, at 16 barely older than some of those she greeted, was still glowing from Saturday's victory at the Augusta National Women's Amateur (and still rocking a bucket hat, for those wondering) while Ganne—who rose to fame by contending at last year's U.S. Women's Open—had a word of encouragement for all.
"Hopefully soon I can qualify for the Women's Amateur that's played here," said Jenna Kim, the Girls 12-13 winner. "Hopefully I can get in, in a couple years."
Conversely, at its heart, the DCP is a competition. There are highlights, there are winners, there are those fighting tears as a parent's arm is draped across their shoulder. And one of the best aspects of sports is its ability to produce a moment that transcends the sport itself.
On Sunday the heartwarming story belonged to Autumn Solesbee. Solesbee has only been playing the sport for two years yet claimed the Girls 7-9 title, but her performance is secondary. It was this time, in April 2020, when Donnie and Jamie Solesbee adopted Autumn from foster care, and though it's foolish to compare some athletic gathering to the gravity of such a life-altering event, Sunday bestowed Autumn the chance to meet Bubba Watson. It was an important rendezvous for her, for Autumn and Bubba share a special symmetry.
"So inspiring, because that's my favorite golfer and do you know why?" Autumn asked proudly. "Because he adopted his kids ... It was so cool. And he was so proud of me, and I was proud of myself, and I was tearing up on the 18th hole."
She wasn't the only battling tears. Augusta National, no matter the tournament, has a penchant for that.