Junior Days
This Davis Riley story from when he lost to Scottie Scheffler as a junior golfer deserves more attention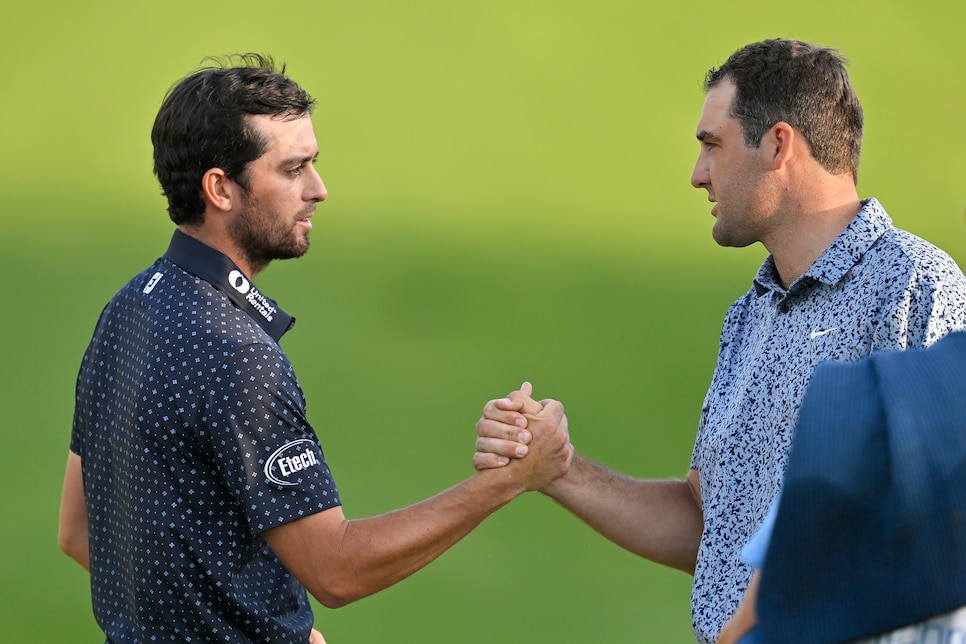 Davis Riley's victory along with teammate Nick Hardy in the Zurich Classic was not a surprise to anyone who has followed Riley's career. The 26-year-old turned pro with lofty expectations after starring at the University of Alabama, where he was the highest-ranked golfer in college before his junior season. Riley also represented the U.S. at the Junior Ryder Cup in 2014, where his teammates included PGA Tour stars Cameron Young and Sam Burns, and then again at the 2018 Palmer Cup.
Back as a 16-year-old, he also lost to Scottie Scheffler in the championship match of the 2013 U.S. Junior Amateur at Martis Camp in Truckee, Calif. But how he handled that loss is worthy of being talked about.
Facing a difficult birdie putt from off the green on the 16th hole (the 34th hole of the 36-hole final), Riley noticed his ball had moved after he addressed it and called the penalty on himself.
"It took a lot of heart to do that," Scheffler told the Reno Gazette-Journal after the match, which the 2022 Masters champ won, 3 and 2.
Of course, in golf where integrity is everything, nobody should be applauded for simply following the rules. But with not many onlookers in 2013, other teenagers might've played on without self-reporting the penalty.
We should all keep this story in mind as Riley continues to accomplish big things on the PGA Tour.