Open Letter
Outspoken LIV Golf critic writes open letter preaching 'patience' over Saudi partnership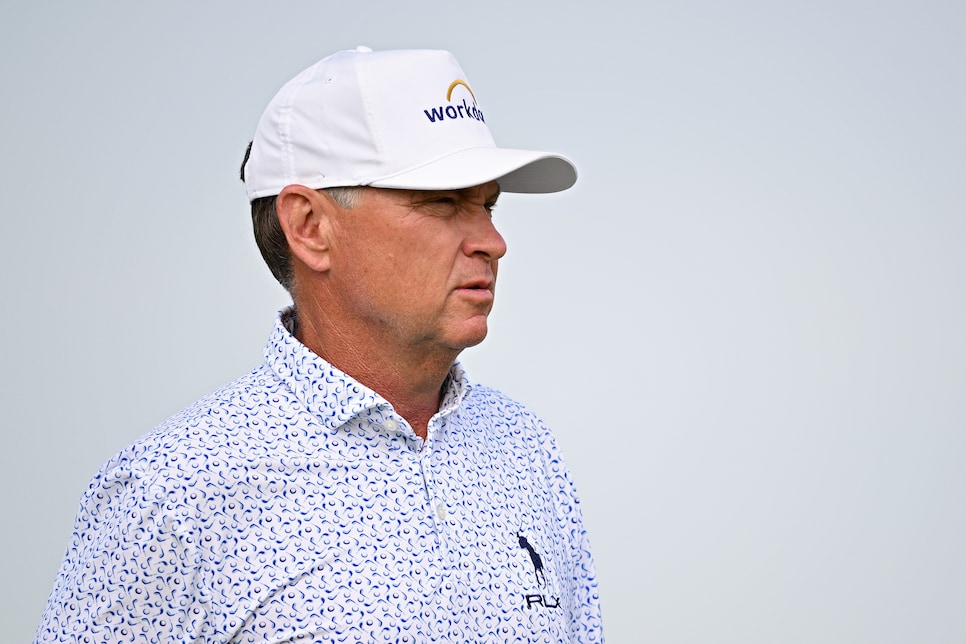 One of the more vocal critics of LIV Golf has made an about-face after the PGA Tour-PIF deal was announced two weeks ago.
Just last summer, Davis Love III said that a "nuclear option" could be required and that tour pros might need to boycott events if LIV Golf players were able to challenge their indefinite bans. That's certainly no longer the case as the World Golf Hall of Fame member is now asking for "patience" in a new open letter addressed to PGA Tour commissioner Jay Monahan, players, sponsors and tour staff.
"Our three commissioners have one critical, common trait: the unwavering goal of basing all decisions on what's best for the players, sponsors, loyal fans and the game, as well as generating millions of dollars for charity,'' Love wrote. "This growth has only been possible because our commissioners and the Independent Board Directors have always guided us to sound business decisions, and player input has been central to those decisions, as the Player Directors have an equal voice and votes, to approve or deny our path forward.''
Love, a five-time PGA Tour Policy Board member, went on to write that "if we are patient and work together we will achieve the best result for our Tour, and our partners and fans."
The letter came just a day after one penned by Tom Watson, who took a different route with his statement. The eight-time major champ's letter was undoubtedly more scathing, questioning the hypocrisy of the PIF deal and wondering where the PGA Tour goes from here.
The new entity's board of directors will reportedly feature an executive committee that includes both Monahan and PIF governor Yasir Al-Rumayyan. However, not many other details have been released regarding what the agreement will look like.