Putting
Stay Steady On Short Putts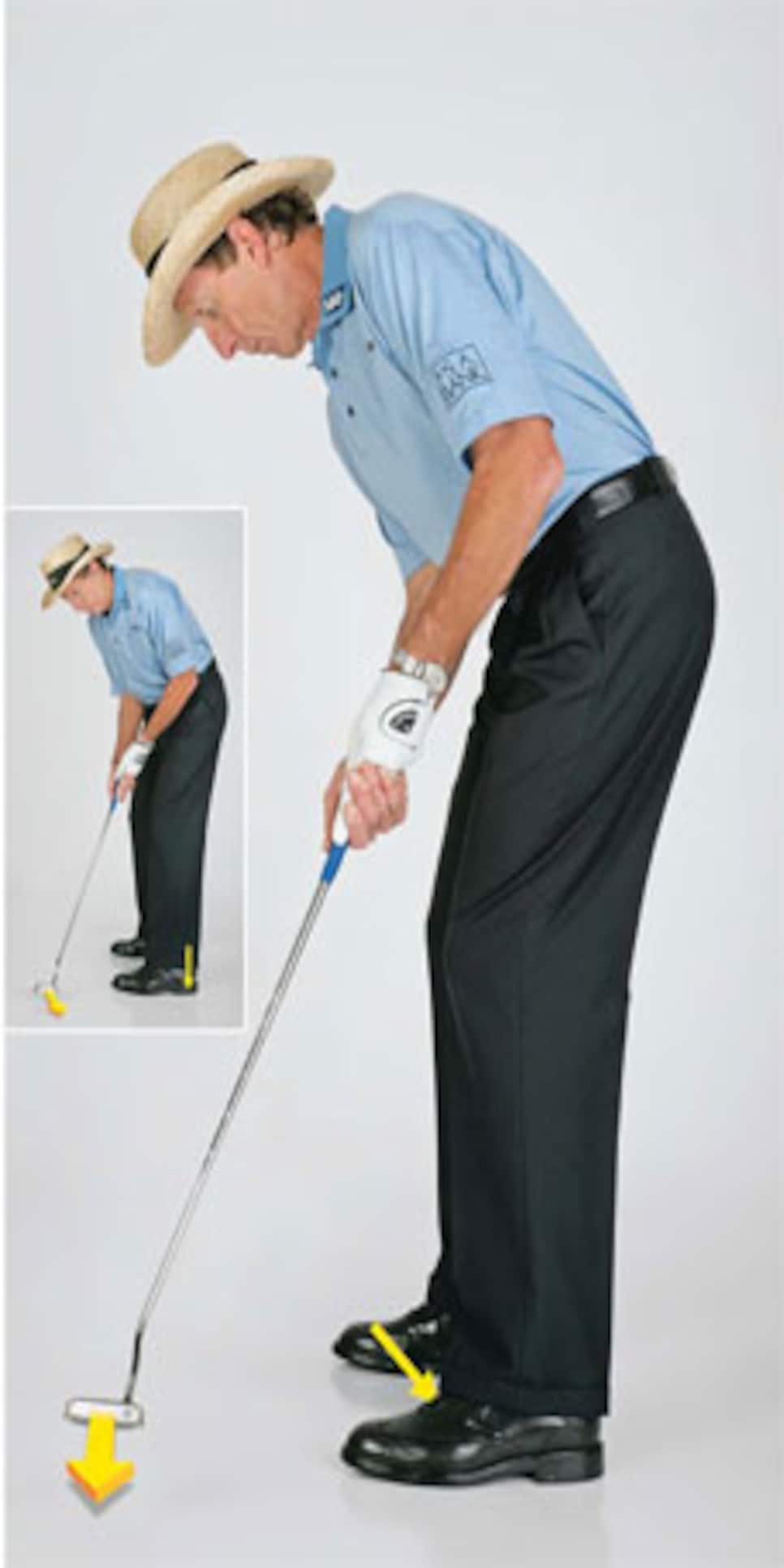 Sense Your Weight: To steady your body on short putts, keep your weight on your front instep (above). If weight goes to your heel (inset), you are twisting, closing the face.
You've probably been told to keep your head still on short putts, and that's good advice.
Here's another way to stabilize your body so the putterface remains square through impact: Put pressure on the instep of your front foot before you begin the stroke. This allows your shoulders, arms and hands to work on a consistent track.
If your weight moves back toward your front heel on the downstroke, your whole body is twisting open, causing the putterface to close. This common problem is often a product of turning to see where the ball is going.
Concentrate on keeping weight on your front instep throughout, and you'll have a stable base to make more three- and four-footers.
David Leadbetter is a Golf Digest Teaching Professional based at ChampionsGate near Orlando. He operates 25 golf academies worldwide.