PGA Tour Champions
David Toms continues to roll with victory in inaugural Galleri Classic, his second win in last 3 starts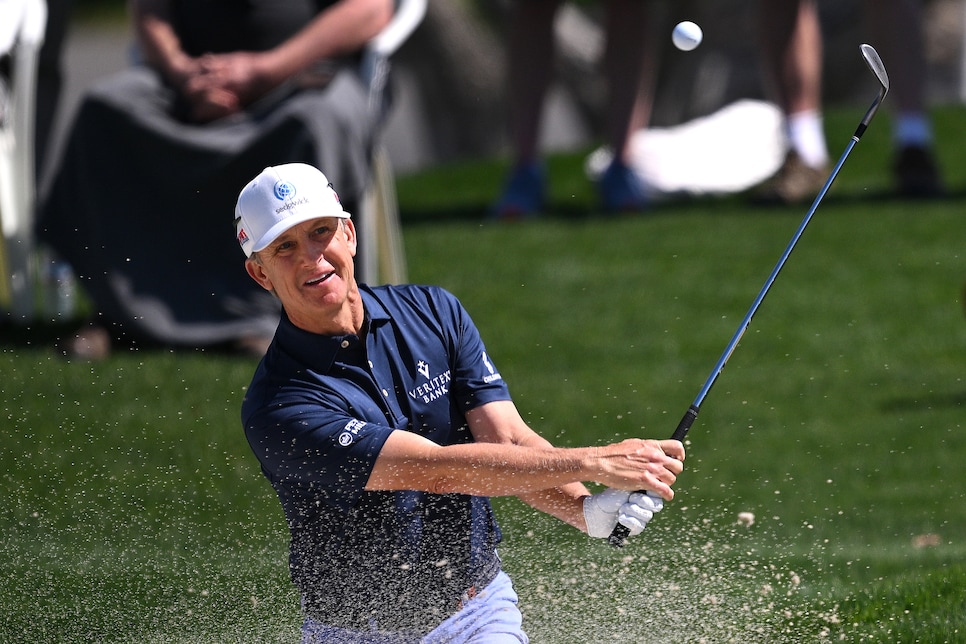 It would qualify as an injustice to suggest that David Toms was an underachiever, but at least it is fair to say that given his track record on the PGA Tour he had underperformed on the PGA Tour Champions. Until now.
Toms, 56, who won 13 PGA Tour events, including a PGA Championship, won the inaugural Galleri Classic in Rancho Mirage, Calif., on Sunday, his second victory in his last three starts and his fourth on the senior circuit.
On the Dinah Shore Tournament Course vacated by the LPGA's Chevron Championship that has moved to Houston, Toms began the final round with a one-stroke lead, shot a seven-under-par 65 and won by four. Three weeks earlier, he had won the Cologuard Classic in Tucson, Ariz.
"I'm just enjoying playing good golf right now," Toms said. "Off to a good start. I haven't really been part of the Charles Schwab Cup at the end. Haven't even been close. That's kind of my goal this year, to try to get close and give myself a chance late in the season."
Toms might have had something of a "home-course" advantage in that his caddie, Scott Gneiser, once worked as a Mission Hills caddie. Toms opened the tournament with a seven-under 65, followed with a two-under 70, and his closing 65 gave him a 54-hole score of 200. Steven Alker, with a closing 67, finished second, while Retief Goosen and Paul Stankowski tied for third.
"My caddie used to work here years ago for a couple years, and he's pretty comfortable out here," Toms said, "and he's helped me quite a bit on the golf course just to kind of get used to it."
Toms played a nondescript two under on the front nine, but shined on the back nine with five birdies and no bogeys.