Ya Don't Say
You will never believe what David Pastrnak, AKA 'Pasta,' eats before every game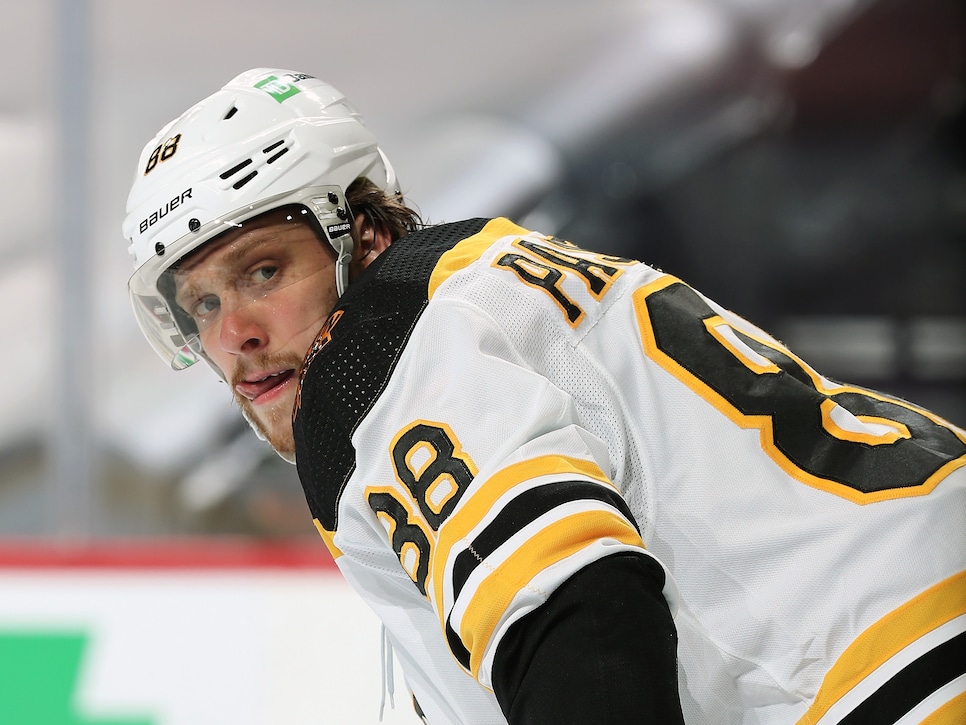 Sometimes, some things just make a little too much sense. This is very much one of those times.
David Pastrnak, also known as "Pasta," recently joined the popular "Spittin' Chiclets" hockey podcast, hosted by former NHLers Ryan Whitney and Paul Bissonnette, in addition to Barstool Sports writer Rear Admiral. During the interview, Pastrnak answered the No. 1 question on everybody's mind when it comes to pregame fuel - does "Pasta" eat pasta before every game?
"Yeah, it's actually the only thing I eat," said Pastrnak, who has 18 goals in 40 games this season. "Sometimes I skip breakfast, usually on optional skates, I skip breakfast and don't go on the ice, so I'm perfectly hungry for the lunch. And, yeah, I just eat spaghetti and meat sauce, man."
We talkin' bolognese? Skyline chili? Or just straight up ground meat and red sauce? Let's hope it's more in the bolognese category, which is the most likely case given he's likely being fed by an actual chef at the rink. One of the top NHL goal scorers running on a Skyline-type dish would be earth shattering for the health nuts of the world.
Pastrnak later explained that there was one time where he had to call an audible on his pregame ritual. It was either Subway or eat the pasta he dropped all over an elevator floor, and he chose Subway, then went out and scored three goals:
Always so fascinated by stories like this one. In a sports world where athletes are unbelievably particular about everything that goes in their bodies, some guys can throw down a five-dollar footlong and still perform at their best. Everybody's different, I guess.