Bold Moves
Memorial contender claims he once drank 'snake liquor,' might be a crazy person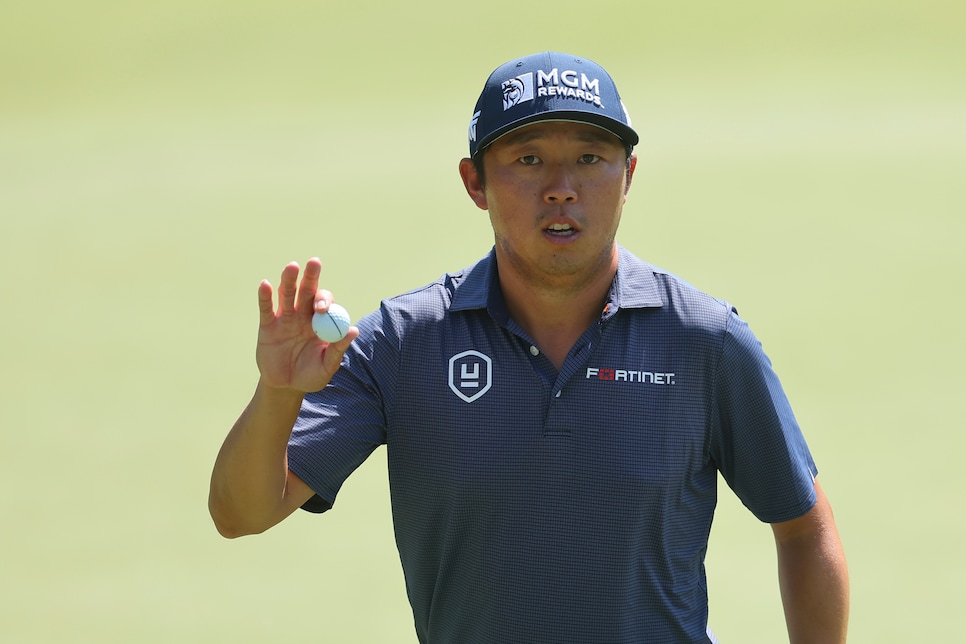 Barring some serious fireworks from guys still out on the course, 34-year-old David Lipsky will be in either the last or the second-to-last pairing on Saturday at Muirfield Village. For a guy with just one top 10 in 2023 on not a ton of experience contending in PGA Tour events, it's fair to say he's heading into unfamiliar, and potentially terrifying, territory.
Good news is, Lipsky is not afraid of trying new things, be it contending in an elevated event or drinking ... snake liquor?
Following a second-round 69, which has Lipsky currently in a tie for third with Patrick Cantlay, the Northwestern alum was discussing his world travels as a tour pro. Between the PGA Tour, Korn Ferry Tour, DP World Tour and Asian Tour, the man has gotten around. And he's made sure to try plenty of different food and drink while doing so. Including, but not limited to, snake liquor.
"I'm from a multi-ethnic background. My whole family's in the restaurant business," said Lipsky when asked about his food adventures. "I think that leads a lot to why I make the choices I do. I don't shy away from too much. There are a few things, but no, not too much.
"I remember playing in Vietnam and I had snake liquor from a restaurant," he added. "There's a snake at the bottom of this barrel and that was it. They were distilling some alcohol and the owner gave us a couple shots. It was terrible. But I still took it."
Man, I don't even want to see a snake, let alone drink something that a snake is just sitting in. Hard pass on that one. Props to Lipsky, who should have no issue with staring down Patrick Cantlay and Hideki Matsuyama this weekend considering he stared down a snake in a barrel of liquor and asked the bartender for seconds.