Driving
Suzann Pettersen's Power Secret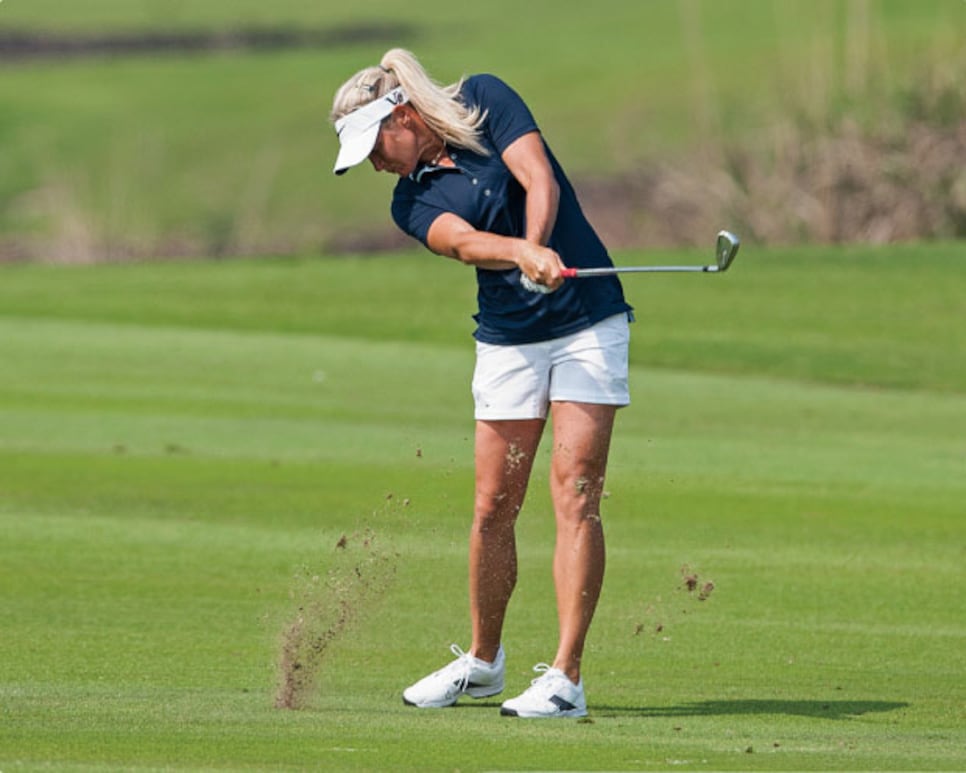 Suzann Pettersen capped an already great year by winning her second career major—the Evian Championship—in September. Having worked with Suzann since 2008, I think a big reason for her success is her iron play. She has led the LPGA Tour in greens in regulation three of the past four seasons and hit more than 75 percent of greens this year.
What Suzann does so well is powerfully rotate her right side toward the target as the club moves from halfway into the downswing to halfway to the finish—when the shaft is parallel to the ground after impact (above). Her right hip, shoulder, arm and hand fire toward the target as if she were throwing a ball sidearm style.
You'll notice that Suzann's right arm extends out toward the target and rotates counterclockwise, a sure sign that she used her right side to square the face at impact and whip the club through the "business area" of the swing with maximum acceleration. That's her secret to power and control.
If you want to get a feel for this right-side release, throw a few practice balls sidearm down the range. Then try to copy that feeling as you swing the club through impact.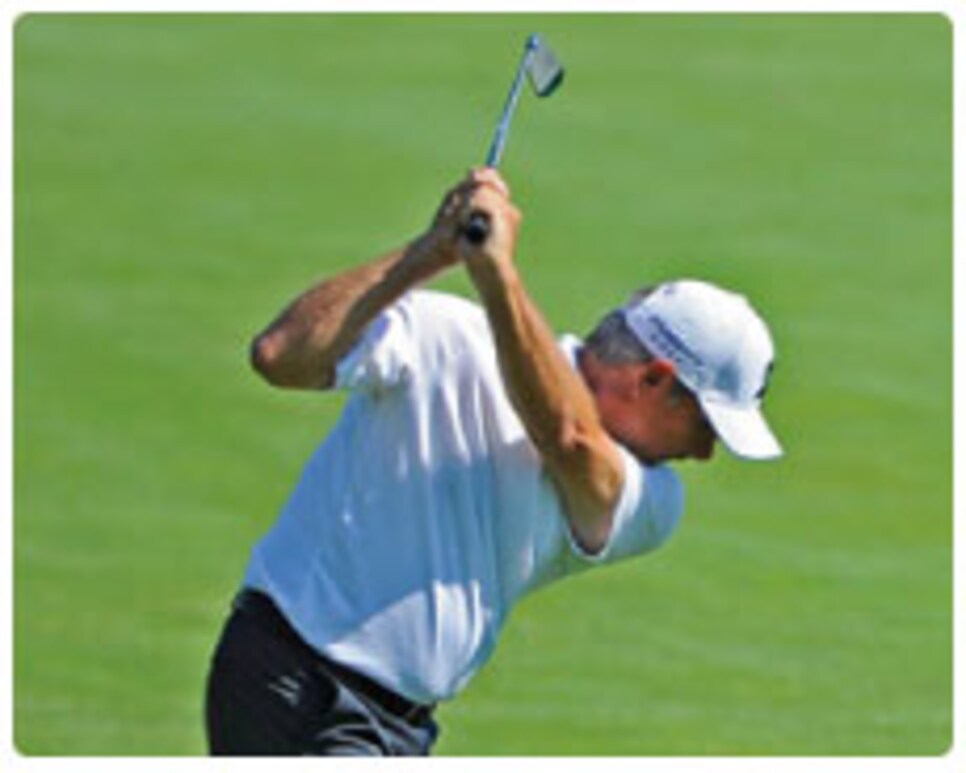 A good thought: Picture Fred Couples' easy rhythm back and through (above).
SWING THOUGHT: HANG LOOSE
Your grip pressure should feel light during the swing. If maximum tension is a 10, think of the grip as a 5. More important, your arms should stay relaxed—about a 3 on the scale. That softness will increase your clubhead speed.
David Leadbetter, a Golf Digest Teaching Professional, operates 26 golf academies worldwide.