Putting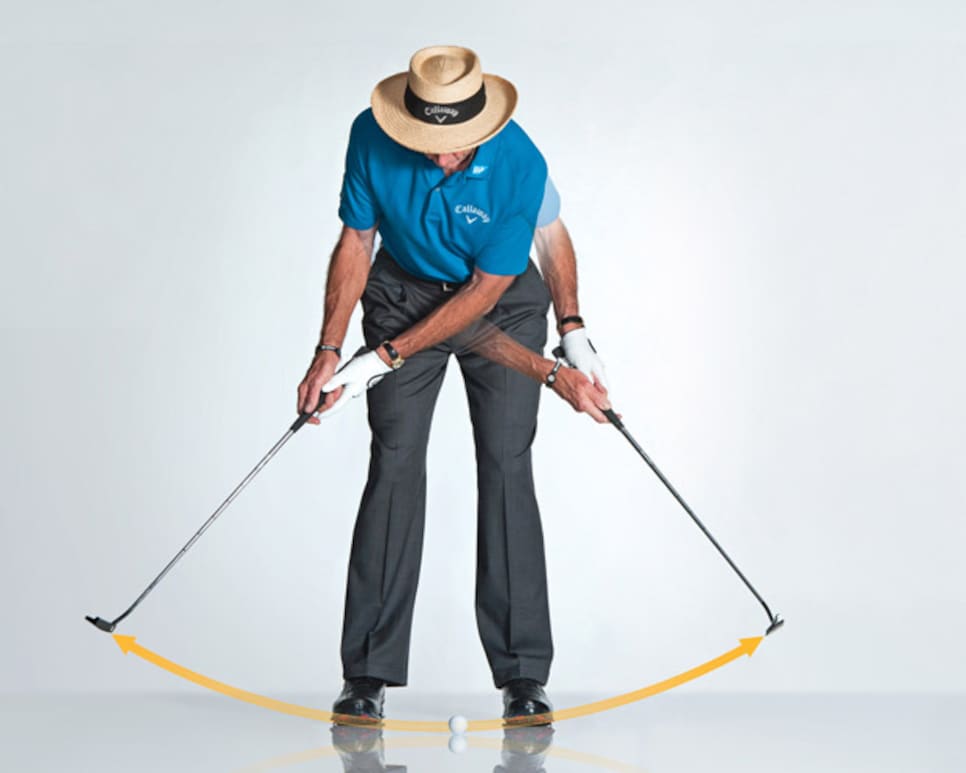 When facing a putt of 30 feet or more, many golfers think they must hit the ball harder to get it to the hole. "Hit a short putt soft and a long putt hard," they claim. But the problem with this approach is that there is no consistency. The hands and arms get overly involved, which makes it challenging to keep the putter's face square at impact. Also, there's no rhythm to the stroke.
No matter the length, the key to good putting is hitting the ball at the right pace. To control your speed, think in terms of graduating your stroke -- the longer the putt, the longer your stroke.
The length of your backstroke and through-stroke should be roughly the same. If you think one when you take the putter back and two when you stroke through the ball, you'll find your rhythm will improve, and you'll start to give the longer ones a better chance of dropping.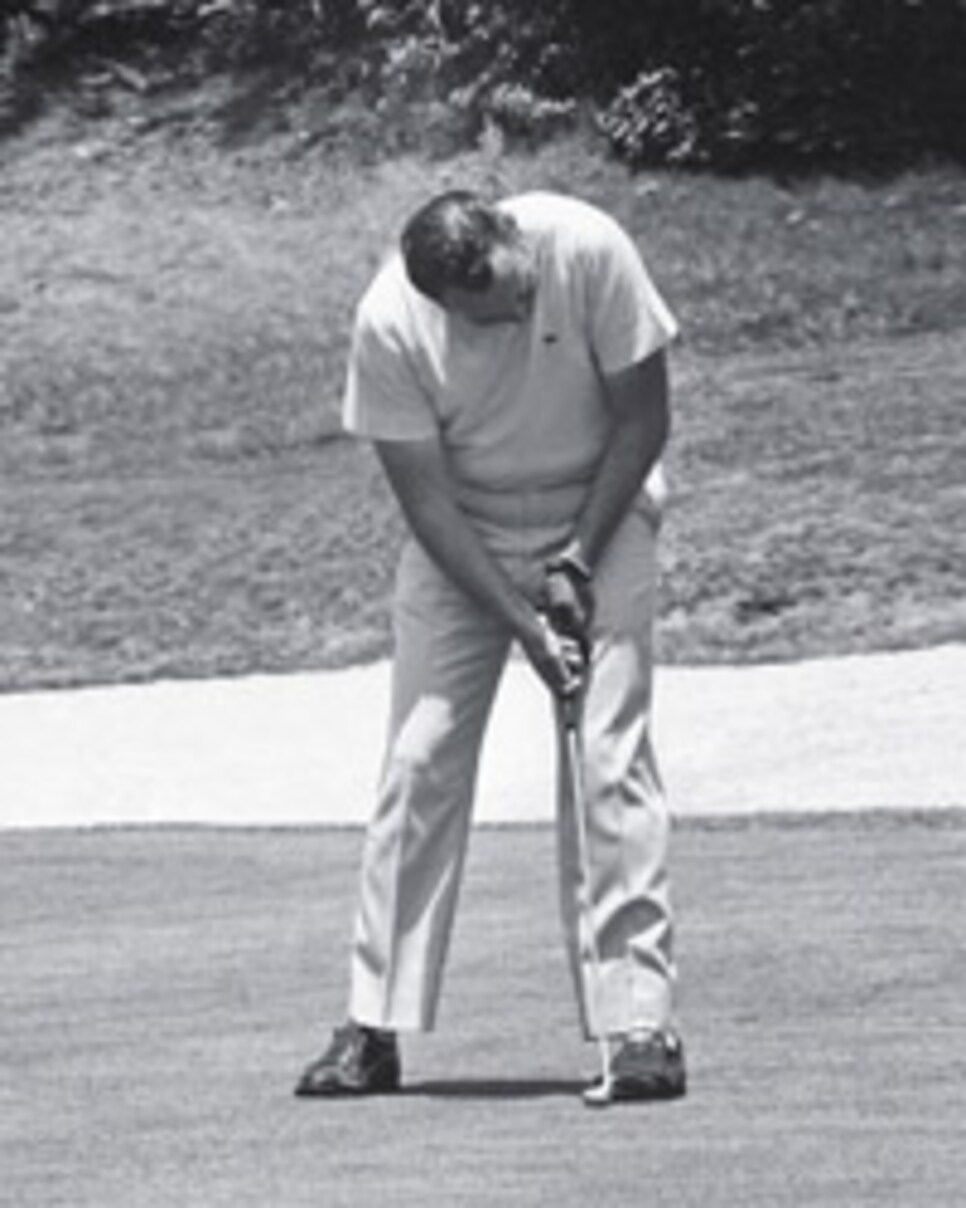 Billy Casper, winner of 51 PGA Tour events, including three majors, was a consistent ball-striker but was more renowned for his putting. Along with Arnold Palmer and Gary Player, Casper was among the last of the wristy putters. Casper stood very close to the ball, set his wrists early as he took the putter back, and gave the ball a pop by unhinging the wrists at impact. Sometimes he anchored his left hand against his thigh. His short follow-through was reminiscent of tapping a nail with a hammer. It was an effective method on slower greens, but I wouldn't recommend being wristy on faster greens. Using the modern shoulder-driven stroke is easier to control distance.
David Leadbetter is a Golf Digest Teaching Professional based at ChampionsGate near Orlando. He operates 26 golf academies.