Short Game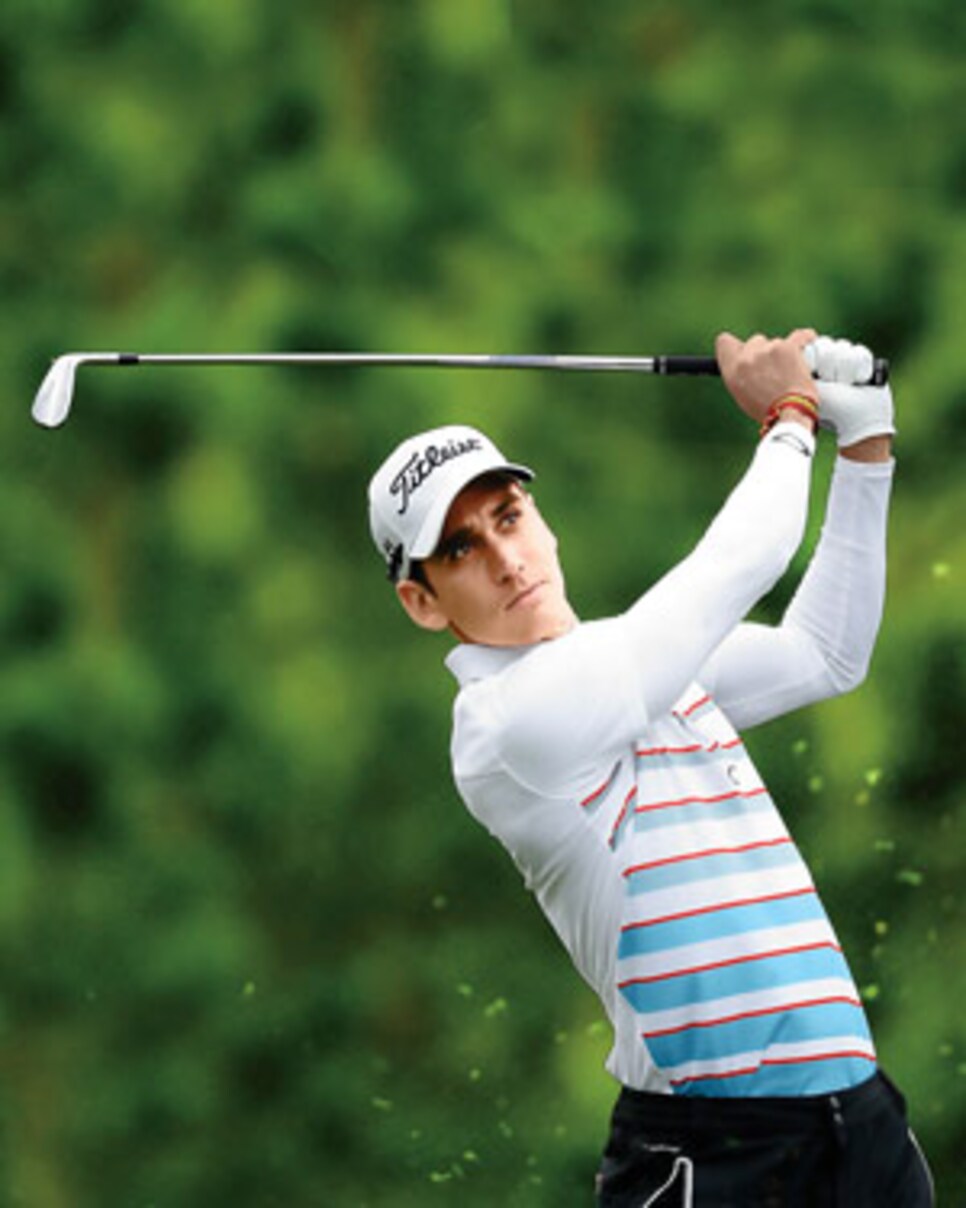 Since I began working with Rafael Cabrera-Bello (pictured), a rising star on the European Tour, I've come to admire his accuracy with short-iron approaches. Like many great players, including Jack Nicklaus, Rafa rarely hits these shots full because he knows controlling them is critical. Making a three-quarter backswing and three-quarter follow-through enables you to control distance and trajectory and avoid pulling the shot left—a common amateur miss. Narrow your stance, play the ball farther back and grip down on the club. Use one club more than normal and swing at 80 percent. You'll find it easier to square the face and hit the ball solidly.
SWING THOUGHT
To help your rhythm on short irons, control the speed of the swing with your chest. Keep your arms synced with your torso back and through, not allowing one to outpace the other. You'll find your chest moves slower on softer shots and faster on aggressive ones, so you'll have to adjust your arm swing.
David Leadbetter, a Golf Digest Teaching Professional, operates 26 golf academies worldwide.