News
David Feherty's golf talk program to end after 10 years and nearly 150 guests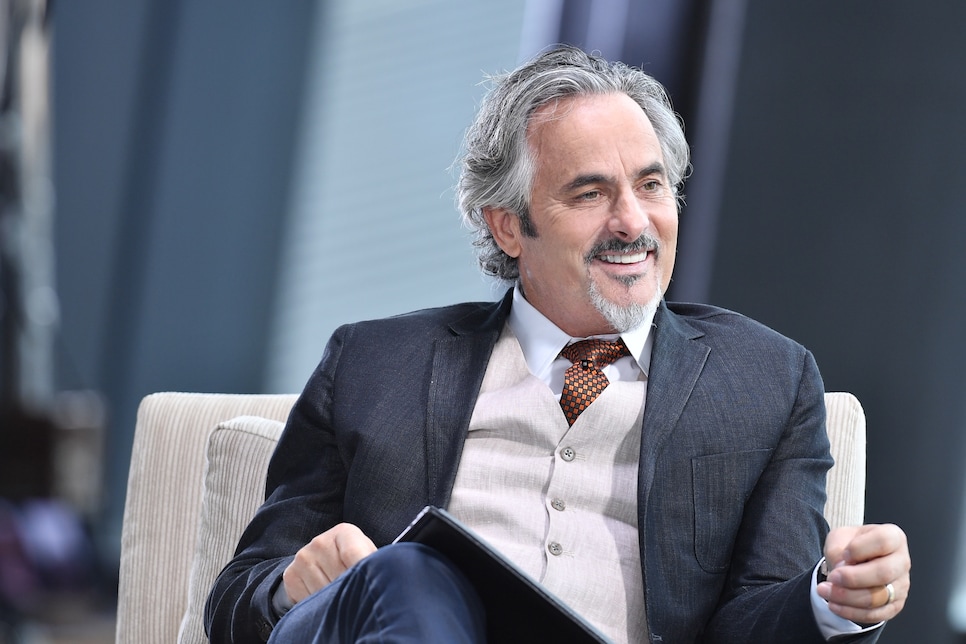 It went fast, and it ended quietly for David Feherty. After a 10-year run that featured a unique blend of comedy and conversation, his eponymous golf talk program, "Feherty," has ended.
The quick-witted native of Northern Ireland confirmed to Golf Digest that his Emmy-nominated Golf Channel series has not been renewed. He remains on the NBC/Golf Channel tournament broadcast team after agreeing to a three-year deal in December that will take him to age 65.
Feherty said he learned in the spring that his show was ending—not long after golf's COVID-19 shutdown and just weeks after Golf Channel informed staff that it intended to move its operations from Orlando to Stamford, Conn., where headquarters for NBC Sports Group is located.
"I don't know what the reasons were for the decision. I think it was a combination of things," Feherty said via telephone from his home in Dallas. "We haven't been able to shoot any episodes because of COVID. The Golf Channel move. I don't know. Maybe it was just time.
"I think a lot of people are going to be surprised that it got canceled. It always sort of amazed me the [number of] people that watched. Ten years is a whole lot more than I thought I would do. I loved doing it."
When asked about the decision to pull the show, a spokesperson for Golf Channel did not offer a specific explanation.
Aptly, Feherty's last show, which aired in September, featured fellow Irishman Shane Lowry, the reigning Open champion. Replays of the series can be seen on NBC's streaming service, Peacock.
"It was kind of nice the way it turned out," he said. "I didn't know it was the last show, so there were no goodbyes, but that was a great way to end it. Shane was fun. It was a good show."
Winner of 10 worldwide titles and a former European Ryder Cup player, Feherty segued into broadcasting in 1996 when he joined CBS Sports, where he worked for 19 years before moving to NBC in 2015. In the meantime, he had begun his self-titled show on Golf Channel in 2011. He earned an Emmy nomination in 2014 for Outstanding Sports Personality. He also has toured the U.S. doing his "David Feherty Live: Off Tour" show, which also was interrupted by the pandemic but is set to resume in the coming months.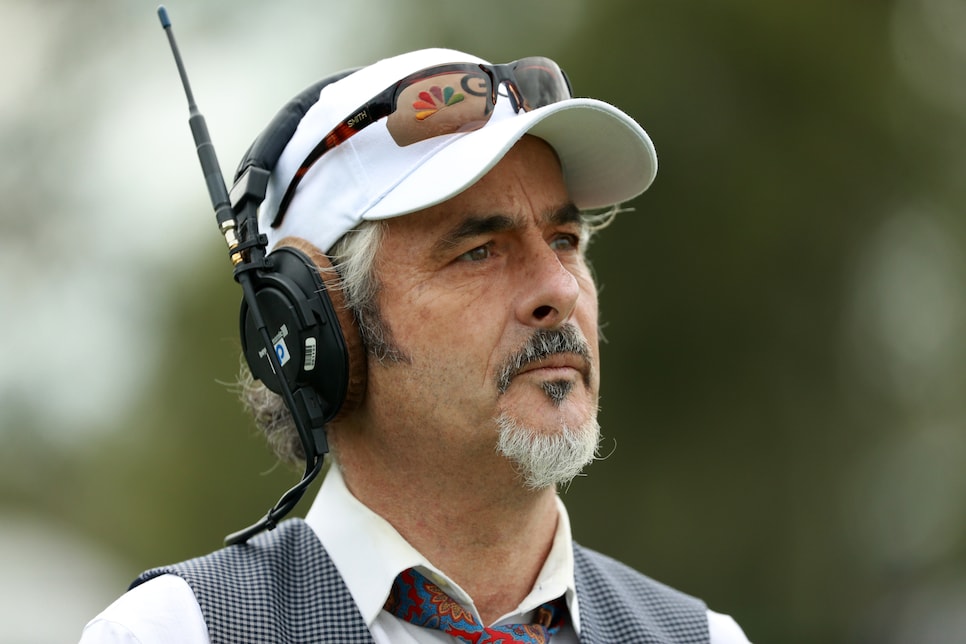 Feherty will continue to work for NBC/Golf Channel as a commentator during tournament broadcasts, having signed a new three-year deal in December.
Scott Halleran
Feherty's list of nearly 150 guests included four U.S. presidents, Hollywood stars such as Samuel L. Jackson and Matthew McConaughey, sports greats Michael Jordan, Bill Russell and Nick Saban, and some of golf's biggest names, including Jack Nicklaus, Tom Watson, Phil Mickelson, Rory McIlroy, Lee Trevino and Annika Sorenstam.
Currently he is mulling a few new entertainment options to fill the void in his schedule. He'd like to do a live comedy special for Golf Channel or another NBC-owned network or platform, something that a Golf Channel source suggested the network might be amenable to. There are also a few ideas in the works with contacts in L.A. for what he called "a different kind of show."
Different is what he does best. Different made "Feherty" a sustained success.
"I'm sad that it's gone, but I'm glad that it ended on a decent note," Feherty said. "We tried to do something new in talk TV. I'm glad it didn't just start fading away and wasn't relevant anymore. We had a 10-year run. I can't believe it lasted that long. In television that's a long time. And it just flew by."