News
Masters 2020: David Duval says he tested positive for COVID-19, won't broadcast this week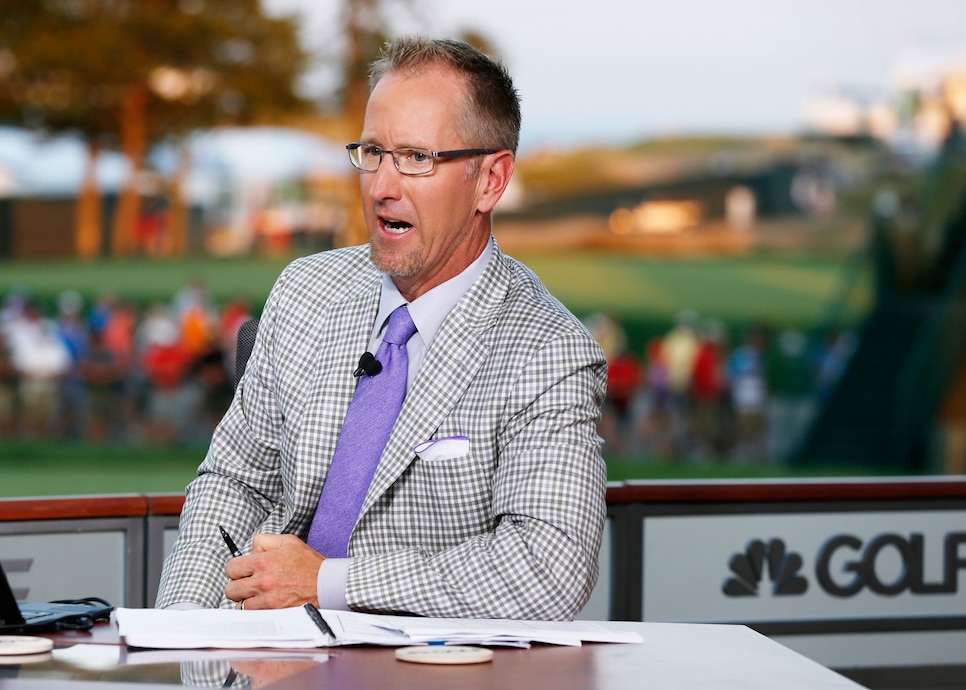 Like so many pilgrims heading to the Masters, David Duval flew into Atlanta on Sunday, picked up the keys to his rental car, made the drive east on Interstate 20 and arrived in Augusta. The former British Open champion was looking forward to sitting in his usual seat as an analyst for Golf Channel. Work assignments don't get any better.
Then came the test—and worse, the result. And Duval's realization that he wouldn't see the Masters from his prime post this year. On Tuesday afternoon, Duval, 49, announced on Twitter that he tested positive for COVID-19.
"I'm so sad not being a part of the Masters coverage this week," he wrote.
In another tweet Duval said, "As of now I have no symptoms. I drove home straight thru the night and am in quarantine in my basement."