Mad Max
Dodgers manager Dave Roberts told a story that was extra confirmation that Max Scherzer is a legitimate crazy person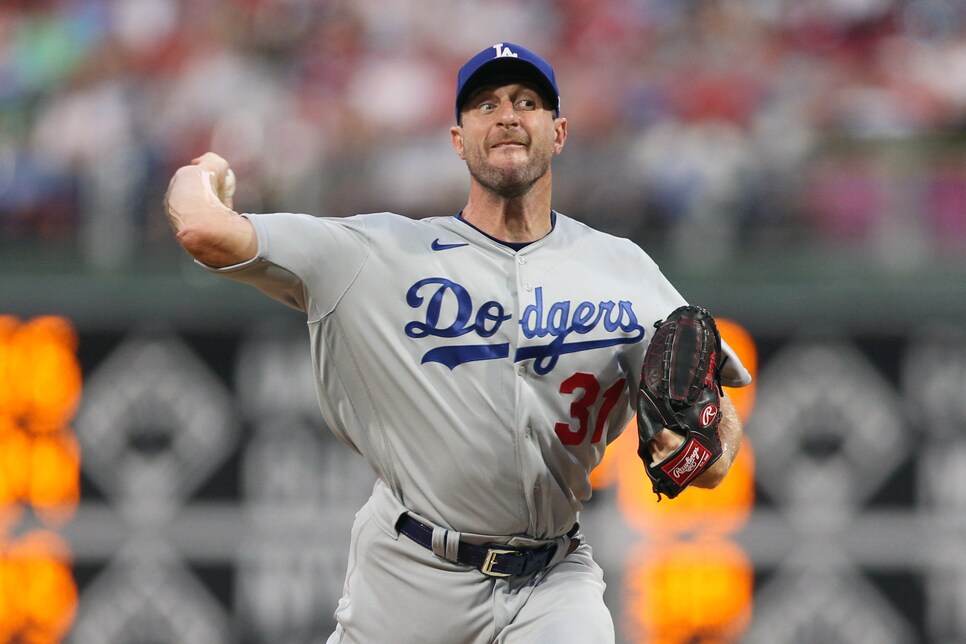 On August 4, in his very first start as an L.A. Dodger after being traded from Washington, Max Scherzer did typical Max Scherzer stuff. He struck out 10 Houston Astros batters, and gave up just two earned runs in seven innings pitched, earning L.A. a 7-5 victory. It was a performance worthy of a few big ol' baseball butt-pats from his new manager and teammates.
The tiny problem with that - you do not, under any circumstances, pat Mad Max on the butt. Apparently, Scherzer's new teammates had heard this, and smartly let him be in the dugout. His new manager Dave Roberts did not get the memo, and after congratulating Scherzer on a good night he heard Scherzer mumble something under his breath.
"Did he just say 'don't effing touch me?" said Roberts while relaying the story on ESPN's Sunday Night Baseball broadcast from Citi Field. "Then I got the scoop from our players - 'hey doc, make sure you don't touch him [Scherzer], he doesn't want anybody to touch him.'"
What's Scherzer's reasoning, you ask? COVID concerns? Simply doesn't like to be touched, a la Adrian Beltre? Wants to avoid a freak injury? Try none of the above.
"After the game, he goes seven, and I go 'hey man, did you just mumble something like don't effing touch me?" Roberts said. "And he [Scherzer] goes 'yeah, and I gave you the tempered, most respectful way I could say it, because this is my job. I don't need any kind of congratulations or support. That's my job.' So tonight, I won't be patting him on the butt."
Roberts, clearly a man of his word, did not pat Scherzer on the butt at any point during L.A.'s 14-4 romp of the Mets on Sunday evening. In fact, he did everything in his power to make sure there was not even a shred of contact when Scherzer returned to the dugout at one point in the game:
So good. Roberts got Scherzer's message loud and clear. That guy is a legitimately insane person, and it's usually always best not to touch legitimately insane people. Good on Scherzer for making sure everybody knows that up front.