Danny Willett's Masters title defense gets off to a better than expected start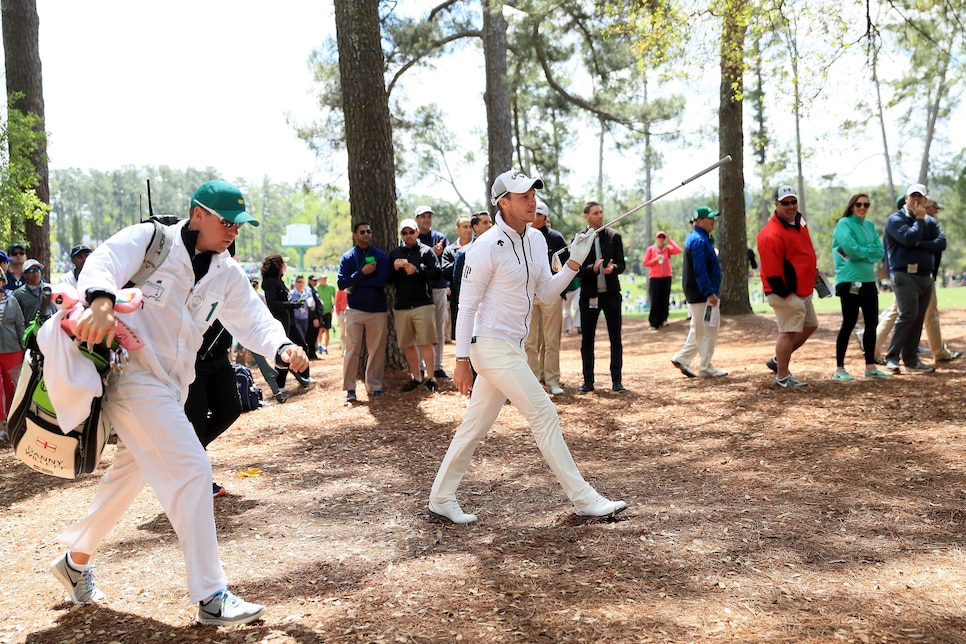 AUGUSTA, Ga. — Yorkshire folk have long been renowned for their sporting grit and determination. And that is certainly true of the current generation of sportspeople. The likes of Olympic triathlon champion Alistair Brownlee, former Olympic heptathlon champion Jessica Ennis and England cricket captain Joe Root all hail from the largest county in England. And 2016 Masters champion Danny Willett is another of that ilk, a fact he underlined with a fighting performance on the opening day of his title defense.
Three over par following a 6-6 start, Willett got himself round Augusta National in a commendable 73 strokes. Two birdies and an eagle followed that disastrous beginning, the only dropped shots coming at the always-tough 11th and the last, courtesy of a disappointing three-putt. Still, for a man who has had little success since donning the green jacket 12 months ago, this was a day at the beach in comparison with, say, the torrid Ryder Cup he experienced last September.
"When I was stood on the third tee, if someone had said I would shoot 73, I would have ripped their hands off and walked up the hill and gone inside and had a cup of tea," he said with a smile. "It was a less than ideal start, not what I had envisioned the last 12 months starting out my defense. But I fought back really well, dug my heels in and hit some really good golf shots. Today you are really going to see some of the guys with experience grind a score out there, knowing where and when you can miss it. It was a tricky day, but I don't think 73 is going to do a great deal of damage to your overall week with the conditions today."
Willett wasn't just content with his score, one that has him just outside the top 20. According to his manager, Andrew (Chubby) Chandler, his client had enjoyed the "time of his life" hosting the annual Champions Dinner. He has coped admirably with the various obligations that come with being the defending champion at Augusta. But, most of all, he has been having—off and on the course.
"I really enjoyed today," said Willett, despite his disheartening finish. "The memories from last year did come back. To defend anywhere is incredible but to do it here is amazing. It has been nice to turn left into the champion's locker room and put my spikes on. It's a very special place. Every day I've gone out on the veranda and had a look down Magnolia Lane. It's a great view. I've had some fun too. I'm sharing a locker with Ian Woosnam. He's been complaining about me taking up too much room in there. But he's only a little guy so his shoes don't take up too much space."
You are using an unsupported version of Internet Explorer. Please upgrade to Internet Explorer 11 or use a different web browser.