The Loop
Danielle Kang broke her tooth during a tournament in the most bizarre way -- Updated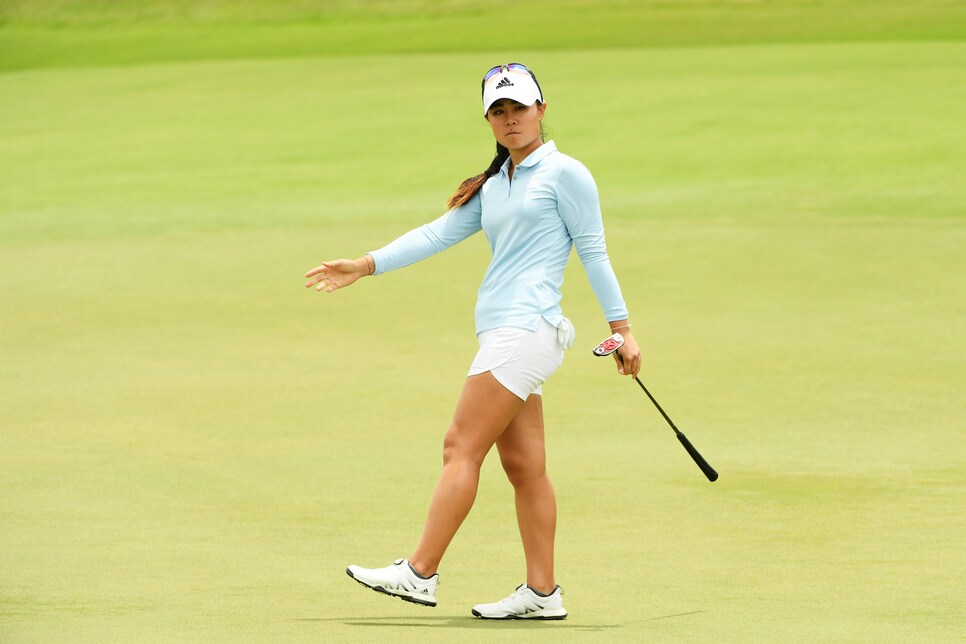 Danielle Kang had a very strange morning before she teed off for the first round of the HSBC Women's World Championship in Singapore. Kang said that she was stretching, fell asleep mid-stretch, and somehow broke a tooth in the process.
"I broke my tooth," said Kang in her post-round interview. "I didn't know what was going on. I was stretching out on the floor and next thing I know, I slept 30 minutes."
The odd situation didn't seem to have an effect on her game. Kang called a dentist while on the range and then went out and shot 68. She's tied for fourth, three shots behind Jennifer Song.
"It was a very solid round overall today," said Kang. "Had a little drama this morning but had a bogey-free day and it was very -- it felt like easy golf, which that's what you want every day."
The Danielle Kang Sleeping/Stretching Tooth Incident of 2018 is now in our files of "Most Bizarre Professional Golfer Tooth-Loss Stories." Included in those files is the Tiger Woods Missing Tooth Saga of 2015, where his front tooth may or may not have been knocked out by a cameraman at a World Cup ski race where Woods was watching then-girlfriend Lindsey Vonn.
After shooting a second-round 64 and taking the lead by four in Singapore, Kang clarified the tooth situation.
"I fell asleep stretching; that was one incident," sand Kang. "And then I was eating and it broke. My dentist told me, I've chipped another one before, and he said, you don't break it at that moment. It's been broken and it just chips off. So I don't know how it broke."
That makes a lot more sense.