The Loop
Tiger Woods' missing tooth saga continues, dentists around the world prepare to weigh in
Lindsey Vonn broke a 35-year-old skiing record with her 63rd career World Cup victory and boyfriend Tiger Woods was there to see it. Well, we think this is him: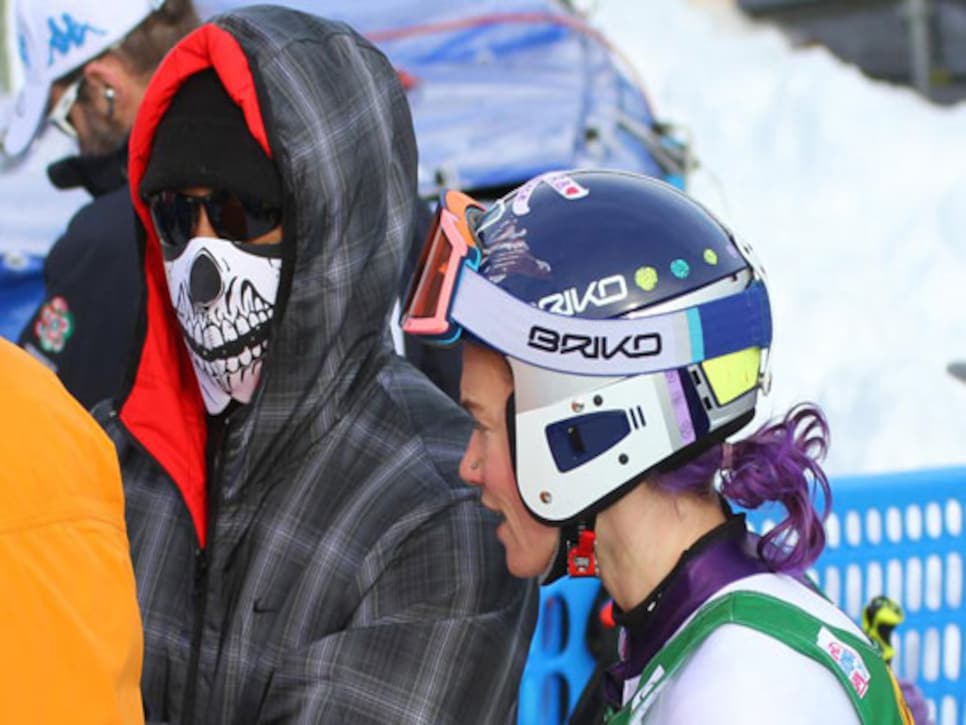 "I didn't think this could get any better than yesterday with my entire family here but now with Tiger here this is unbelievable," Vonn said. "I said, 'I can't believe you came.' And he said, 'I told you.'" Aww.
Woods didn't surprise anyone by not speaking to reporters. After all, the Halloween mask indicated he didn't even want to be seen by reporters.
Tiger will tee it up for the first time in 2015 next week at the Waste Management Phoenix Open. Something tells us his new disguise would really put a charge into that boisterous crowd on the 16th hole at TPC Scottsdale.
UPDATE: Thanks to GolfChannel.com for noticing these AP photos of Woods with the mask down and showing a missing a front tooth.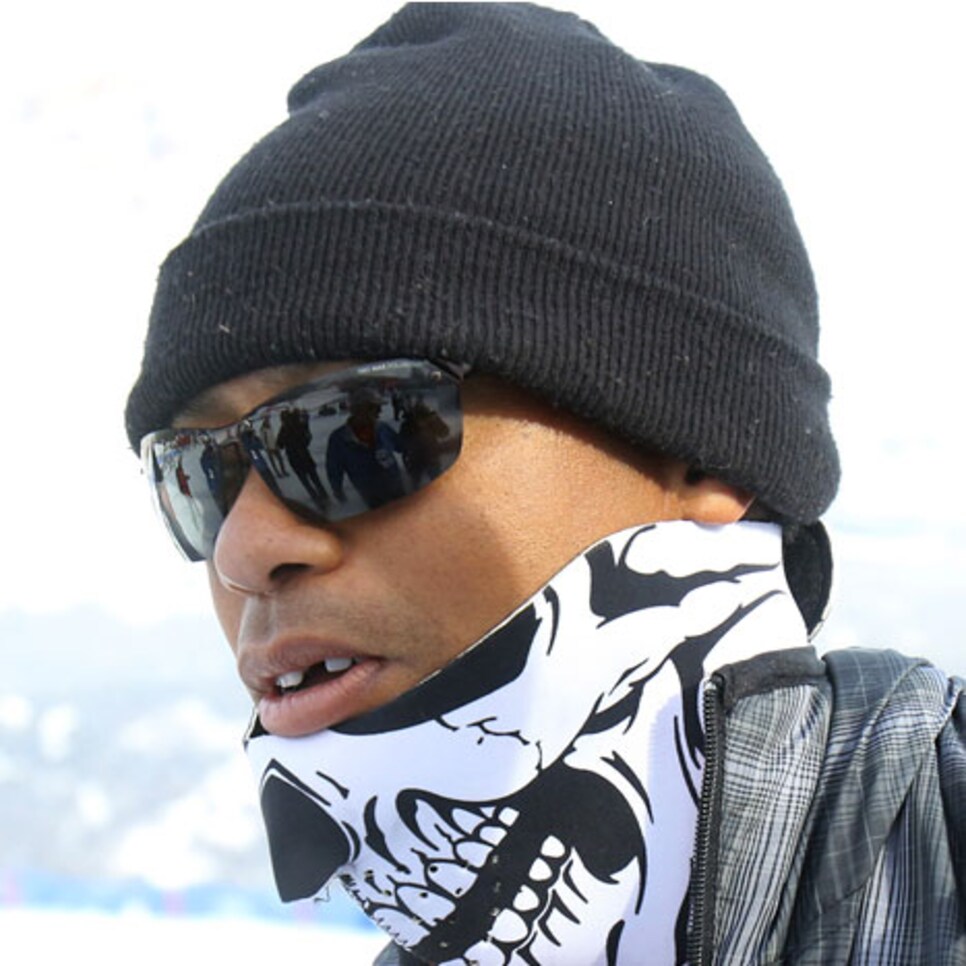 That might explain why he was wearing a mask. However, it doesn't explain why he is missing a tooth -- or why the mask had to be so scary. Stay tuned for more on "Toothgate."
UPDATE No. 2: This story just keeps getting stranger and stranger. Here's what ESPN's Bob Harig tweeted after speaking with Woods' agent, Mark Steinberg:
That photo of Tiger in Italy with a missing tooth? legit. Agent says video camera person clipped him at downhill ski race. Knocked it out
Here's a full statement from Steinberg: "During a crush of reporters at the awards' podium at the World Cup even in Italy, a media member with a shoulder-mounted video camera pushed and surged toward the stage, turned and hit Tiger Woods in the mouth. Woods's tooth was knocked out by the incident."
UPDATE No. 3: But wait, there's more! Now race organizers are disputing Steinberg's account, saying any incident involving Woods and a cameraman was not reported to them. "I was among those who escorted him from the tent to the snowmobile and there was no such incident," Nicola Colli, the secretary general of the race organizing committee, told the Associated Press.