AT&T Pebble Beach
Watch Daniel Berger drive Pebble Beach's short par-4 fourth hole, making impressive history in the process
Pros do commonly hit driver at the cliffside hole in an attempt to get as close to the putting surface as they can. Usually playing closer to 330 yards, potentially with a stiff breeze off Stillwater Cove, the fourth hadn't been driven in nine years coming into this year's AT&T Pebble Beach. Daniel Berger changed that on Saturday.
The tee was moved up about 30 yards at the fourth, and Berger took advantage—becoming the first player since Davis Love III in 2012 to drive this green. Most impressive was how precise Berger was with that tee shot—the mouth of the green is only about six yards wide—and the fourth green is just about 2,300 square feet, one of the smallest putting surfaces on tour.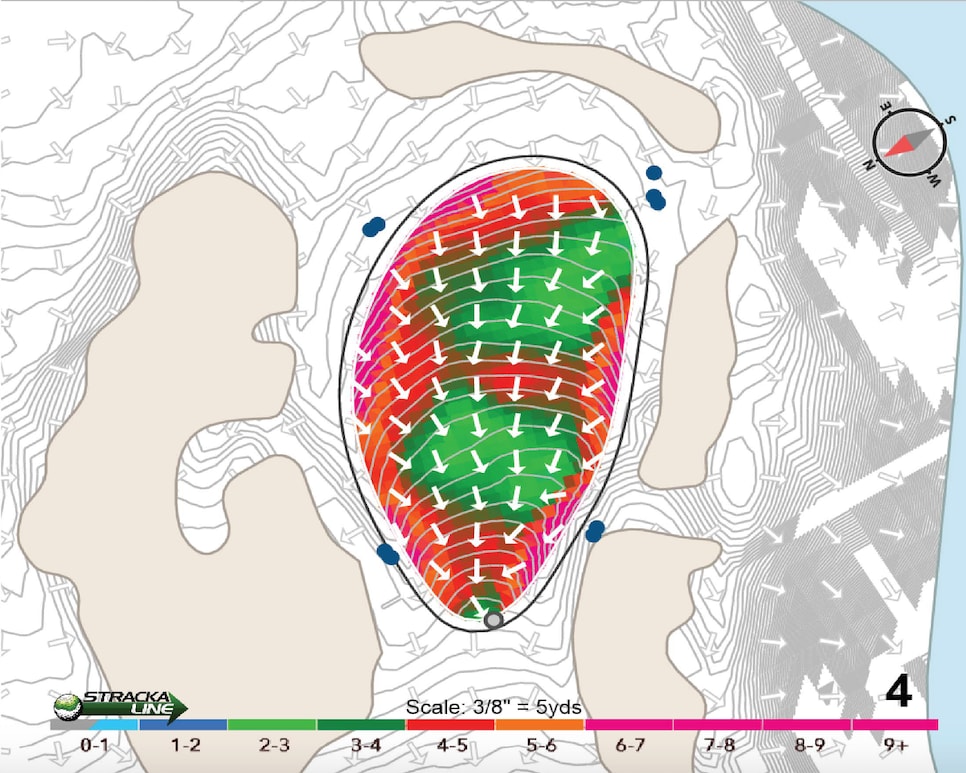 Green mapping: Courtesy of StrackaLine
Berger, playing in the final group alongside Jordan Spieth and Henrik Norlander, converted the eagle to take sole possession of the lead for the moment. The 27-year-old is on an incredible stretch of golf, with nine top-10 finishes since 2020, including his win at the Charles Schwab.
And he appears to be poised to contend for yet another win here at Pebble Beach.