U.S. Open
UPDATE: PGA Tour winner's return on hold as he will not be playing in U.S. Open final qualifying after all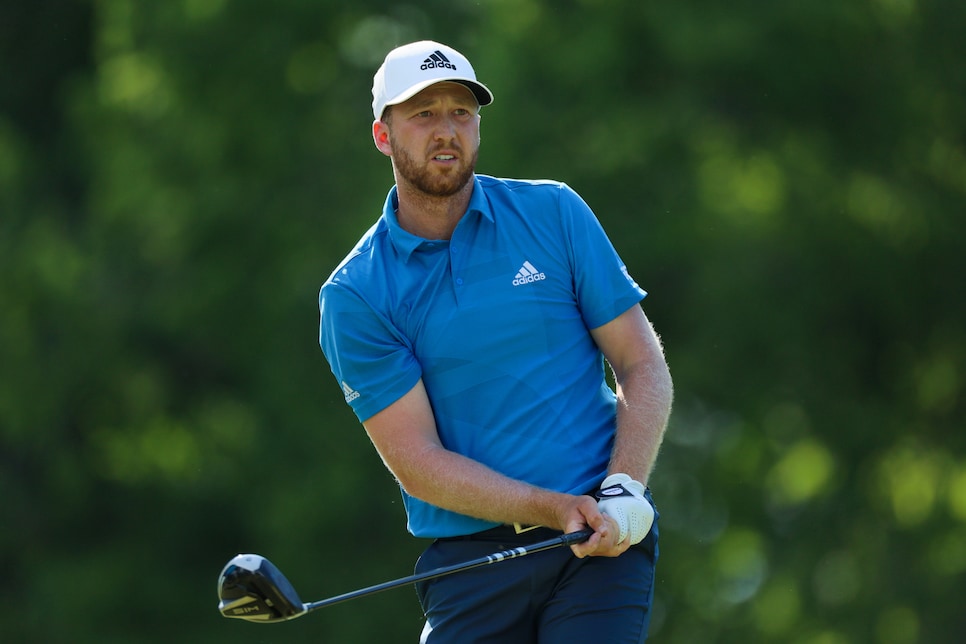 Daniel Berger, who turned 30 on Friday of this year's Masters, was last seen in action at the 2022 U.S. Open at The Country Club at Brookline. He missed the cut, shooting rounds of 70 and 75 before shutting it down for nearly a year due to lingering back issues.
Yet those hoping they might see him return to competition at this year's U.S. Open are going to be disappointed. While the USGA listed the four-time PGA Tour winner as having a 7:35 a.m. tee time next Monday at the U.S. Open Final Qualifier at Pine Tree Golf Club in Florida, seemingly suggesting he was ready to play again, a source closer to Berger told Golf Digest that he will not be playing in the 36-hole event afterall.
Berger's saga is a sad one. As he told the Associated Press earlier this month, he reached a point of no return in Massachusetts last June. A week earlier, he tied for fifth in the Memorial Tournament despite suffering from serious pain, then told himself "this is it." He attempted to gut it out at Brookline anyway.
"I was taking two ice baths a day to get on the course," Berger said.
The issue first arose during a break Berger took after his 2021 Ryder Cup debut at Whistling Straits, where Berger went 2-1-0 overall. He didn't play an official PGA Tour event after that until the 2022 Sentry Tournament of Champions, where he tied for fifth. Over the next sixth months he made 11 starts, collecting six top-25 finishes with a bad back and even taking a five-shot lead into the final round of the 2022 Honda Classic. By the sound of it, fighting through the pain was not worth it.
"That was the worst six months of my life," Berger told the AP. "I've had a pretty easy life. I play golf for a living — it's not that stressful. But there was a point that I would have given up golf for the rest of my life not to feel like that."
Fortunately, Berger is not giving up the game, instead using the last 300-plus days to rehab his way back to the golf course. A book reference from European Ryder Cup captain Luke Donald, in addition to plenty of training, has allowed Berger, once 12th in the Official World Golf Ranking but now down to 146th, to see progress. While not ready to come back just yet, here's hoping his return won't be too far off.