Takeaways
Daniel Berger's bed plays a pivotal role, Brooks Koepka's ex-roommate outplays him, and a career-first for Rory Sabbatini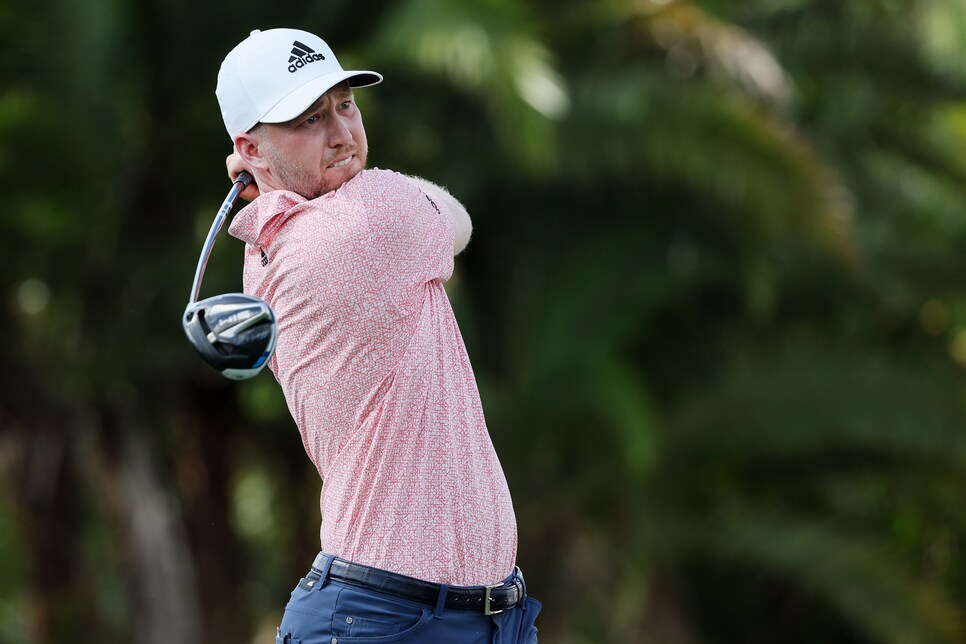 This is a big week for the "sleeping in their own beds" narrative with so many PGA Tour pros living in the Palm Beach area. But that home cooking sleeping is even more helpful to someone battling a bad back.
On Wednesday, Daniel Berger told reporters his back was finally feeling 100 percent again after some early-season struggles. On Thursday, he proved that assessment was true.
Coming off a WD at Pebble Beach and a missed cut in Phoenix, Berger surged into contention on Day 1 of the Honda Classic with an opening 65. And after, he reiterated how good he's feeling—and gave credit to, you guessed it, his own bed.
"It was kind of a mellow week in terms of preparation, and like I said, sleeping in your own bed is always amazing," the four-time PGA Tour winner said. "This morning I got up and rode my bike around the neighborhood. It's just a very calming event for me."
A bike ride and a round of golf? Ah, to be 28 again. And to have a good back.
At five under, Berger sits in a three-way tie for second with Rory Sabbatini and Chris Kirk, just one shot off Kurt Kitayama's lead. Or should we say lays? Anyway, here are the rest of our takeaways from Day 1 at the Honda Classic.
Joaquin Niemann cools off
And it came after another quick start. Last week's winner at Riviera was four under through 10 holes and atop the leader board again early on Thursday, which had people scrambling through media guides to see when the last time someone posted back-to-back wire-to-wire wins on the PGA Tour.
Well, we don't have to worry about finding that info anymore, because then Niemann quickly came crashing back to earth.
Perhaps the most surprising part of the 23-year-old's undoing was that it didn't come in the infamous BEAR TRAP. In fact, it began after he found the fairway on the par-4 sixth hole—one of the few holes at PGA National that doesn't even have a water hazard.
Those are supposed to be the easy holes, but Niemann missed the green with his second. And then he missed again with his third from a bunker. And then he three-putted for an ugly double bogey. He added bogeys at 7 and 9 to drop all the way back to even par and out of the top 40.
Oh well, you can't win every week. Even after a week in which you dominate the strongest field (so far) of the year. Insert your "that's golf!" lines. But, seriously, that's golf.
Brooks Koepka's ex-roommate outplays him (sort of)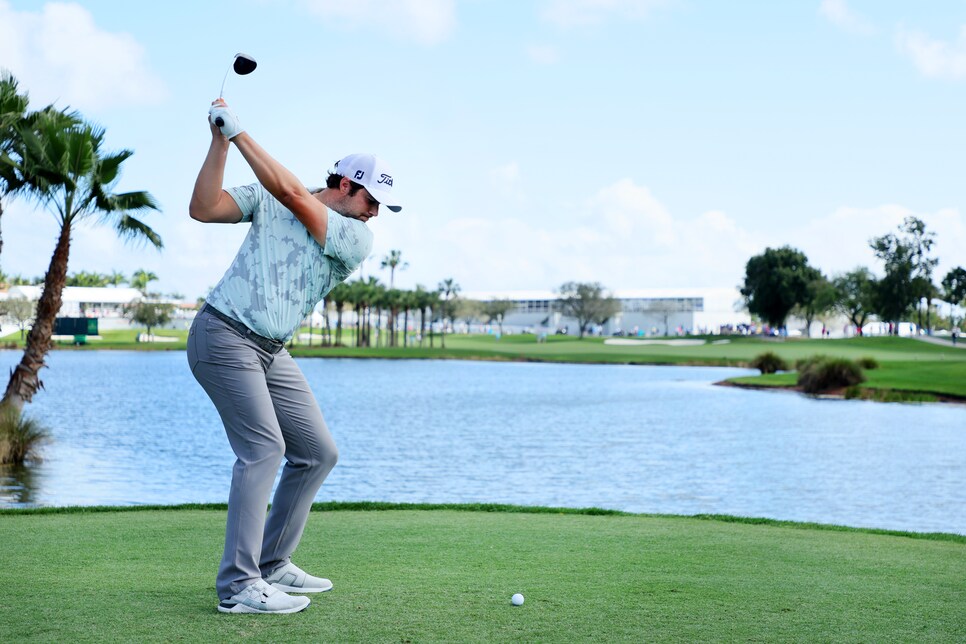 The four-time major champ got off to a solid start at two under, but he trails Peter Uihlein by a stroke. The former roommates—both down the road and across the pond when playing on the European Tour—weren't paired together (hence, the "sort of"), but Brooks was happy to see his buddy's name up on the board.
"It's nice to see him play well," said Koepka, who did beat younger brother Chase by three shots at least. "And hopefully he plays well the remainder of the three days."
They must be pretty tight for the normally ultra-competitive Koepka to say such sweet things. In any event, Uihlein was obviously pleased with his opening 67, which included back-to-back chip-in birdies on Nos. 8 and 9. A winner on the Korn Ferry Tour last year, he's in search of his first individual top 10 on the PGA Tour since a T-5 at the 2019 Byron Nelson.
After, he was happy to reminisce about the good old days of living in a bachelor's pad with Brooks.
"I know I paid more because I had the bigger room with the bathroom," Uihlein said. "He had to share a bathroom with our other buddy."
A career-first for Rory Sabbatini
Well, a Honda Classic career-first, that is. Despite winning at PGA National in 2011, Sabbatini recorded his first bogey-free round at the difficult track in 49 tries. And wouldn't you know, but the 45-year-old actually knew this fact.
"I'm very well aware of it," he said after. "I said it to my caddie walking up 18 to the green."
And he did it in style. Check out this outfit!
Sabbatini has a strange track record at PGA National, finishing T-9 in 2004, then not playing again until his victory seven years later. But in the decade since, he's failed to finish in the top 10 while missing the cut five times, including a 79-74 performance last year.
But this is his first time returning with a certain prized possession. Not that it's on him.
"The silver medal is somewhere safe," he said.
Sabbatini described that splendid finish at last year's Olympics as "putting the sprinkles on top of the ice cream" of his career. Although, he's not (quite) finished yet.
"I'll keep running the course as long as I can," Sabbatini said, "but it's kind of like it's getting to that time where it's getting close to me being bucked off, and got to go find something else to do."
After shooting a bogey-free 65 on one of the most difficult courses the PGA Tour plays all year, maybe he's not quite as close to riding off into the sunset as he thinks.