Courses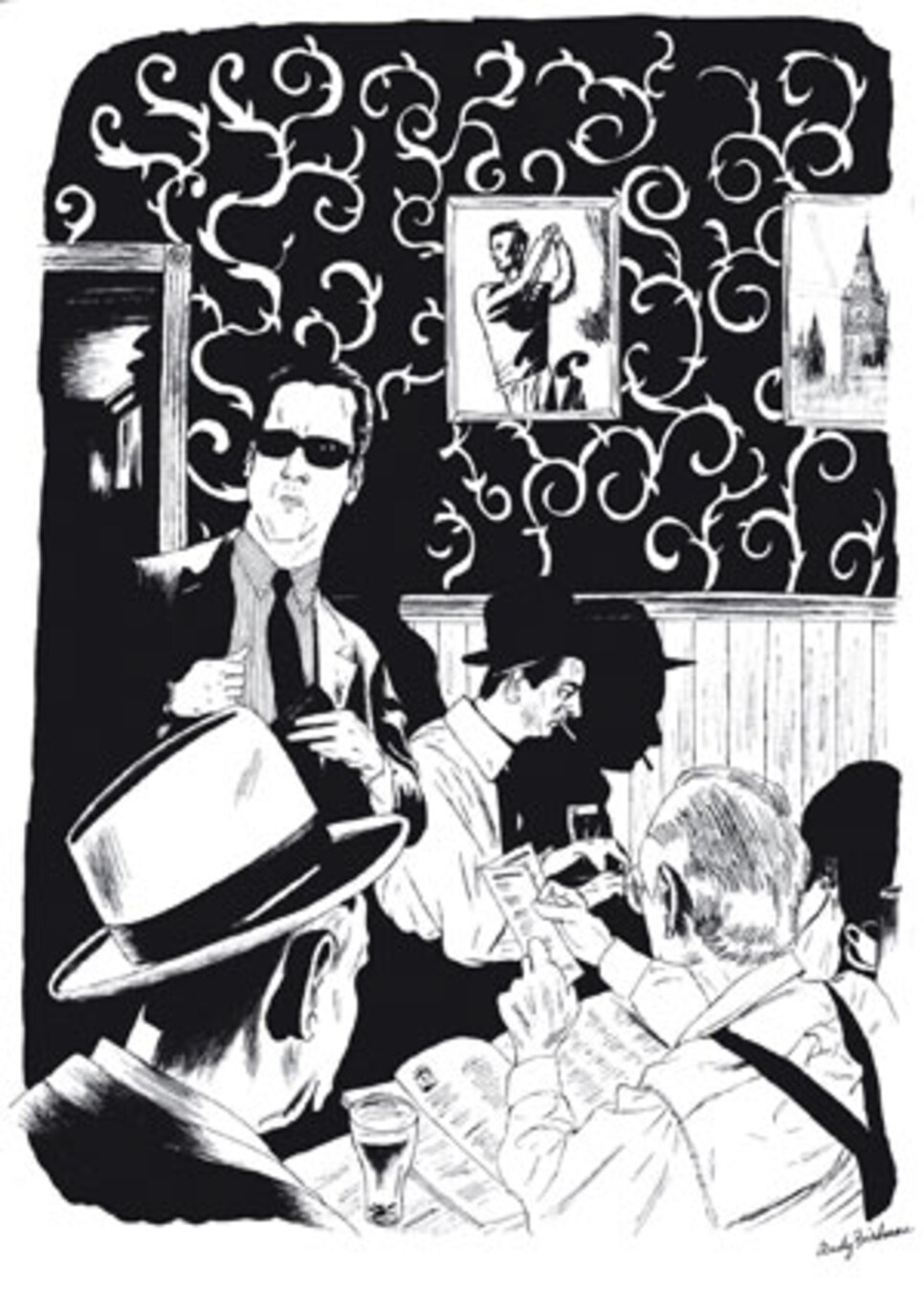 Among the many things that have slipped up on me while my back was turned are all of these challenging and well-manicured public courses that have sprung up across America with elegant bars and restaurants. It's so alien to what I once knew and considered normal--the rock-hard fairways, scrawny trees, dirt bunkers and fuzzy greens of a muny, the thieves sitting on the concrete porch waiting for the next sap to show up, and the greasy meatloaf at the lunch counter, not to forget the Moon Pies on the cook's day off.
Now, in today's better world, the golf victim can travel far and wide to play public courses with fetching names, then enter the cozy restaurants of the clubhouses and dine on cuisine burgers. A few where the promotional material has recently caught my fancy:
Old Humbler at Salt Water Gulch. A difficult course within sight of eight drilling rigs that produce natural gas in a booming area of North Dakota. The course has a plethora of Church Pews and Hell Bunkers. Par is between 75 and 80, depending on the time of year. Three holes (the third, ninth and 14th) require a horseback ride from green to tee. Once you've enjoyed the course, ask Camille, the bartender, to make her special Double Bogey cocktail, and savor a Roughneck Burger on pita with refried beans, chipotle and snails, one of Chef Christopher's specialties.
Gun Creek Run at Wild Orchard Mountain. Although the course is not that far from Atlanta, it isn't easy to find unless you know your Civil War history and are skilled at hacking through brush. The design outdoes itself by paying homage to the Baffling Brook, the Alps, the Postage Stamp, the Redan and the Cape. Each hole is named for a Confederate general. After the round, implore Cosette, the bartender, to make you a Three-Putt cocktail to go with Chef Timothy's mile-high Beauregard Burger that comes with goat cheese and grits on a bed of blueberry relish.
The Links of Squatting Screech Owl. It wanders mysteriously along on a strip of land jutting into the Pacific off the Oregon coast. Best access is to be tendered to shore from a U.S. Navy destroyer. The course sets a high bar for originality. Designed by a relatively unknown architect, Flaky Jack Florence, the highlight might be the 18th, a brutal finishing hole. This par 5, The Scissors, stretches 697 yards. There are so many options, you don't really know if you're hitting in the right direction until you wind up on the green. Collette, the bartender, fixes an Albatross cocktail that's extremely popular, and not to be missed is Chef Nigel's Reef Burger. He blends prime Angus beef with chunks of squid and chopped beets.
I confess that some of the delicacies I've mentioned make me yearn for the old lunch counter at Goat Hills. Yes, the meatloaf might have been made of finely ground spare tires, but we all ate it if there was enough A.1. sauce left in the bottle. As for breakfast, I constantly had to tell the cook on duty, usually a tired man named Will, to whip the eggs before scrambling them so they wouldn't arrive on the plate looking like the Yolks and the Whites were at war and nobody was winning. And as long as he was vertical, I'd tell Will to please put the trichinosis bacon back in the skillet and let it fry until I couldn't see through it.
I suppose I should mention that at any public course there still exist certain con artists and sandbaggers lying in wait for you. It was at Goat Hills that I learned never to bet with any of the following gentlemen:
• Any man who smoked Camels.
• Any man in a hard hat with an old blade putter.
• Any man in faded jeans with a lot of keys on his belt.
• Any man with only five clubs in his bag.
• Any man wearing an eye patch.
• Any man who offered to putt with his right foot only.
• Any man in suspenders and a Schlitz cap.
Consider this last part a public-service announcement.