The Loop
Damian Lillard and CJ McCollum were the real winners of the Clippers' collapse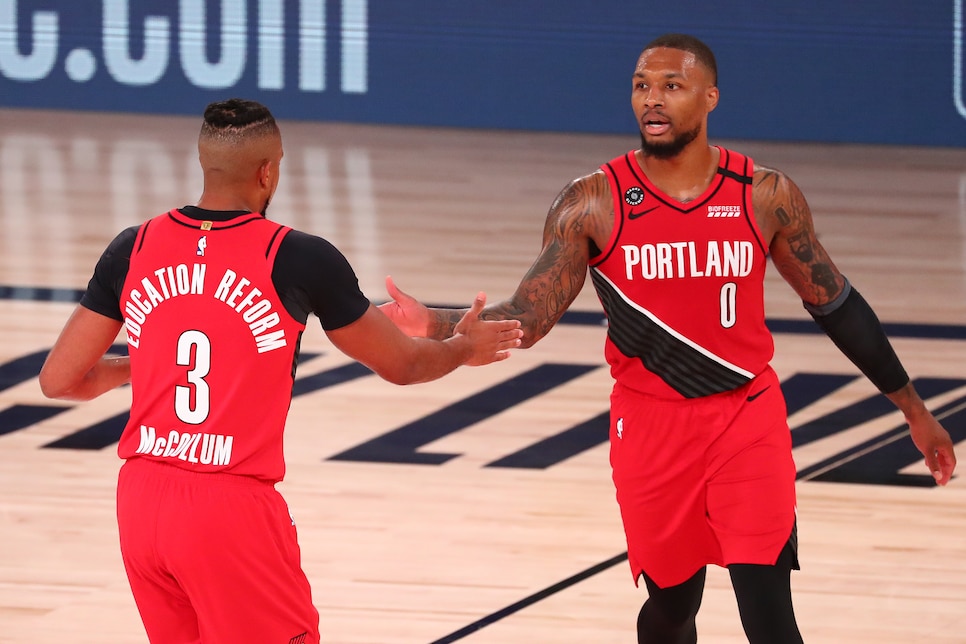 We go onto that site every day and routinely get bummed out by the news, vitriol and terrible takes we see on a daily basis. No one should have a Twitter account . . . for Damian Lillard and CJ McCollum who couldn't stop nailing half-court heaves while ridiculing the Los Angeles Clippers as they blew a 3-1 lead to the Denver Nuggets on Tuesday night.
Before Dame and CJ showed up, the game was enjoyable enough. Nikola Jokic and Jamal Murray were playing as if they were in the third act of a Disney Channel Original Movie. Paul George was doinking shots off the backboard and rim in increasingly hilarious ways. The entire Clippers team that played with the braggadocio of a defending NBA champion got metaphorically pantsed on national TV. That was all fun and good, but the night wasn't truly made until the Blazers showed up to the funeral. Let's see what they had to say:
Somehow each Tweet is more ruthless and vicious than the one before it. All of social media was abuzz with slander and jokes, yet these definitely rose to the top. Of course, there's some bad blood between these teams and that doesn't seem to be changing anytime soon. Which is good. Never a bad thing to have more feuds and trash-talk between conference opponents.
With all of the tweets we've linked above, we still haven't gotten to what (in this writer's opinion) was the knockout punch of the night:
The simplicity and pure comedy in 15 words. Masterful stuff from CJ. If he ever decides to leave the basketball thing, there's work for him writing one-liners for celebrity roasts.
No matter what happens during the rest of the playoffs, we'll always have this moment. And isn't that why we watch sports? To watch Dame and CJ lay waste to an entire organization?