The Loop
Dale Earnhardt Jr.'s new commercial will give you all the Daytona 500 feels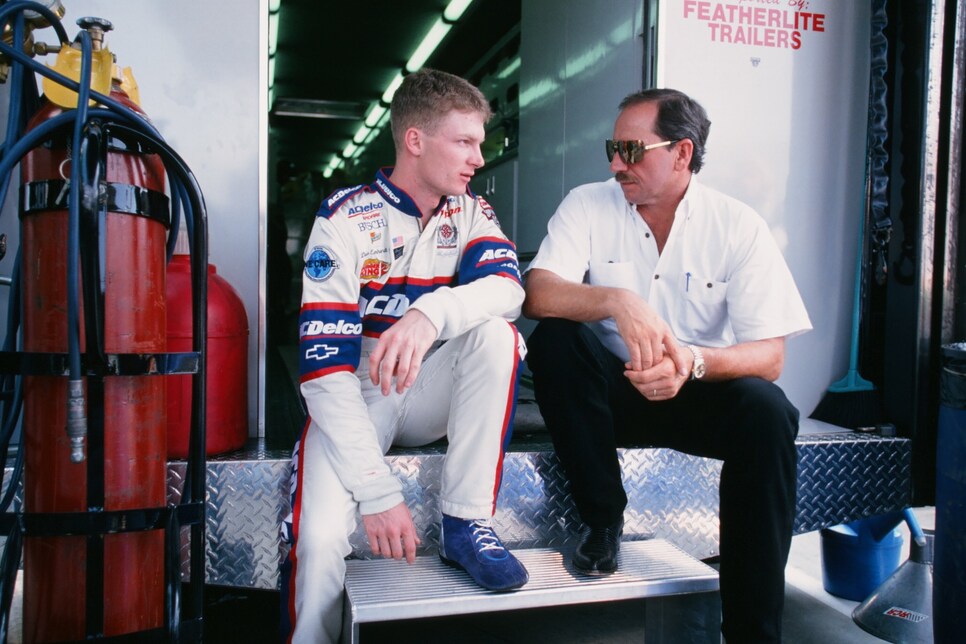 Dale Earnhardt Jr. won't be racing in the Daytona 500 for the first time since 2000, but that doesn't mean he won't be a part of it. In fact, at this point he pretty much can't be separated from it—a two-time winner and first-hand victim of the greatest tragedy in the race's (hell, the sport's) history. Junior, as he's affectionately known by just about anyone who knows anything about turning left, is not only the 2018 edition's grand marshal, he's also been dolling out advice to the subject of this year's Daytona 500 swan song, Danica Patrick, and dipping his toe into the analyst pool (he's predicting a Joey Logano win, in case you were wondering).
Perhaps the most obvious indication that Junior and the 'Tona are still completely, totally inextricable, however, has arrived in the most obvious form of all: Advertising. In the build-up to NASCAR's Super Bowl, Goodyear—the tire provider for the entire circuit—unveiled their own pseudo-Super Bowl commercial, but instead of featuring a rising star like Logano, an established vet like Matt Kenseth, or last year's champ, Martin Truex Jr., they went back to Earnhardt Community Bank for one more withdrawal. Lo and behold, they knocked it out of the park.
A very literal trip down memory lane, the minute-long spot encapsulates the iconic wheelman's relationship with his even more iconic father, charting his gradual evolution from son to successor to peer against the backdrop of Jim Croce's "I Got a Name". Is it emotionally manipulative? Yes. Is it designed, first and foremost, to move rubber? Yep. Will it make the hair on the back of your neck stand up? Absolutely it will. So if you're still not prepared for the first Earnhardt-less 500 since 1979, give it a watch. If you're still not sure you're going to tune in on Sunday, give it a watch. It won't make you give a crap about NASCAR if you don't already, but hell if won't start some sort of engine inside of you.