The Loop
Czech soccer team cracks open giant beer can dugouts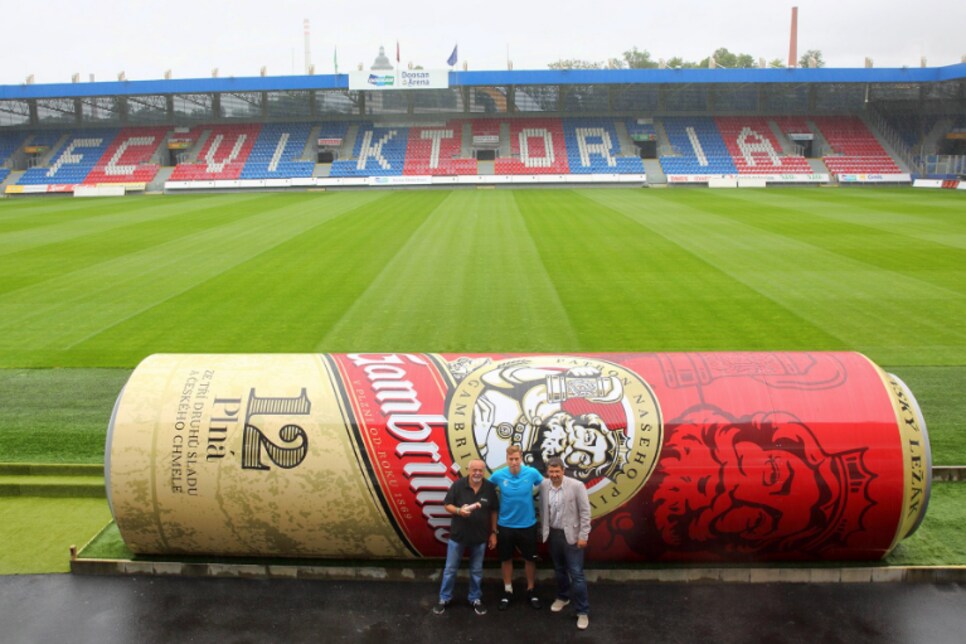 From Liverpool's iconic Carlsberg kits to Bayern Munich's boozy bromance with Paulaner, beer and soccer's love affair is as old as, well, beer and soccer. This week, however, Czech First League side Viktoria Plzen took that age-old relationship to the next level with their new dugouts. Check it out.
No, the beer goggles aren't playing tricks on you: Those giant beer can benches are real and they are spectacular. A celebration of not only the city's history—for which the "pilsner" was named—but also the club's new partnership with nearby brewery Gambrinus, these 14 oz human tall boys are sure to be a hit with the Viktoria Plzen faithful and alcoholics alike.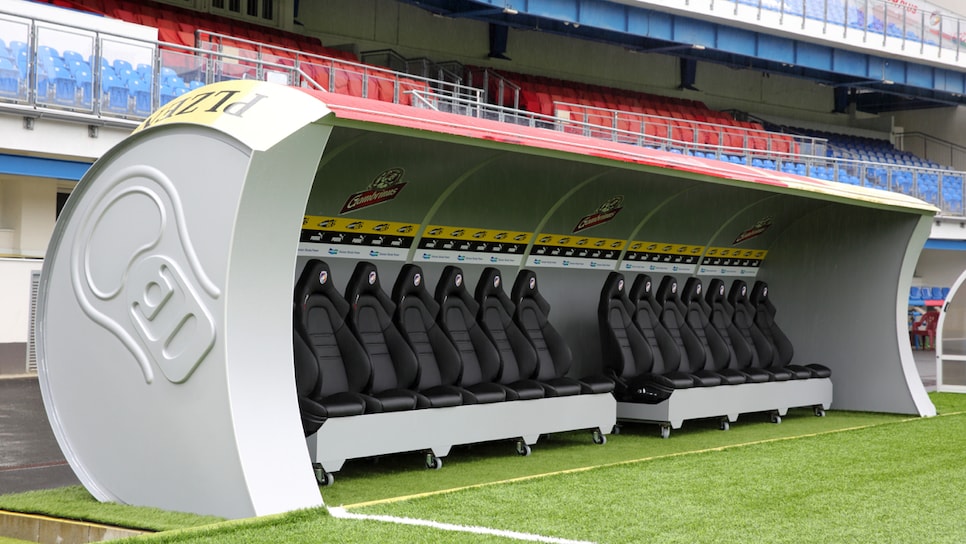 Needless to say, if you can name a better set of benches in world football, then the next round is on us.