Thanks, Partner
C.T. Pan, Xinjun Zhang team up for most relatable hole ever at the Zurich Classic of New Orleans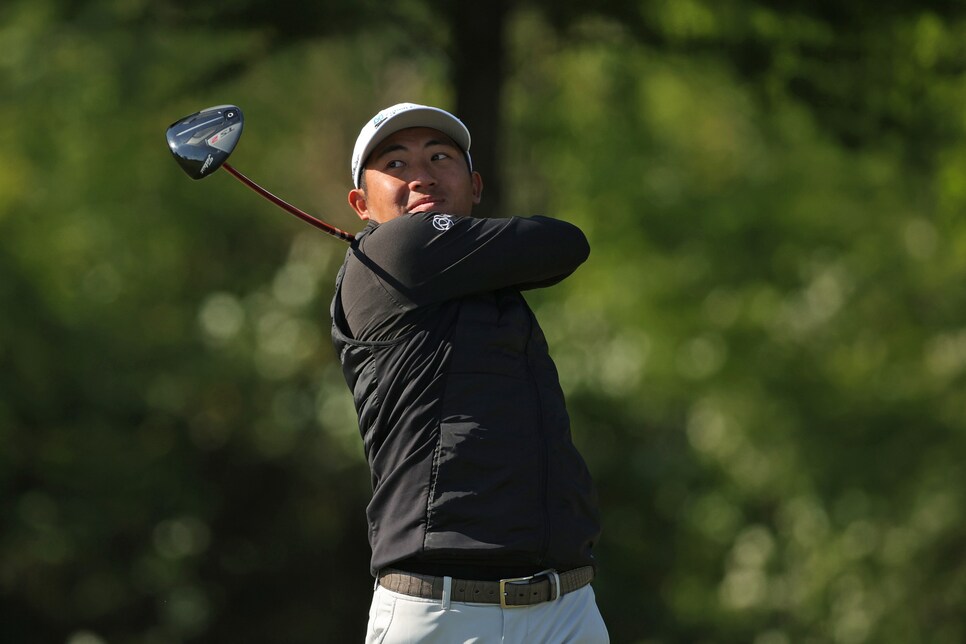 Ham an egg, ham an egg, ham an egg. You're going to hear that cliche a lot this week at the Zurich Classic, the only PGA Tour event that employs a team format.
However, that is not the phrase we'd use to describe what happened to C.T. Pan and Xinjun Zhang at TPC Louisiana's 15th hole on Thursday. No, what they did was more like milk and pizza, or lamb and tuna fish, or peanut butter and sand, or... you get the picture.
Sitting at one under on their round, Pan and Zhang committed the cardinal sin of the best-ball format. They each had their worst hole of the day on the same hole. No ham, no egg here. It was more like an In-N-Out double-double minus the delicious cheeseburger part (hope all these food puns are landing):
Oh dear. Disaster, disaster of epic proportions. This is something you only see in your hacker money games on the weekend, which are usually match play, so you and your partner can put your golf balls in your pockets and move to the next hole. As for Pan and Zhang, this one counts, and in a best-ball format against other PGA Tour pros, it may be enough to shoot themselves out of the tournament. Almost 10 teams are already seven under or better, and the afternoon wave hasn't even teed off yet. You simply cannot throw up a double bogey and expect to contend.
That said, the Pan and Zhang duo did get both shots back with birdies on 16 and 18 to post a one-under 71. With Friday being alternate shot, they could potentially make up some ground, as long as they don't do and more milk and pizza-ing.