News
Cruel rules violation costs Englishman chance to advance to final stage of European Tour Q School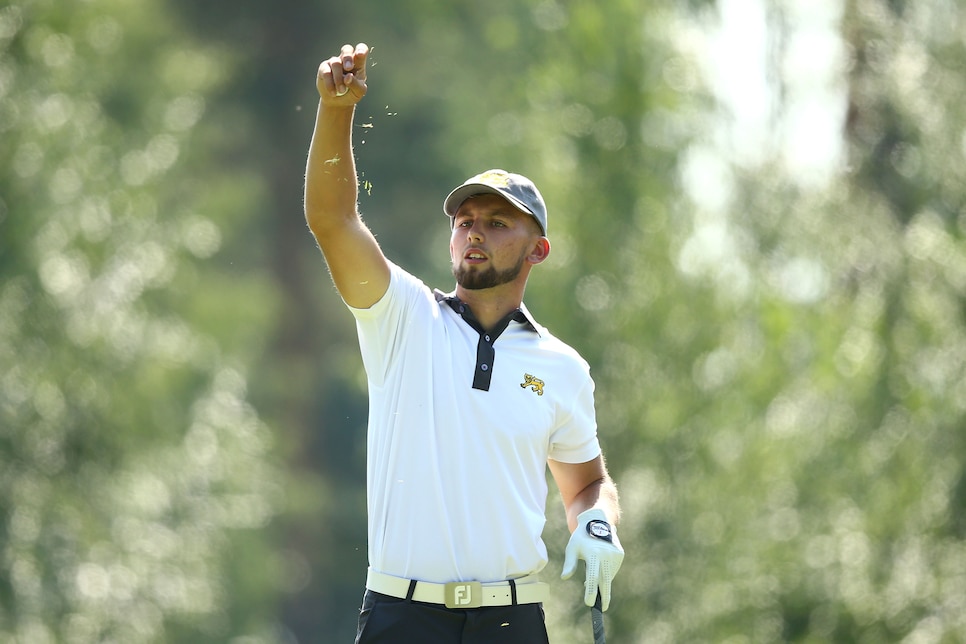 Gian-Marco Petrozzi, a 21-year-old Englishman, had just finished a tremendous close to what was already going to be a memorable final round of Stage 2 at European Tour Qualifying School on Monday. Early in the round, he had made an ace on the par=3 17th hole at Spain's Las Colinas Golf & Country Club (his eighth of the day). Then down the stretch, he made five birdies over his last six holes to card a six-under 65. It was looking like it would be enough to get him into a playoff for an alternate spot into the final stage … or so he thought.
Roughly 20 minutes after his round, Petrozzi learned he had been assessed a two-stroke penalty in what might be one of the more unusual—and frustrating—rulings we've heard coming from Q-School. On his final hole, Petrozzi had paced off a yardage for his approach shot, which would have to carry a bunker ahead of his ball to get to the green. He walked through the bunker to get his distance, and then on the way back to his ball, he raked his footprints in the sand.
As it turns out, what he thought was an attempt at good etiquette was construed Rule 13-2 as improving his line of play. The extra two strokes gave him a 67 that left him tied for 32nd place.
Petrozzi still had to get through the playoff to grab the alternate spot, and then still had to hope the alternate spot would get him into the final stage. Even so, the nascent professional who had played in his first European Tour event as a pro in September at the Portugal Masters, was understandably bummed.