News
Critics, stand by: Golf Channel's Brandel Chamblee plans return to competitive golf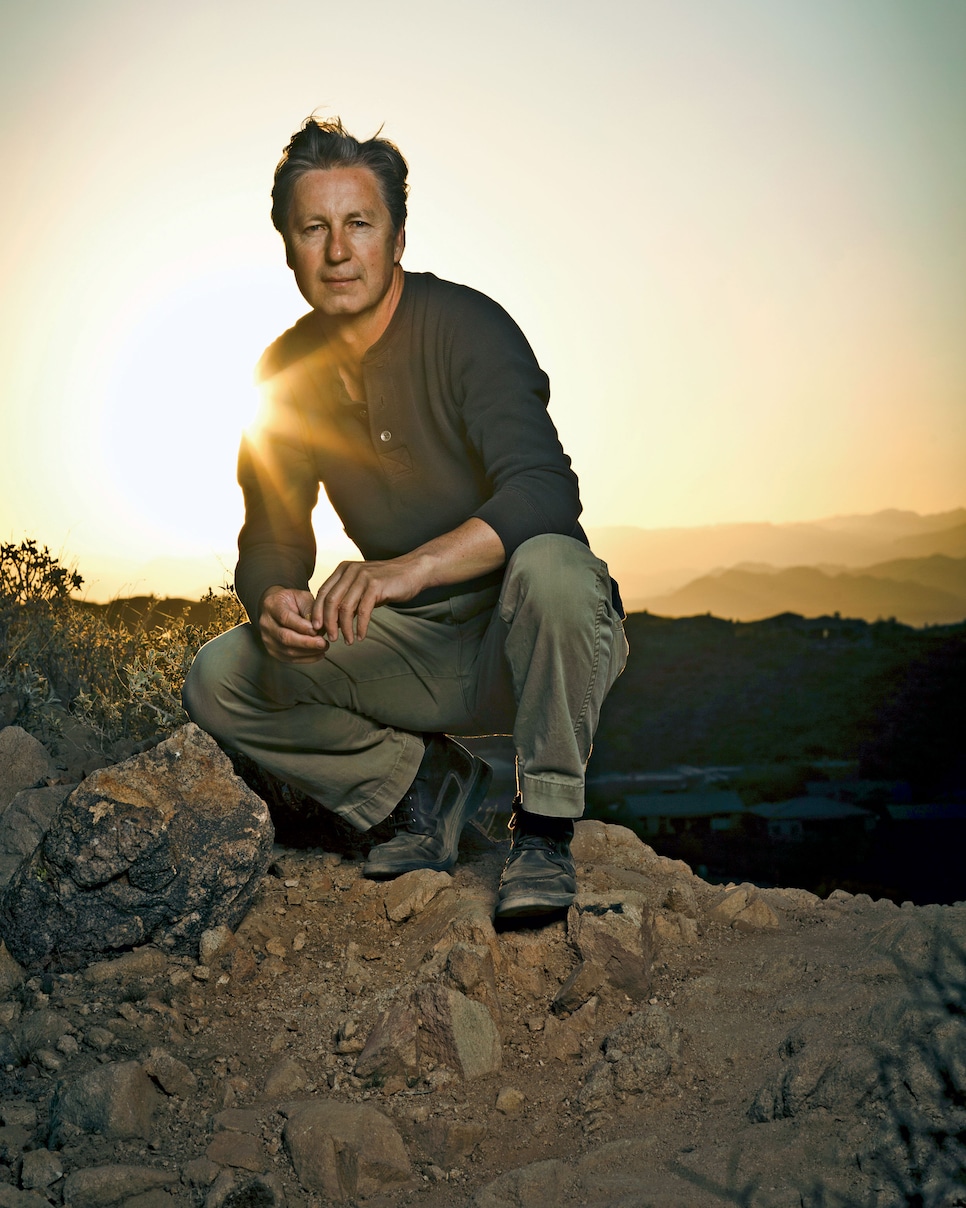 Brandel Chamblee cited Shakespeare recently on Twitter, though he offered no evidence that the Bard lifted his left heel in the backswing. If there was any, he'd have found it. He is a studious sort. He does his homework.
A Golf Channel analyst, Chamblee has informed and often unpopular opinions that he isn't timid about expressing and defending, vexing those among the Twitterati who are certain he could fertilize a golf course with them. "Please dump Brandel Chamblee," one man posted on Twitter recently. "He has no creds to offer player evaluation at the Master's. Low end player, good grief."
It might surprise him and others that Chamblee, in addition to knowing there is no apostrophe in Masters, once shared the first-round lead at Augusta National, that he won on the PGA Tour, that he once ranked as high as 58th in the world. Can we just stipulate here that whatever one does for a living, if they're the 58th best in the world at it, they qualify as an authority on it?
Chamblee's critics will persist nonetheless, and the 55-year-old is going to risk empowering them by reviving his dormant competitive career, at least on a trial basis. He will enter a Senior British Open qualifier this summer and is considering entering some PGA Tour Champions qualifiers and possibly its Q school.
"I get a chuckle out of people who try to denigrate my career," Chamblee told Golf World. "I was an extraordinary golfer. I say that with all humility. There are 25 million who play this game, and I was 58th in the world. I was a decent tour player. I played at the highest level for the better part of 15 years. At times I got damn close to being really good.
"I don't at all look back on my career with any regret. I gave it my all. I burned the candle on both ends, practicing sunup to sundown and thinking about it until I decided to do something else. I didn't quit because I was playing bad or was hurt. I quit because of life matters, family matters and a goal of wanting to do something else in my life and see if I could be any good at it. That was it."
Chamblee left the PGA Tour in 2003 and joined the Golf Channel, creating more time at home with his three young kids. Fifteen years later, the Senior Open at the Old Course at St. Andrews, set for July 26-29, "was too strong a lure to ignore," he said, noting that he'll already be at Carnoustie the week prior as part of the British Open coverage on Golf Channel.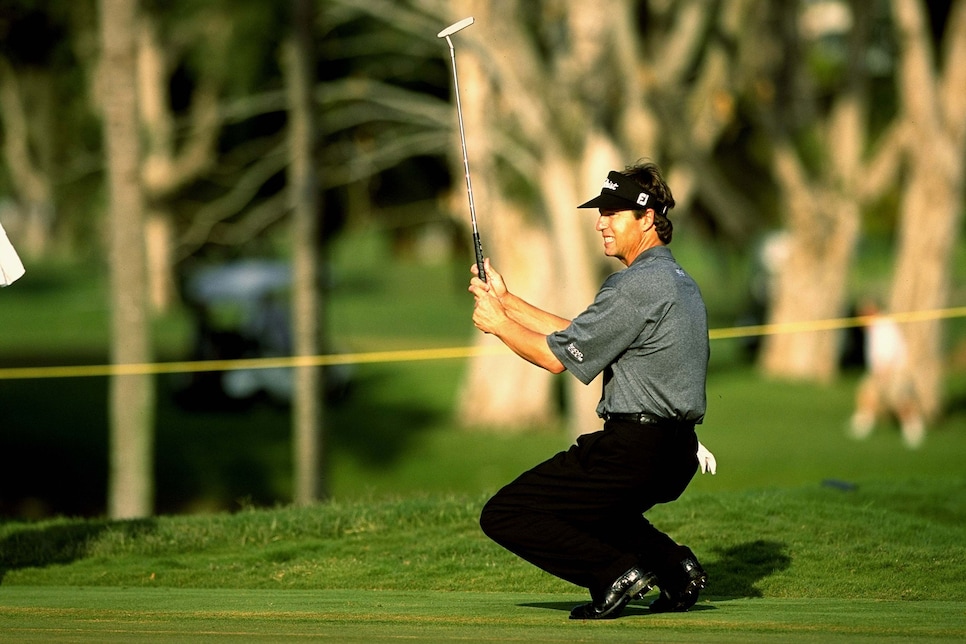 "When I'm playing and practicing a week or two at a time, my game gets pretty good. I have roughly three months to try to get my game in order. Every day I go out and try to swing like Ben Hogan, chip like Jose Maria Olazabal and putt like Bobby Locke or Horton Smith. I don't, but I'm not afraid of failure.
"I want to be as smooth as Rich Lerner or Mike Tirico, too, but I don't know that I get there all the time," Chamblee continued. "Big goals, they're fun. If you fail, you pick yourself up, get after it [again] and narrow your focus. I'm 55. I've got five more years probably to do it. I'm probably not as banged up as most 55-year-old golfers. Physically, my body is in pretty good shape. I don't hurt. I've still got a lot of flexibility, a decent amount of speed."
He, too, has technology that was unavailable to him when his livelihood depended on how he played. "I was out pitching the ball today and I was really, really close. I YouTubed Jose Maria Olazabal and there it is, the greatest chipper who probably ever lived. How can I duplicate that right here right now? Boom, my contact got better immediately. I felt like Jose Maria Olazabal chipping the ball today. Before, you'd have to go to a short-game guru and pull up one or two grainy tapes."
Yet technology, for all its advances, can't turn back the clock. Inevitably, Chamblee's effort will elicit the Charlie Rymer example. Rymer, Chamblee's Golf Channel teammate, also re-entered the world of competitive golf. He has played two PGA Tour Champions events and has a scoring average of nearly 80. He shot 87 on two occasions.
"I'll defend Charlie all day," Chamblee said. "I commend him for putting it all out on the line. He didn't withdraw or get himself DQ'd. He posted those numbers. I've got tremendous respect for Charlie wanting to challenge himself. Charlie's got a dream. He got healthier, fitter, lost weight, got excited. So what that he went out there and got slapped in the face by the game of golf. It happens to all of us."
A segment of viewers no doubt will be watching Chamblee's bid eagerly, ready to pounce in the event that he similarly is slapped in the face. "They have the right to say what they want and to think what they want," he said. "That's the nature of our social-media world. Everybody has a voice. I've always thought the greatest challenge anyone of us has is to be criticized or complimented and not be affected by either one of those.
"The goal is to have in your mind what you want to do and be true to that and go have fun doing it. It's just sport."