News
Creative FedEx Cup changes, Tyrrell Hatton's timely purchase, and did a stalled bathroom break determine a winner?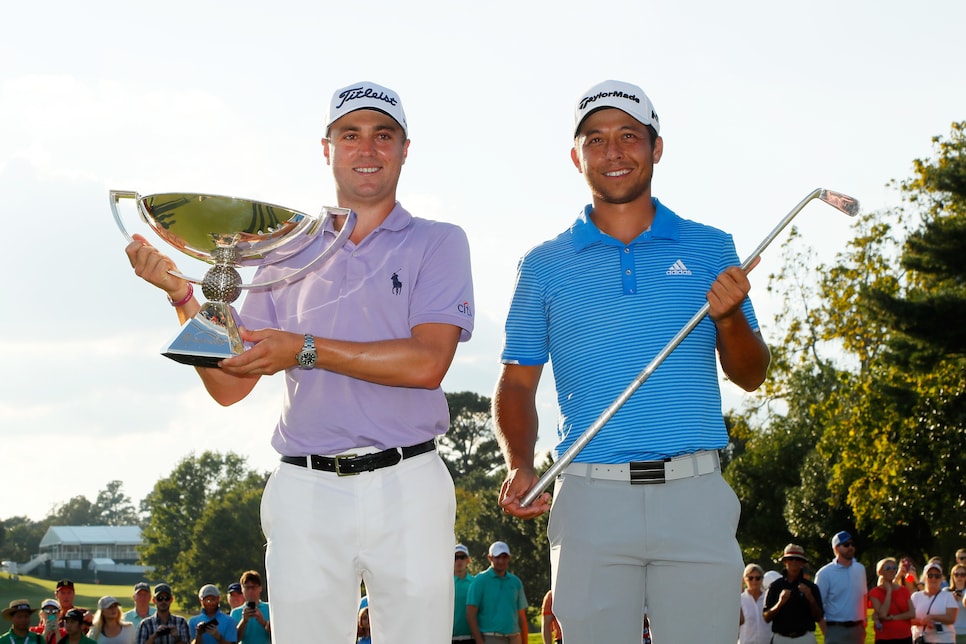 Bryson DeChambeau is the new FedEx Cup Playoffs leader following his dominant victory in the postseason's opening event. That progression of events is easy to follow, but as golf fans know, it probably won't stay that way. As we saw at last year's Tour Championship, Xander Schauffele won the finale, but Justin Thomas walked away with the $10 million bonus check because of, well, math.
But the PGA Tour is in the process of making changes to its playoff structure, including one really, really creative/unorthodox/crazy tweak. Beginning in 2019, the points leader going into the Tour Championship will be staked to a lead before the tournament even starts. Kind of like how a 10-handicap starts a round 10 shots ahead of a scratch golfer in a net event. Yes, this really might happen at the game's highest level. And yes, this would make for a cleaner — albeit somewhat bizarre — ending.
Anyway, our Brian Wacker has been reporting on the proposed FedEx Cup changes and he joined me on this week's Golf Digest Podcast to provide the details. Also, Joel Beall and Keely Levins stopped by to ponder important questions like how much would you pay to watch THE MATCH between Tiger Woods and Phil Mickelson, and whether an interrupted bathroom break cost Padraig Harrington a European Tour title. Please have a listen: