This is a new one
Brit infuriated by 'disgraceful' potholes sets up 'crazy pothole golf' to get local council's attention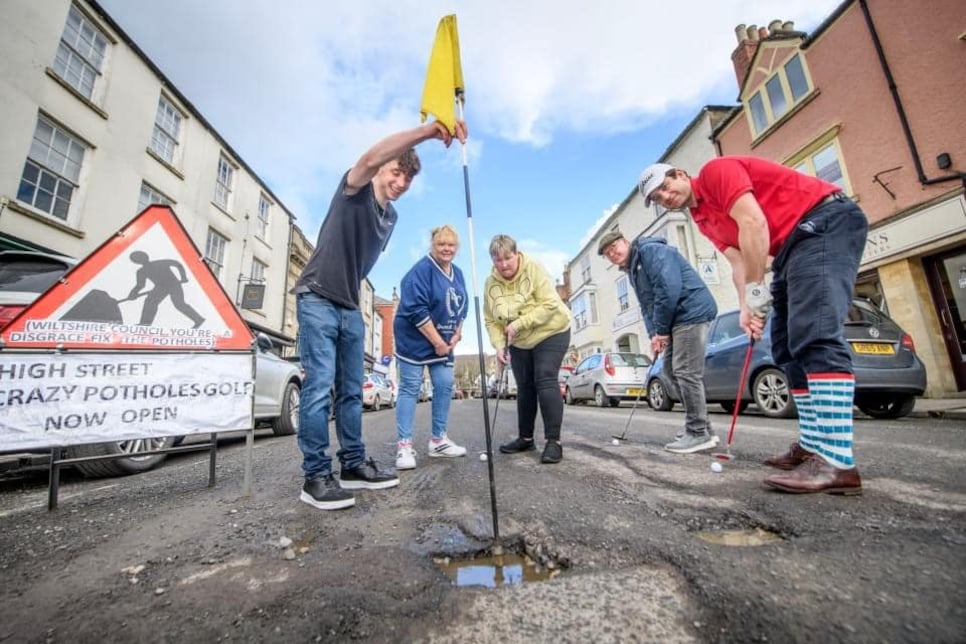 It takes forever for anything to get done. This is a certainty in the States, but it seems like things are similar across the pond. A man so infuriated by the way his local council has dealt with "disgraceful" potholes on a busy street has decided to actually do something about it to speed up British construction.
Part-time gardener Ben Thornbury has ingeniously set up some "crazy pothole golf" on Malmesbury High Street in Malmesbury, Wiltshire to showcase how brutal the stretch of road has become and force the hand of the Wiltshire Council.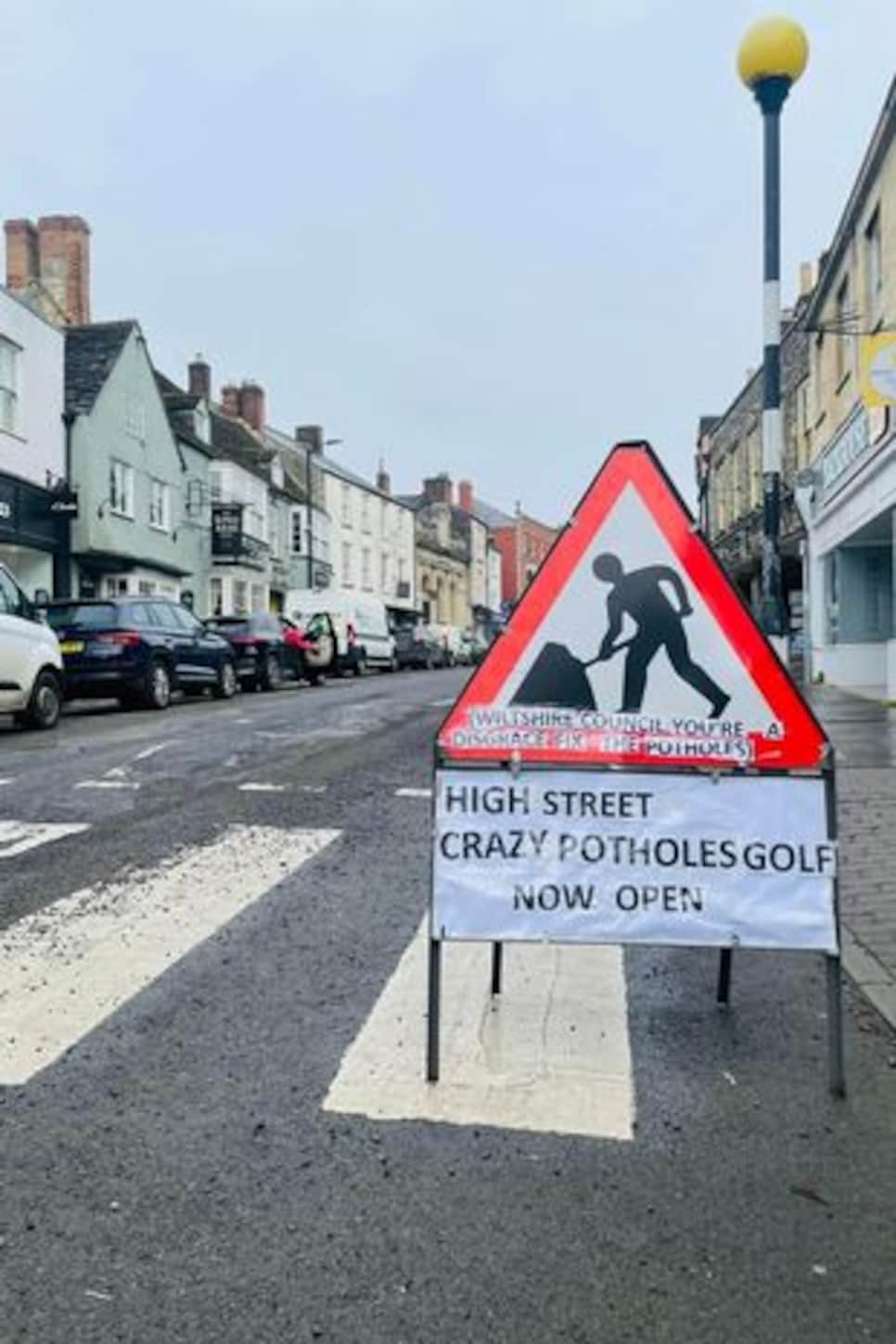 "Wiltshire Council, you're a disgrace," reads a sign welcoming "golfers" to the unique course. "Fix the potholes. High street crazy potholes golf now open."
The street, chockful of small independent businesses, hasn't been patched up for months and Thornbury said that people have been injured due to this neglect. He even went on to acknowledge that stones from the road have been getting kicked up by traffic with one hitting a shop window.
Wiltshire Council responded to the gesture by telling Thornbury that they'd "been working hard to tackle the issue," and that the Department for Transport's Pothole Fund had recently awarded it £3.6 million to begin renovations.
Thornbury has been pushed to bring the tongue-in-cheek courses on the road "playing golf in all the potholes" across the country. First things first, though, the innovative golf course architect wants to fix his "lovely" local high street.
"I have heard from a local shopkeeper that they have begun taking measurements and they plan to resurface the road, although Wiltshire Council hasn't confirmed this!" said Thornbury.
That most likely means that things are heading in the right direction, and until the potholes are fixed, you at least have a new golf course to test out.