News
Bernhard Langer's painted Mercedes for Masters week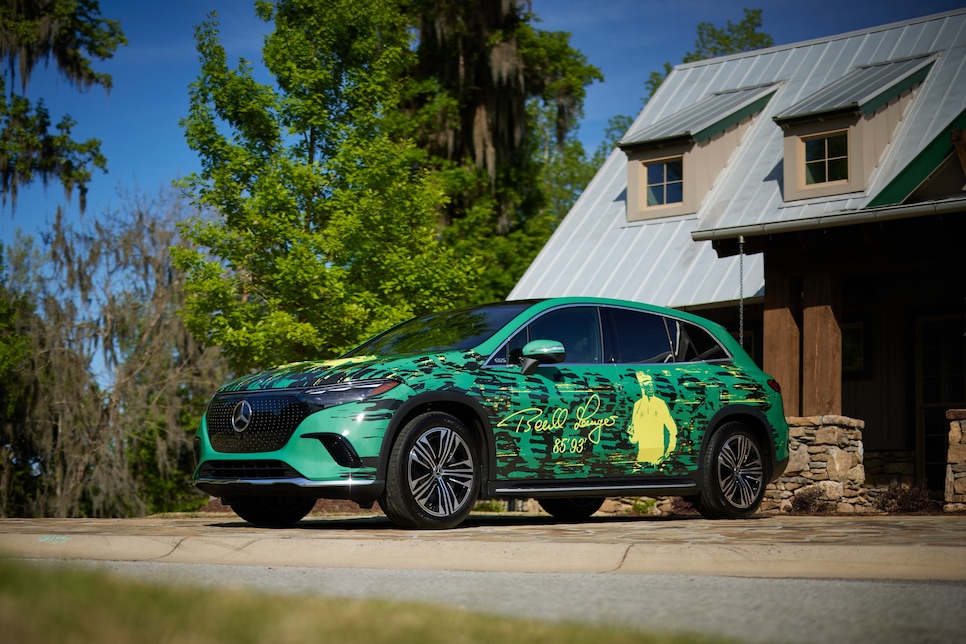 As far as having professional success, artists face roughly the same odds as golfers. So you can't help but cheer on CR Obetz, whose first Masters in 2022 was a sparsely attended exhibit at the Augusta Museum of History. Charming as downtown Augusta is, it's a sleepy place during the tournament.
However, one of the few pairs of feet to walk through the gallery doors that week belonged to Dr. Bob Jones IV, grandson of Bobby Jones, who was struck by Obetz's work. A conversation in the parking lot led to Obetz becoming an "official artist" for the family, where his charge is preserving and proliferating the legacy of the great amateur to future generations largely through his creativity in digital multimedia art, including NFTs.
Earlier this year, Obetz received what he thought was a prank phone call from a person claiming to represent the automaker Mercedes Benz. The caller had noticed the artist's Instagram page filled with poppy golf images, and wondered if he might collaborate on a project to commemorate two of their ambassadors. The 2023 Masters is the occasion of Bernhard Langer making his 35th start on the 25th anniversary of winning his second green jacket, and Jon Rahm is a heavy favorite having already won three times this season. Once the awkwardness of confirming the veracity of the phone call passed, Obetz was in.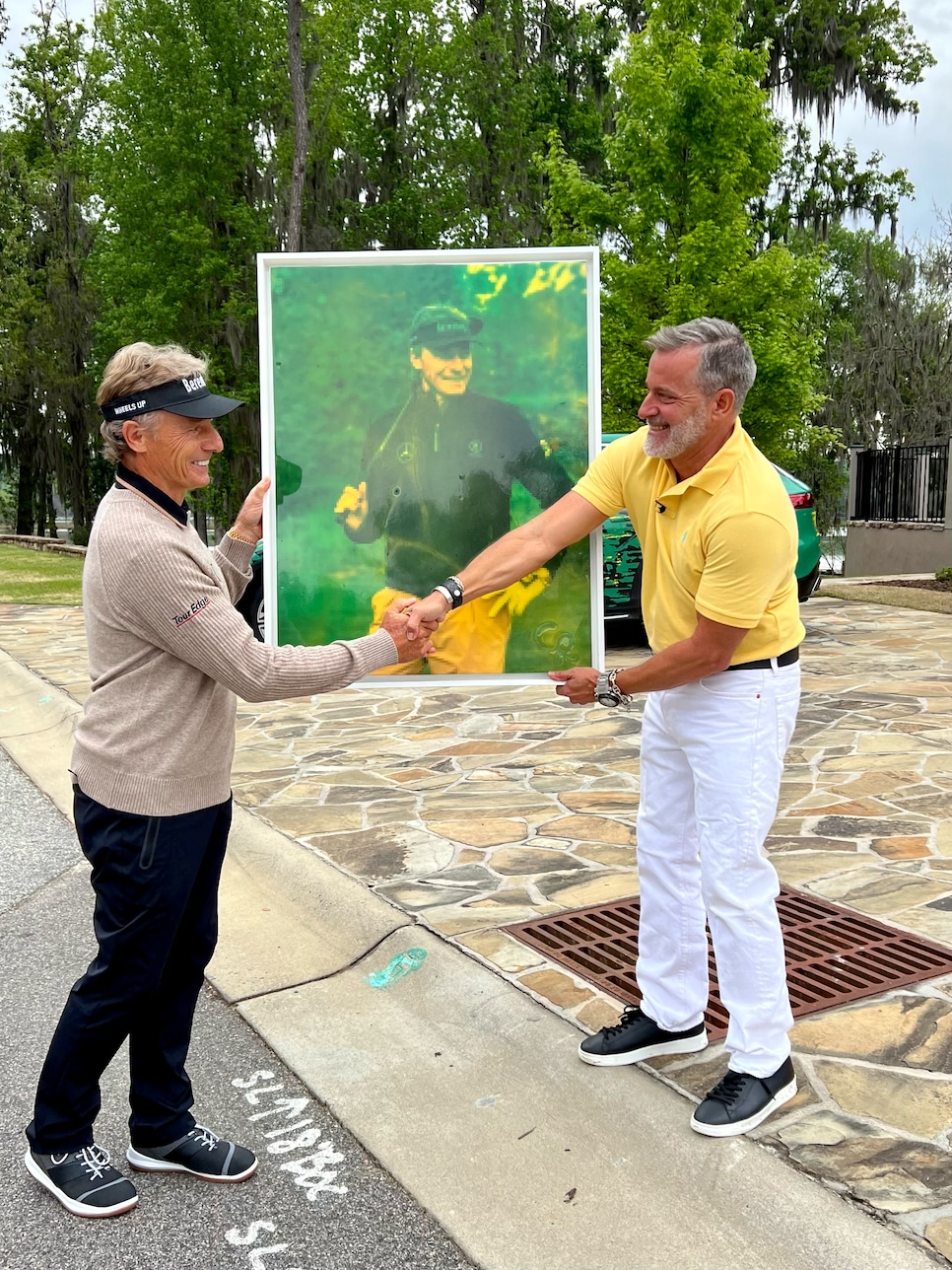 Artist CR Obetz meets the subject of his latest work, Bernhard Langer
"I'm all about creating connections in history, and finding new ways to reach people," Obetz says. So designing a full-body wrap for Mercedes' new all-electric SUV, in which Langer is on the driver's side and Rahm is on the passenger side, with Anthony Ravielli-drawn golf balls unifying the whole, felt like a fitting metaphor. On the eve of the first tournament round, Bernhard will drive this car to a grand hospitality function hosted by Mercedes with Obetz riding shotgun. "When I get out of the car, people are going to say 'who the heck is this guy?'" Obetz laughs.
If they're curious, they'll find out. A good place to start is this profile of Obetz that Emma Francois wrote for Golf Digest earlier this year. Obetz's golf connections are multiple and surprising, including the fact his father was Jack Nicklaus' best man when he married Barbara. In conjunction with Golf Digest, Obetz is launching a new series of NFTs viewable here.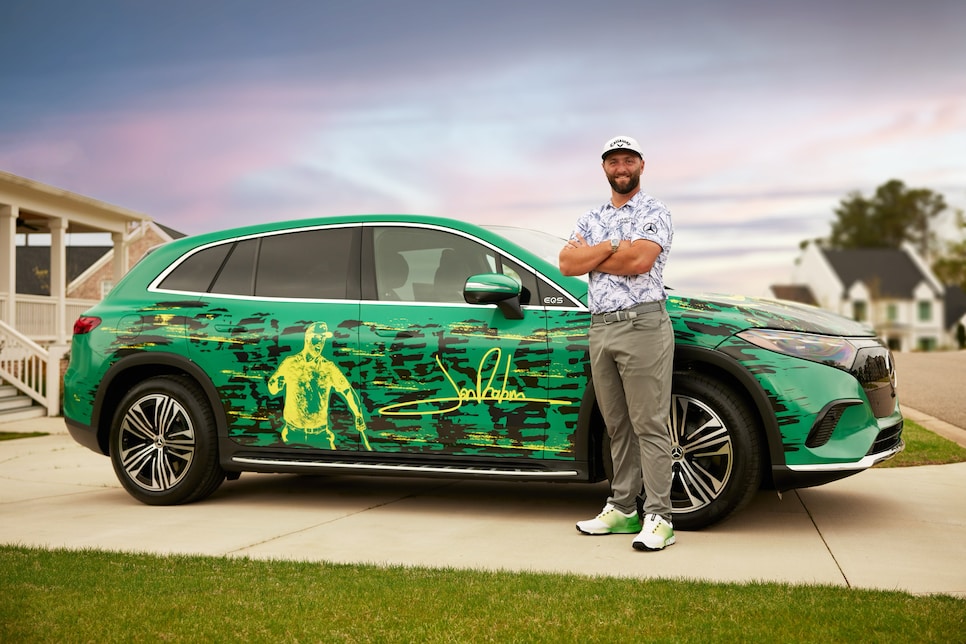 As of now, Obetz has no invitation stamped for the 2024 Masters, but he's hoping something develops. As in golf, there are no guarantees your passion will be rewarded.