The Loop
Course-record holders at Wilshire CC, site of LPGA event this week, won four majors, including Wimbledon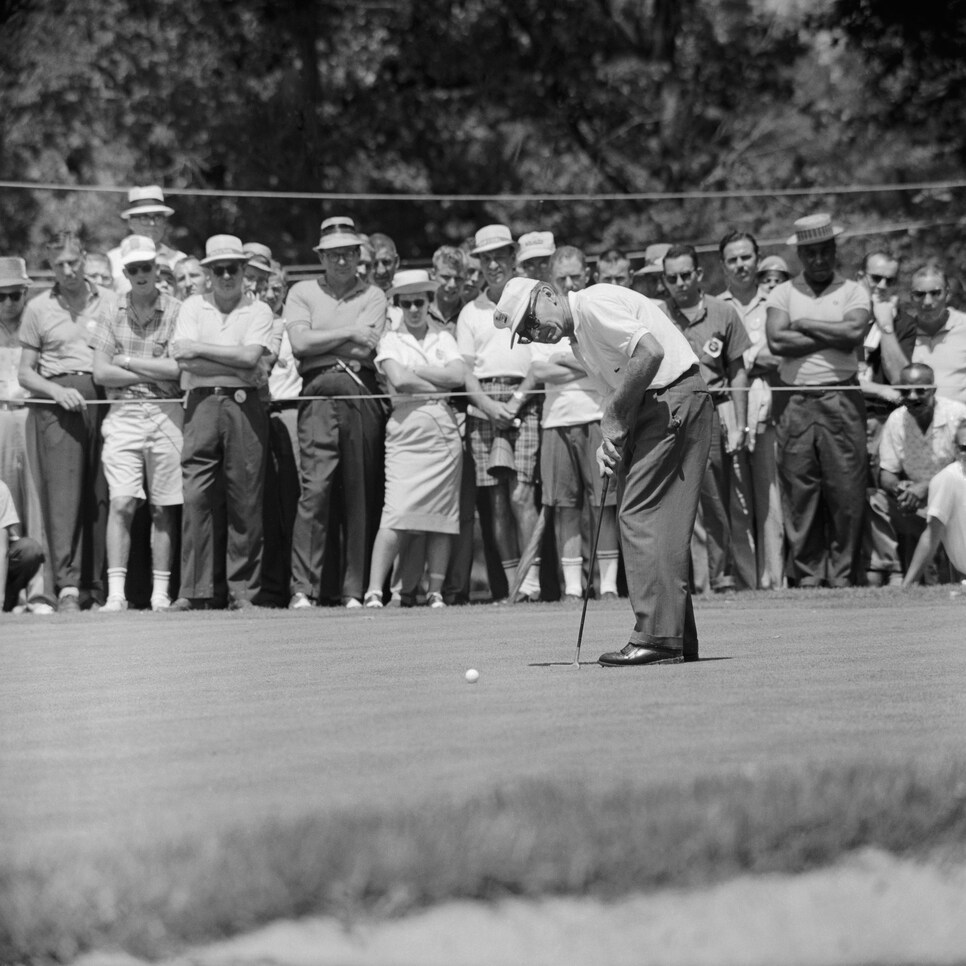 Or Tiger Woods, who still holds four course records in Southern California, one of which will never be broken. He shot a 63 at Cypress Golf Club, a public course in Los Alamitos that no longer is there. He also has course records at Big Canyon Country Club in Newport Beach (a 61), Hacienda Golf Club in La Habra Heights (a 62) and Sherwood Country Club in Thousand Oaks, a 62.
This brings us to Wilshire Country Club, site of the new LPGA event, the HUGEL-JTBC LA Open, this week. Its course record of 61 has stood for more than 50 years.
But what's interesting about it is less its endurance than the two men who share it, one of them a member of the International Tennis Hall of Fame, the other a winner of the PGA Championship.
The former is Ellsworth Vines, who won Wimbledon once and the U.S. Open (tennis) twice and later became a golf professional and the head pro at Wilshire. Vines, in fact, reached the semifinals of the PGA Championship in 1951.
The latter is Jerry Barber, the winner of the PGA in 1961, who succeeded Vines as the head pro at Wilshire in 1954, after Vines replaced Ben Hogan as the head pro at Tamarisk Country Club in Rancho Mirage, Calif.
Though we don't know anything about Vines' 61 at Wilshire, Barber's son Tom, a retired PGA of America professional, recalls that his father made two bogeys in his own record-tying 61.
"He was such a magnificent putter," Tom said on Thursday. "He just loved the greens there. When he got it going over there it was Katy bar the door."
Incidentally, Tom's houseguest this week is Daniel Allen, brother of Beth Allen, who is playing in the LPGA event at Wilshire. Their late father Jim, a former PGA professional, "was one of my dearest friends," Barber said.
Barber asked Daniel to deliver a friendly message to Beth before he headed out to watch her play. "Now tell your sister be careful out there, no course records," he said.