The Loop
Mickelson vs. Mickelson: Competitive much?
Phil Mickelson recently shot 62 at the Bridges of Rancho Santa Fe near his home to break the course record of 63 held jointly by brother Tim Mickelson and Anthony Paolucci.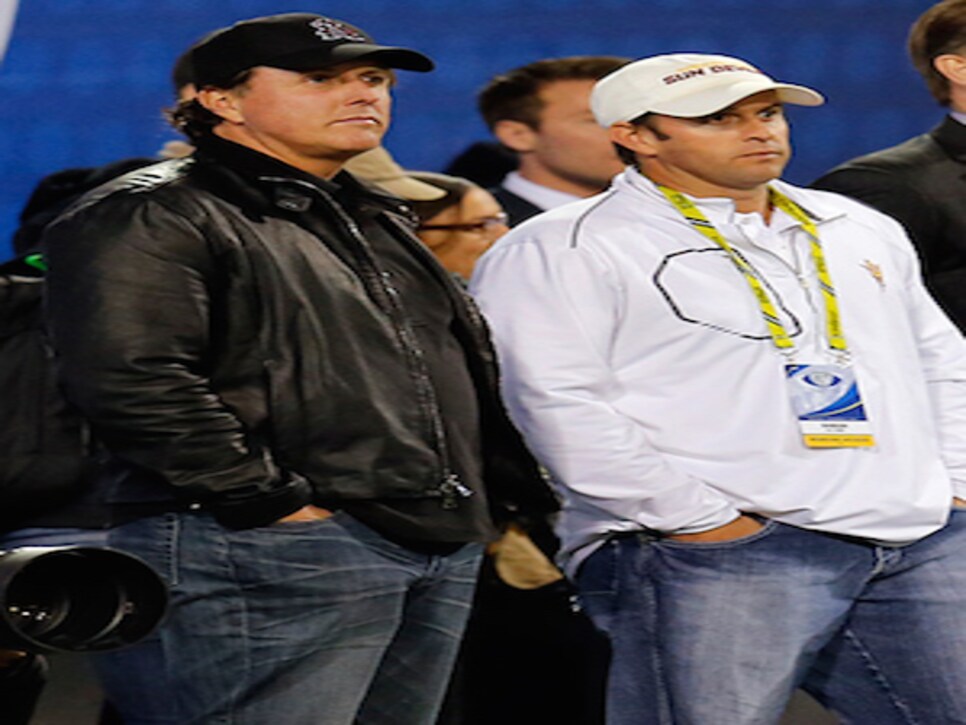 Was Tim playing with Phil that day? "No, I wasn't," he said, "but if he had been I'd have gotten into his head and he wouldn't have broken it."
Phil also holds the course record at the Grand Golf Club in San Diego, a 64 that Tim threatened to break one day. Several years ago, I asked Tim about it.
"I was playing with Phil and a buddy of his, and I'd gotten it to nine under through 12," Tim, the Arizona State golf coach, said. "And then he realized what was going on, and he got in my head on purpose, because he didn't want me breaking his record. I ended up shooting 65."
There was a time a few years ago when Tim held more course records in Southern California than Phil did, three to two. This latest puts Phil up now, four to two. Phil holds the course record at La Jolla Country Club (60) and the Plantation Golf Club in Indio (58).
Tim, whose handicap index is plus-3.1, still has course records at Del Mar Country Club (67) and the Farms (62), according to the Southern California Golf Association Directory.