The Loop
Costco sold so many of its new Kirkland golf balls that it RAN OUT of stock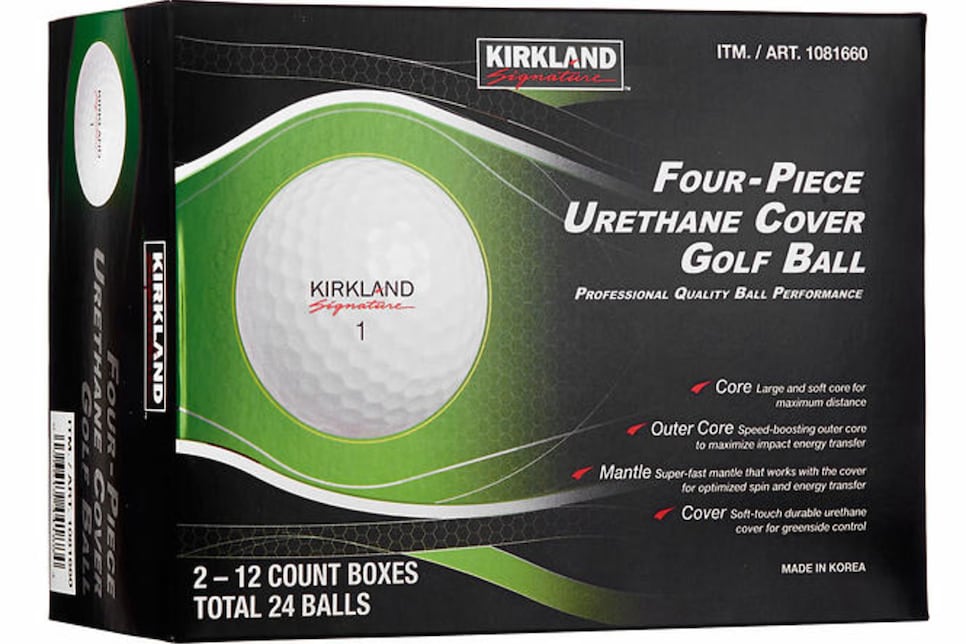 Earlier this fall, Costco got into the golf ball business. And in less than two months, it seems the new product has been so popular that the warehouse chain is already out of supply.
A Forbes story from Tuesday reports Costco's in-house brand (Kirkland) golf balls are out of stock. If you were looking to buy some before Christmas, however, you should still be in luck. The company lists Dec. 20 as a re-stocking date, although it wouldn't tell Forbes how many golf balls its already sold.
Even when Costco stores get their next shipment of the golf balls, though, you won't be able to buy them in serious bulk. That's because the store will limit each member to buying two 24-packs. That's right, a Costco-made golf ball is so coveted that it's being rationed.
Even crazier? The current dearth of the product has created a secondary market. Forbes reports auction sites like eBay have listings of these golf balls selling for more than three times their sticker price ($14.99 for two dozen). That means people are paying Pro-V1 prices for the Kirkland golf ball, with its "signature speed-boosting outer core."
Before you laugh, these golf balls -- which are USGA conforming and made by a third-party vendor in South Korea -- have gotten great reviews. MyGolfSpy, for instance, gave the ball a 10 out of 10 rating.
The question now isn't "why is Costco making golf balls?" but rather, why did it wait so long?