Instruction
Copy Kevin Kisner's first move back to hit more draws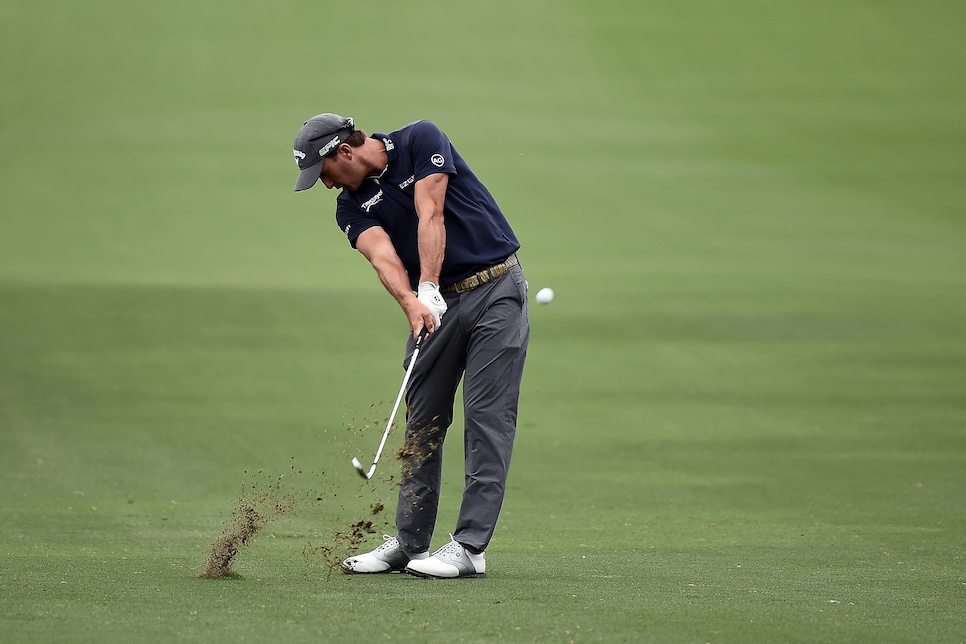 Kevin Kisner is learning how to close.
The 33-year-old had been known for his close calls and second-place finishes. But after shooting a final-round 66 at Colonial to hold of A-listers Jordan Spieth and Jon Rahm, he'll be the one inspiring the fear. Kisner birdied 10, 11 and 12 to take the lead, then got up and down for par on 18 to stay out of a playoff with Spieth, Rahm and Sean O'Hair.
Golf Digest Best Young Teacher John Tillery works with Kisner, and says his first move back is one any player looking to see more right-to-left shot shapes should copy. "Slices plague most recreational golfers, and they're often born from club faces getting open very early in the swing," says Tillery, who is based at Cuscowilla, in Eatonton, Ga. "From there, players are bullied into hanging back in an attempt to square the face."
Instead of doing something dramatic to re-route your swing, try a simpler maneuver to get started off on the right track. "Take a page out of Kevin's book," says Tillery, who also works with Scott Brown, William McGirt and Brandt Snedeker, among other tour players. "Keep your arms closer together and your right palm facing down in the takeaway. Now you're ready--and incentivized--to get onto your front foot, and on your way to hitting draws."