The Loop
Copy Ariya Jutanugarn's Body Move For More Power With Less Effort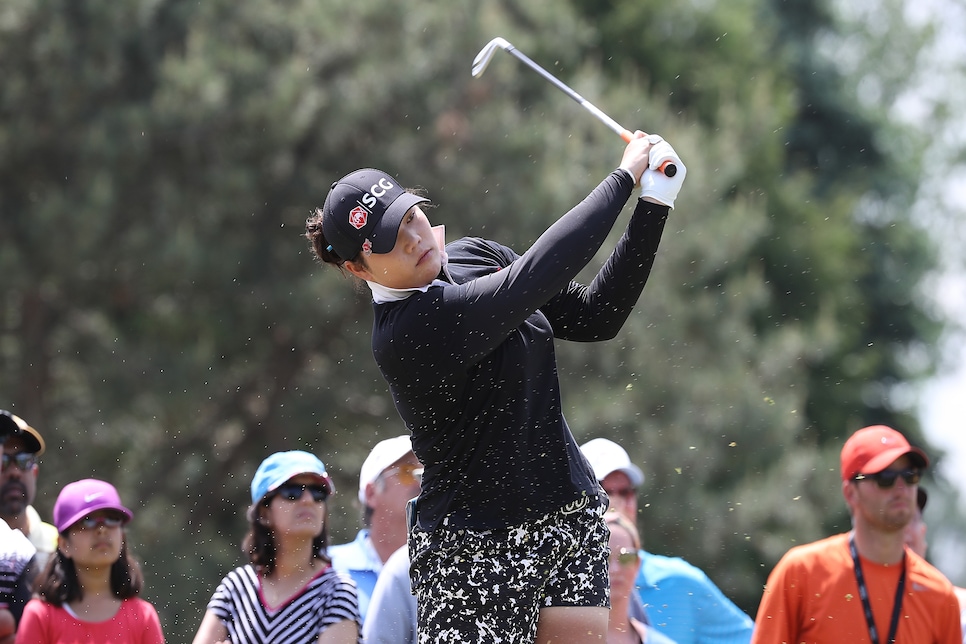 How do you get some attention on the LPGA when Lydia Ko, Inbee Park and Stacy Lewis are claiming all the hardware?
Win three tournaments in a row.
Showing off a compact-but-flowing swing and seemingly effortless power, second-year player Ariya Jutanugarn won the LPGA Volvik Championship by five shots over Christina Kim Sunday. It followed consecutive one-shot wins in the Yokohama Tire LPGA Classic and Kingsmill Championship, and put the 20-year-old Thai right in the middle of the season-long Race to the CME Globe.
Like fellow flowing swingers Ernie Els and Fred Couples, the 5-foot-7 Jutanugarn doesn't look like she's smashing the ball. But she averages more than 260 yards off the tee thanks to super-efficient transfer of energy from her lower body to the club -- something any player can copy, says top New York teacher Michael Jacobs.
"Most players change the relationship between their upper chest and stomach area all through the swing by lunging, leaning, tilting and hunching over," says Jacobs, who is based at Rock Hill Country Club in Manorville, on Long Island. "But when you look at Ariya, from her ribcage down to her hips is a consistent cylinder throughout the swing. She doesn't change, and that gives her a clean transfer of energy. It's also way easier on her back."
To do it, set the relationship between your upper body and lower body at address and keep that relationship throughout the swing, says Jacobs. "When you make your backswing, don't be afraid to let your arms lift -- which is going to help you keep that cylinder we're talking about. Lose the cylinder and lift your arms and you're going to have a hard time consistently getting back to the ball."