Approach Shots
Control your iron trajectory like Brooks Koepka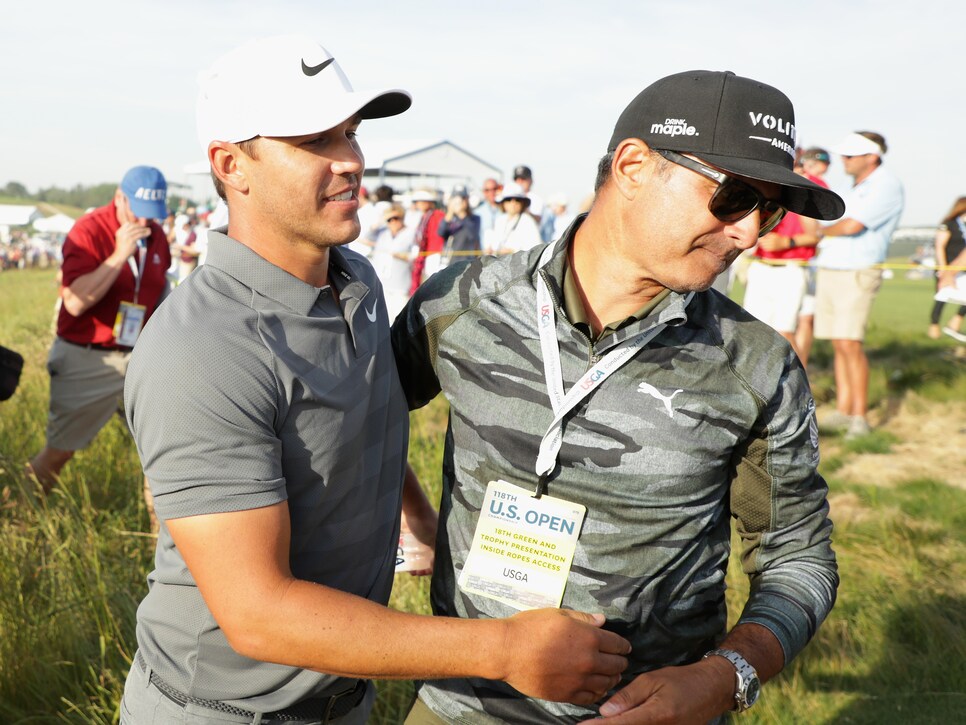 When you win consecutive U.S. Opens, you won't hear many people say you don't have complete control of your ball. Brooks Koepka proved once again his game is more than just mashing tee shots by putting on an iron-striking clinic at Shinnecock Hills on his way to victory.
Koepka married a 318-yard driving distance average—second most in the field—with hitting 68 percent of his greens, which was fourth best. Add in a strong week with the putter and the 28-year-old showed why his balanced game makes him a threat anywhere he tees it up. Only Rory McIlroy and Jordan Spieth are active players in their 20s with more major wins.
The signature at the end of a most impressive week came at the par-5 16th hole, where he flighted a 9-iron low into the prevailing wind, stopping it three feet from the hole to produce the birdie that would end up giving him his winning one-stroke margin over Tommy Fleetwood.
"That's something we've been working on a lot, that three-quarter knockdown shot, and to see him hit it under that kind of pressure was amazing," says Koepka's coach, Golf Digest 50 Best Teacher Claude Harmon III. "The key for him is to keep his body rotating and his chest turning. When he doesn't keep turning, he gets too much drag and lean, and he tends to pull it or wipe across it. His feel is to have the buttons on his shirt drive through the ball."
Even if you don't hit your 9-iron 160 yards, you can take more control of your iron play with some of Koepka's tactics.
"When a lot of players try to hit the ball lower or shorter, they just shorten the backswing and follow-through," says Harmon, who is based at the Butch Harmon Floridian in Palm City, Fla. "They end up staying very square to the target with their hips and chest. You're going to have a shorter follow-through on this shot, but you have to make sure to keep your chest turning through impact."