Approach Shots
Control Your Clubface Like Jordan Spieth Out of Bad Lies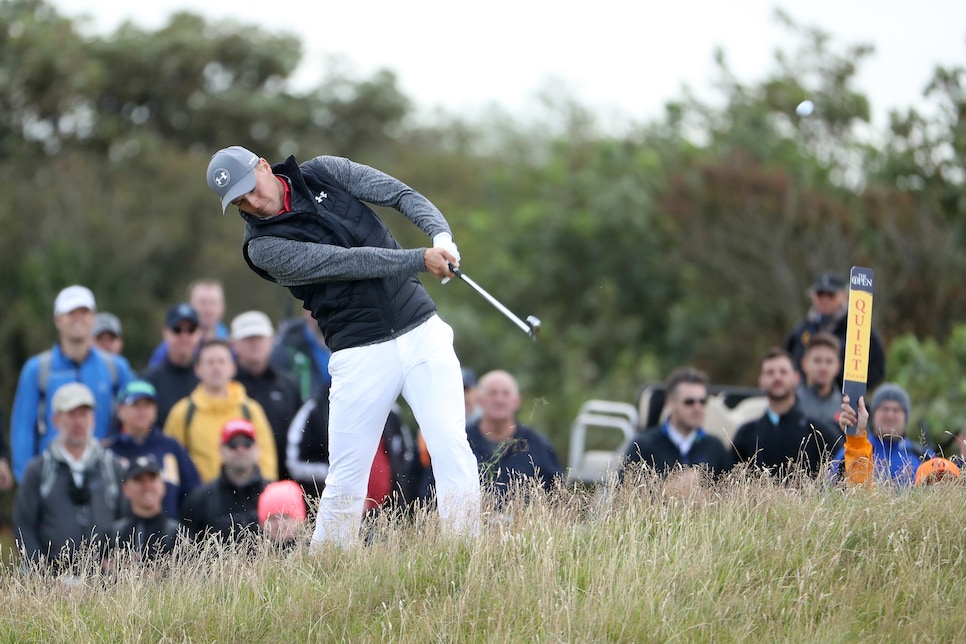 Jordan Spieth isn't considered one of the elite drivers of the ball, but part of what makes him one of the most formidable major championship players was on full display Thursday.
Spieth only hit five fairways, but converted it into 15 greens in regulation and a 5-under 65 which was good for a share of the lead. An understanding of angle of attack and elite clubface control make him a great iron player--even from sketchy lies. Both are skills you can borrow for your game.
"On shots from that whispy rough, Jordan knows he has to hit ball first," says top South Carolina teacher Brad Redding, who is based at the International Club at Myrtle Beach. "To produce that impact, he angles his swing path to the left--which you can see in his finish. He's able to stabilize the face and get the right loft on the clubface with his trademark 'chicken wing' left arm."
The result is a high, controlled fade that lands much more softly that the traditional rough shot most amateurs hit--a hard slash with a less-lofted club that runs and runs. "To hit it, move the ball up in your stance to promote that left swing angle and don't be afraid to use some loft," says Redding. "Just make sure you account for the fade in your aim."