The Loop
Conferences Calls—Men, third edition
The first of the men's "power" conferences decide their annual champions this weekend when the ACC and SEC play. Here are a look at the next group of tournaments to watch for during the conference championship season.__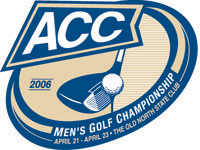 Defending champion: Duke; Ryan Blaum, Duke
Field: Boston College, No. 16 Clemson, No. 12 Duke, Florida State, No. 4 Georgia Tech, Maryland, No. 20 North Carolina, N.C. State, Virginia, Virginia Tech, No. 14 Wake Forest
Skinny: The conference title will be decided at the Old North State Club for the 10th time; only North Carolina, Georgia Tech, Clemson and Duke have earned on the title on the testing layout. The Yellow Jackets, after struggling in the mid-spring, are the favorites but they'll have to contend with a Clemson squad that is coming off its first win (at the U.S. Collegiate Championship) since 2004. Likely making it a three-horse race is Wake Forest. Although the Demon Deacons remain the country's most inconsistent team having finished 12th or worst twice the number of times as they have won an event (4 to 2), I think they will be on for the cameras (a live webcast of the event can be found at www.theacc.com), only to get eventually stung by Tech just short of tournament's end. Medalist honors, meanwhile, are wide open, with upwards of two dozen players able to make a claim they'll take the title. Tech's Roberto Castro hasn't played as solidly of late as he did in the spring, but he tends to come up big in big tournaments and will do so again this weekend.

Defending champion: Princeton; Creighton Page, Princeton
Field: Brown, Columbia, Cornell, Dartmouth, Harvard, Penn, Princeton, Yale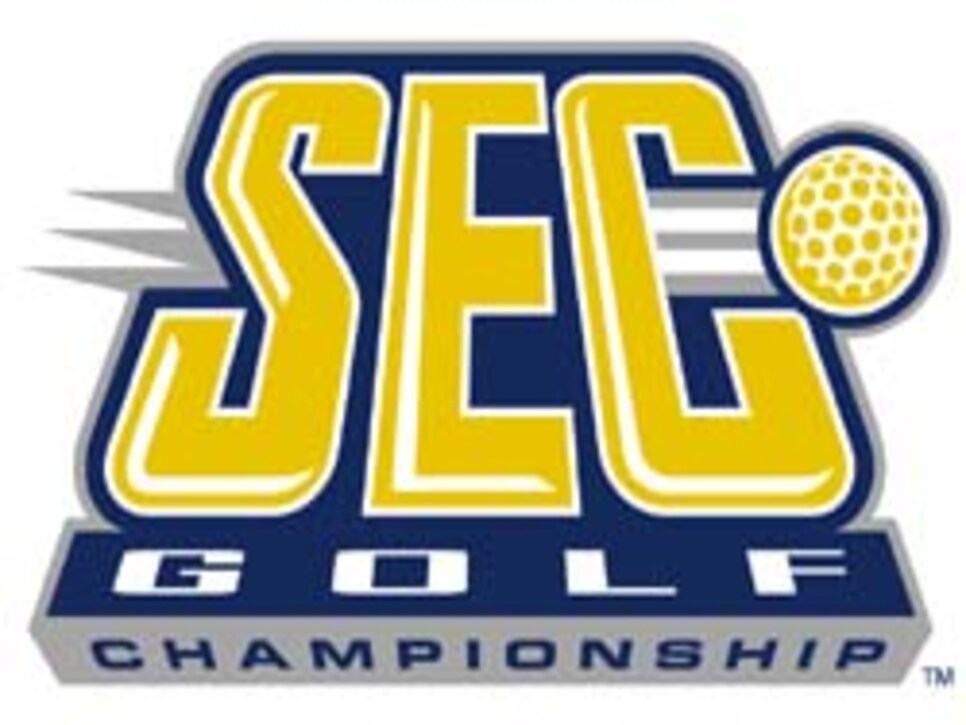 Defending champion: Kentucky; David Skinns, Tennessee
Field: No. 24 Alabama, Arkansas, Auburn, No. 3 Florida, No. 1 Georgia, No. 22 Kentucky, LSU, Mississippi, Mississippi State, No. 20 South Carolina, No. 13 Tennessee, Vanderbilt
Skinny: Kentucky made conference history with its first-ever title a year ago. In 2006, we'll go back to seeing a traditional power win it all. Top-ranked Georgia is the obvious pick, but Florida will give them all they can handle down by the Georgia coast. Actually, the Gators will pull off the mild upset, beating the Bulldogs by a shot and upsetting the rest of the college golf world by getting the defending NCAA champions angry. And trust us, you don't want to make them angry. A Bulldog, though, will claim the individual title. Chris Kirk is a good bet, although Brendon Todd has already won on this course in 2004. Yet with freshmen having claimed medalist honors two of the past three years, look for Brian Harman to make it three out of four.
Defending champion: Army; Charlie Waddell, Bucknell
Field: American, Bucknell, Colgate, Holy Cross, Lafayette, Lehigh, U.S. Military Academy, U.S. Naval Academy
Skinny: Expect a tight competition with all eight teams having the ability to claim the title. Bucknell is the front-runner, although a 10th-place finish on the Naval Academy course earlier this spring doesn't provide the best of memories. Army would love to win at Navy, and will be in the hunt but ultimately the host Midshipmen will prevail and earn the automatic bid to NCAA regionals. Army will not walk away empty-handed, however, as senior Austin Luher, seventh at conference last year, will claim medalist honors.
__[#image: /photos/55ad7011add713143b42159d]|||Big_east_men|||Site: Lake Jovita G&CC, Dade City, Fla.
Defending champion: Notre Dame; Mark Baldwin, Notre Dame
Field: Cincinnati, Connecticut, DePaul, Georgetown, Louisville, Marquette, Notre Dame, Rutgers, St. John's (N.Y.), Seton Hall, South Florida, Villanova
Skinny: With Virginia Tech having left the conference two years ago, and the addition of four new schools (Cincinnati, DePaul, Louisville, Marquette and South Florida), a clear-cut favorite is hard to find. Louisville and Notre Dame on paper have the two best teams. The Cardinals are led by twin brothers Daryl and Derek Fathauer who entering the Big East championship have each played 32 rounds, Derek taking 2,325 strokes (72.65), one stroke fewer than Daryl (2,326). The Fighting Irish are coming off their best team finish of the season with a third-place showing at the Boilermaker Invitational two weeks ago. In the end, take Louisville given the fact the squad has two team wins to its credit. Medalist honors are similarly up in the air, but we'll make it a Cardinal sweep by predicting Daryl Fathauer beats out Derek in a good old-fashioned family tussle.

Site: CC of Paducah (Ky.)
Defending champion: Samford; Bradley Famer, Samford
Field: Austin Peay, Eastern Illinois, Eastern Kentucky, Jacksonville State, Morehead State, Murray State, Samford, Southeast Missouri State, Tennessee-Martin, Tennessee State, Tennessee Tech