Equipment
Cobra adds King MIM Black wedge, King Utility iron to mix of technology-rich lineup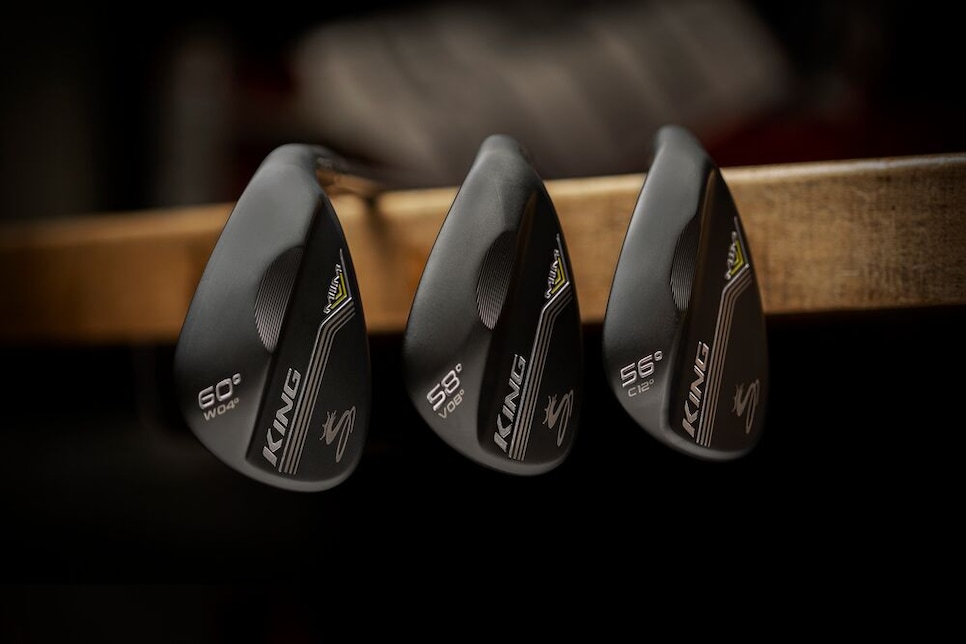 Cobra's latest new clubs, a black finish on its genre-altering King MIM wedge line and a utility iron styled and powered on the chassis of its hollow-body King Forged Tec irons, continue to show the brand's mission to not merely think outside golf equipment's traditional box but create its own kind of box.
Both the King MIM Black wedge and the King Utility offer design enhancements not always seen or in some cases not ever seen in the category. Most striking might be the King MIM Black wedge, which continues the "metal injection molding" process that was introduced last year on the King MIM wedges.
While that process of precisely forming a metal part from stainless steel powder and binder and dramatically reducing the need for hand polishing practices has been used to fashion minute and intricately curved internal slugs or other types of pieces in golf clubs before, the King MIM wedges were the first to be a fully formed golf club created from the process.
As Tom Olsavsky, Cobra's vice president of research and development said, "The lie angles get tighter, weights get tighter, offset gets tighter and the bounce and sole consistency get much better."
The King Mim Black wedges incorporate the same collection of three sole grinds and progressive groove shaping seen this year's standard chrome King MIM wedges.
This new black finish is a fresh approach for Cobra, too. Unlike typical PVD finishes that tend to wear fairly rapidly, particularly on the sole, the MIM Black employs what's called QPQ for quench-polish-quench. That's a thermochemical diffusion process, which distributes nitrogen and carbon into the metal to improve corrosion resistance. It's also been seen in irons and wedges recently from Callaway, Ping, TaylorMade and Titleist.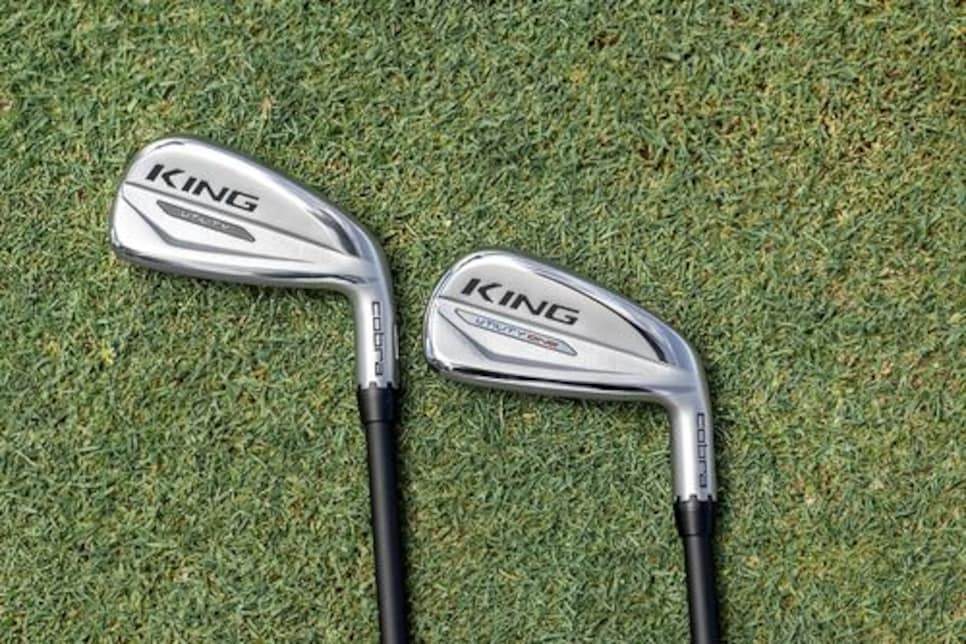 What makes the King Utility additionally flexible in this space is the adjustable hosel that accommodates eight settings that change the loft by plus/minus 1.5 degrees. Available in three standard heads, the 2-iron adjusts from 16-19 degrees, the 3-iron from 18-21 degrees and the 4-iron from 21-24 degrees
The King Utility is also available in a One-Length version. The shaft is set at 7-iron length and accommodates an adjustable 3-, 4- or 5-iron head. The loft range is 18-27 degrees.
Both the wedge and utility iron feature the option of adding the Cobra Connect grip sensors that work with the Arccos Caddie app to provide game analytics.
The King MIM Black wedge ($160) and King Utility iron ($220) will be in stores June 12.